Welcome To Portafilter!
The Portafilter is your go-to source for coffee-related information. 
Our mission is to help you become the best home barista by providing detailed coffee-making guides, coffee facts, product reviews, and so much more.
You're getting expert guides and honest reviews straight from coffee professionals and enthusiasts.
Portafilter strives to make your home barista skills better!
Portafilter has provided the web's best coffee-related information since 2005. It's your new home of all things Coffee, from the latest equipment reviews to how to pull the perfect espresso shot, we have you covered.
THE IDEA
Portafilter started with one simple goal.  We wanted to make the world of brewing delicious coffee easy to understand and empower everyday people with the ability to become a better home baristas, and the knowledge to find and select the best coffee gear for their needs.
THE BEGINNING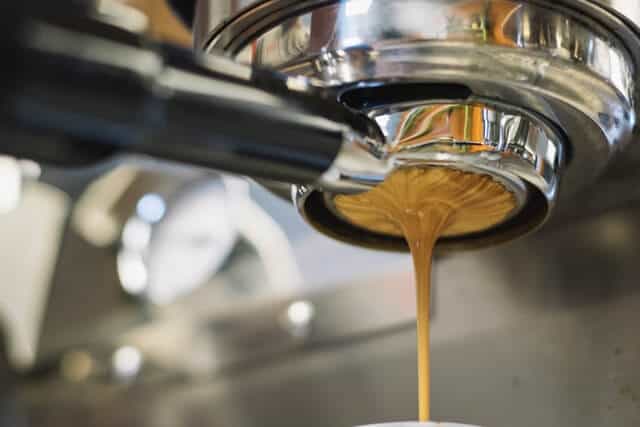 It all began in 2005…
… And the world of coffee was a different place back then!  Portafilter began life 15 years ago as a podcast and blog run by coffee professionals and enthusiasts.
When the decision was made to start this blog, we had no idea that the world of coffee would expand in the way that it has over the past decade. Home baristas are more knowledgeable and passionate than ever before, and the range of coffee-making techniques and gear available on the market today is exciting but can also be overwhelming.  
OUR MISSION
With this newfound interest in coffee, it's more important now than ever that we can get the right advice without all the nonsense. That's why from the very beginning Portafilter has been all about making sure people have the knowledge they need to make research-backed and informed decisions.
Things have changed a bit since the beginning. From what started as a simple hobby project, the site has grown, all thanks to our readers' support.
Our team has also expanded rapidly in these past years, all so that we could provide you, our readers, with even more high-quality, research-based coffee advice! We invite you to look around and explore our site, we look forward to connecting and hope you find Portafilter to be a useful resource!
OUR TEAM
G'day from Australia! I'm Mark, the Chief Editor of Portafilter. I'm totally obsessed with everything coffee-related and love to spend endless hours mastering pulling the perfect shot on my Breville Barista Express.
Find Mark on LinkedIn and Facebook.
Hailing from the United Kingdom, Adam has a wealth of experience in building websites including researching, designing, content creation, and website optimization.
Adam and his team were instrumental in helping create the master plan for Portafilter and subsequently designing and launching the site.
Find Adam on Facebook.
Brooke Davis, Barista and Freelance Writer
Hi everyone, my name is Brooke and I'm a Barista and freelance writer.  I love brewing coffee and my favorite coffee drink is without doubt an Americano (espresso with added hot water).
When I'm not busy making or writing about coffee you'll find me hanging out at the beach with friends in California where I am currently residing.
Contact Portafilter
If you would like to contact us, you can do so here.