Portafilter helps coffee lovers brew like a barista. When you use our links, we may earn an affiliate commission. Learn more.
As the demand for specialty coffee increases in the Miami area, so does the need for skilled baristas who can do it all. Being a barista nowadays is not just about brewing a great cup of coffee.
It entails a lot of skills, including how to identify coffee beans, throw a coffee tasting event, create different designer coffees and operate an espresso machine.
There are four fantastic places to take barista courses in Miami, but these courses are not just for professionals looking for certification. These courses also suit the at-home barista that has a passion for making coffee.
Counter Culture
Counter Culture Coffee is a brand of coffee beans that also runs all kinds of in-store and online workshops and a full-fledged barista course for pros. This coffee house has many exceptional online courses that teach coffee lovers how to make a great cup of java. 
Their Coffee at Home course introduces you to the different ways of making coffee, such as the French press, a pour-over, and brewing it in a coffee machine.
Through guided virtual tastings, you are also shown how to grind coffee. You must register for the classes online, which are held on Zoom.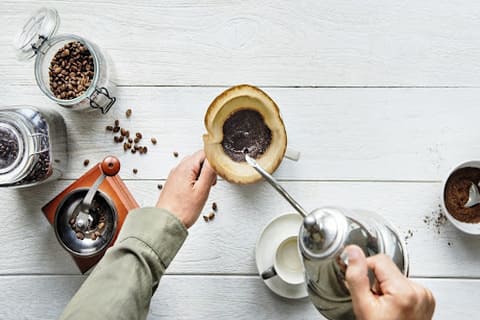 Individuals who choose to take a coffee course through Counter Culture also have the center's resource center at their fingertips, including their interactive cardboard wheel that introduces students to the various flavor notes in coffee beans.
At Counter Culture, new employees and cafe owners who partner with them take priority for course registration.
People who train with them also have an edge on the competition if they decide to apply for a job with this Florida coffee house chain.
Working for Counter Culture also provides all kinds of perks, such as generous paid time off benefits.
Coffea School
Coffea School is run by a pair of very enterprising former baristas with a combined experience of 20 years in the coffee industry.
They offer students a comprehensive selection of skills, including how to source and roast green coffee to learn everything you need to know about espresso machines and brewing.
The Coffea School has two exceptional courses. CSR (Corporate Social Responsibility and Modern Coffee) is popular with cafe owners and baristas. It helps them feel good about their coffee.
The second unique course offered by The Coffea School is called Espresso Bar Workflow. It focuses on creating top-tier Baristas. 
This certified course practically guarantees you to get work in the Miami area and is highly recommended for professionals who need a refresher on making a barista bar run smoothly.
This school also offers more casual courses, such as Cupping Fundamentals, which teaches you what type of coffee cup is appropriate for serving each drink. They also provide a latte art training workshop as a course in Italian flavors and beverages.
Get Your FREE Coffee Brewing Cheat Sheet!
This free cheat sheet will improve your coffee brew by providing quick information on brew ratio, grind size, optimal brewing time, and more.
No spam. Unsubscribe any time.
The Knowledge Academy
The Knowledge Academy in Miami is a technical training school that offers many accredited courses, including one called "Basic Barista." There are eight modules in total in the Knowledge Academy Course, with an hour devoted to each course component.
The first three modules are devoted to coffee beans, including the origins of coffee, the perfect roast, and bean storage.
In module 4, students are taught the basics of using grinders and espresso machines. The fifth module focuses on spotting lousy coffee, and the sixth is about frothing and steaming milk.
The seventh module is fascinating, providing information about coffees from worldwide, including Ireland, Latin America, and Spain. Students also learn a bit about the different teas they may be asked to serve.
The final module is all about espresso machine hygiene, which employers find invaluable as espresso machines can be expensive to replace.
The Basic Barista course is an excellent course for those genuinely interested in getting a job in the coffee industry. Even better, all barista skills are taught in just one 8-hour day.
Udemy
Best Online Barista Training
Udemy - Become a Coffee Expert
Pros:
Easily accessible on television and smartphones

Provides certificate of completion

Lifetime access to the course material

Money back policy
Cons:
The questions portal isn't so responsive.
Learn More
We earn a commission if you make a purchase, at no additional cost to you.
Udemy is a global online learning annex that features thousands of videos devoted to learning. They offer a course with seven sections that include 31 lectures from the Coffee House in London that anyone can download. 
This barista course is for anyone who wants to learn how to make a better cup of coffee.
Udemy coffee training is unique because aside from teaching students the usual pour-over and espresso machine techniques, they also teach people how to use a Chemex, Aeropress, V60, and Syphon.
This first lesson of this thorough course discusses the history of coffee and, the second, its importance as a commodity. Part three discusses beans, and part four is about how to grind beans using all methods. 
Part five is a comprehensive look at coffee brewing focusing on the latest French press style.
Part six is devoted to the espresso machine and creating americanos, flat whites, lattes, and cappuccinos. A concluding lesson teaches tips and tricks of the trade that are especially helpful to beginners in the coffee industry.
This is a lot of learning right at your fingertips, and each of the seven-course components is only $20.00. This makes this one of the more affordable ways to get your coffee training in Miami Fl or anywhere in the USA.
Barista Course Miami FAQs
Which Miami Course Offers Hands-On Training at its Coffee Shop Location?
The Counter Culture coffee company and the Coffea school offer training right inside their cafe, but you need to confirm when these classes are offered. Both also provide training online.
Which Training Course in The Miami Beach Area is Best for The Barista or Coffee Shop Owner to Upgrade Skills?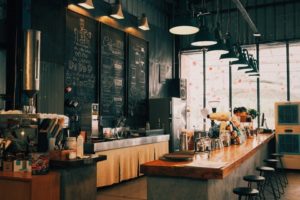 Both the Counter Culture and Coffea School provide themselves with hip, eclectic courses that offer cutting-edge tips for anyone in the business, including identifying beans worldwide. They also teach latte art skills and specialty coffee drink tutorials.
Summary
Meeting for coffee is a significant social activity in Miami lakes, gardens, and beaches. As a result, there is no shortage of demand for skilled baristas who know how to operate and care for an espresso machine and can brew the perfect cup of coffee. 
However, only one place in Miami offers accreditation: The Knowledge Academy, where professional teachers provide training online. Udemy offers a similar online course, but as it is, there is no accreditation.
Most practical training for coffee shops in Miami is online and is run by people selling beans or courses. The Coffea School and Counter Culture Coffee sell beans and refer students to jobs within their organizations. 
The bottom line is whether you prefer to learn online or in person, there is some excellent coffee training available in Miami.
Get Your FREE Coffee Brewing Cheat Sheet!
This free cheat sheet will improve your coffee brew by providing quick information on brew ratio, grind size, optimal brewing time, and more.
No spam. Unsubscribe any time.