Portafilter helps coffee lovers brew like a barista. When you use our links, we may earn an affiliate commission. Learn more.
If you truly want to enhance the taste of your brew and churn out the best roast possible amidst the herd of thousands of budding baristas, then taking a professional barista training course should be the first step on your mind.   
No matter how much tech gurus emphasize the idea of learning online, some practical skills are better when honed offline. If the idea of dusty old books or the evergreen 'learn on the job' method or tutorials filled with clickbaits seems a little far-fetched to you then you are not alone.  
To ease this process for you, we have compiled a list of the five best barista training programs you can find in Seattle. Let's get brewing!  
5 Best Barista Training Programs in Seattle
| | | | |
| --- | --- | --- | --- |
| Institute/ Organisation   | Mode of Teaching   | Price   | Location |
| Seattle Barista Academy | Barista training programs | $115 – $2,221 | Seattle |
| Cafe Vita | Barista training programs | Free | Seattle |
| Barista Training by Youthcare | Online barista training programs | Free | Seattle |
| La Marzocco Seattle  | Barista training programs | $50-85   | Online |
| Counter Culture Coffee | Barista training programs | Contact for a quote | Seattle |
Seattle Barista Academy
Having received multiple positive reviews, Seattle Barista Academy specializes in professional barista courses that include hands-on training, menu development and business consulting services as well. Some of their popular courses include – 
Home barista course – From pouring heart and rosette designs on your beverage to coming up with elegant designs of your own, this course will teach you everything about latte art, steaming milk, equipment maintenance, espresso machine basics and more. Amateur baristas will be able to gain more control over their steaming milk and latte art skillsets.  
Weekend barista fundamentals – This condensed course is packed with useful information which can easily be imparted over a short period of 2 days. They teach you the basics of steaming milk and espresso extraction. Furthermore, you also get insights on complex techniques like bean grinding, coffee distribution etc.  
Barista fundamentals (operations and consulting package) – This course comes with an added perk of a Seattle coffee shop tour where you get exposure to the real world problems you'll face later on. This 3-day course encompasses all the fundamentals of coffee making.  
SBA's brand authority is reflected by the fact that they offer a 100% money-back guarantee to anyone who is not happy after receiving the training.  
With Seattle Barista Academy, you get to learn from the mistakes of other veteran American baristas instead of learning at your own expense. This company also claims that their graduates earn up to $60000 more after attending the first-year training. Reach them at 206-612-8030 and start your training today.  
Cafe Vita
If you dream of having your own coffee shop filled with coffee professionals, then gaining command of barista skills, latte art, and having ample coffee knowledge is extremely vital. 
This is an evolving and transparent brand that has been in the roasting business since 1995. They have 13 branches spread across Seattle, Portland, LA, and New York. Having worked with farmers and local brewers, the staff at Cafe Vita is committed to providing quality education along with teaching you the value of sustainable practices.  
Furthermore, they also provide various goodies upon the completion of the course, which can be purchased from their gift shop. They also conduct various free events spread across the calendar where they teach some basic pouring techniques.  
You can sign up for their public brew school classes by clicking here.  
Barista Training By Youthcare
Seattle is known for its coffee culture, and Youthcare takes that image forward by providing state-of-the-art Seattle barista training programs to all the budding baristas. The Emerald city is loaded with more than 278 coffee shops.  
Youthcare offers an 8-week program which is led at their Orion center. This will help the students dive deeper into the coffee basics and learn vital aspects like team management, coffee-making, food preparation, and working your way through the rush hours at a cafe. This program is geared towards people aged between 16-24.  
The last five weeks of the course are taught at FareStart Cafe, where young baristas can get hands-on experience. What we like about this course is the ten-month employment support that you get post completing your training. Reach them at their toll-free helpline (800-495-7802) and book your slots today.  
La Marzocco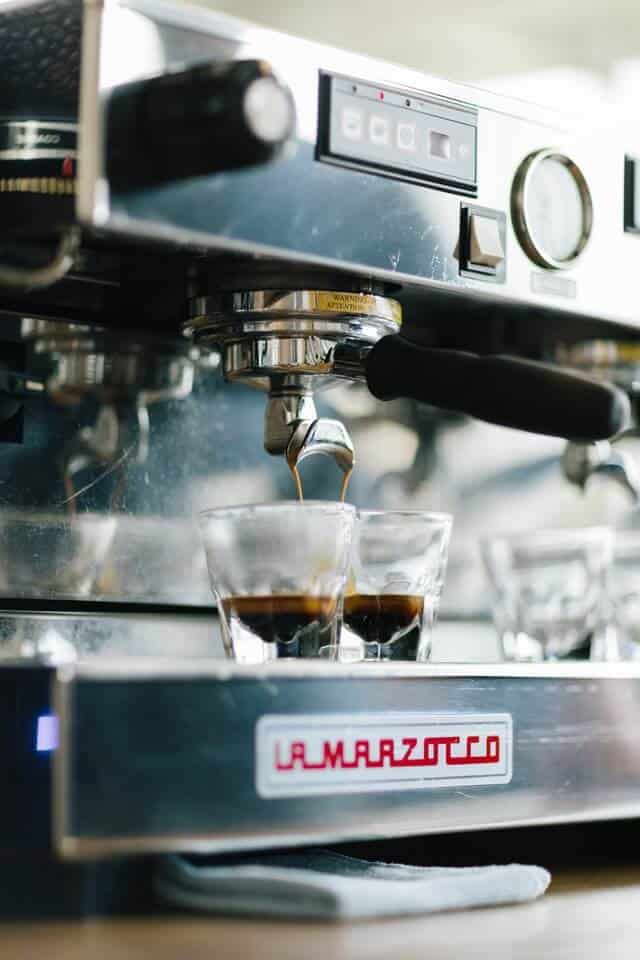 La Marzocco and Chef steps (located in the infamous Pike Place Market) have joined hands to form one of the most extensive and knowledge-rich courses in the city. Their flagship course, Espresso: The Art of Extraction, will give you a brief insight into coffee history and extraction. 
Charles Babinski, the creator of these courses, claims that no such course exists on the internet. Furthermore, they also provide you with three video guides in the form of high-definition videos free of cost. These videos are focused on latte art, pulling shots, and steaming milk.  
If you opt-in for the full course, you will get lifetime access to 12 HD videos along with multiple resources which are regularly updated.  
Participants get to learn the following :  
handling a coffee machine and general maintenance  
Free pouring multiple designs such as leaves, hearts, flowers, etc.  
Roasting and foaming basics 
Enroll today by visiting their website.  
Counter Culture Coffee Seattle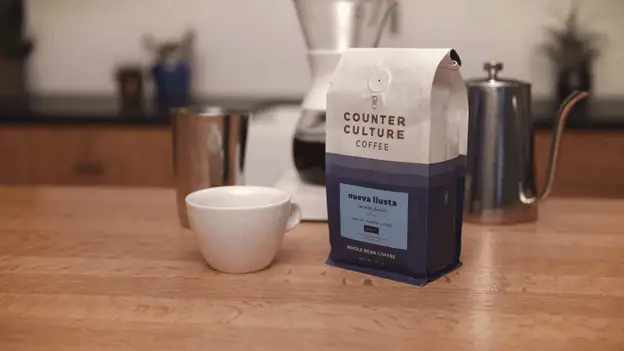 With advancements in the coffee industry, the founders at Counter Culture Coffee were compelled to share their findings with customers and coffee enthusiasts in the form of a course led by industry veterans. They also organize monthly tasting and cupping events absolutely free of cost.  
The ability to learn from multiple sources and being able to choose what course fits you the best makes this course highly versatile. This course will give you the confidence boost you need before applying to your dream barista job!  
You can also join their weekly virtual tastings by subscribing to their weekly newsletter. See the story behind each and every coffee bean and watch yourself go through the enticing journey of farm to your cup. Their website also contains a resource center that is full of FAQs and field trips.  
Get Your FREE Coffee Brewing Cheat Sheet!
This free cheat sheet will improve your coffee brew by providing quick information on brew ratio, grind size, optimal brewing time, and more.
No spam. Unsubscribe any time.
Summary 
There you have all the best courses in your area at your disposal. Not only do these barista training programs guarantee a higher level of employee satisfaction but will also keep the staff motivated. The fundamental rule of coffee-making businesses revolves around knowledge and quality. Taking a professional or home barista course will also improve your consistency and give you great returns. Hence, these courses are worth every penny of your investment. So, head over to one of these schools and enroll today!
Hi everyone, my name is Brooke and I'm a Barista and freelance writer. I love brewing coffee and my favorite coffee drink is without doubt an Americano (espresso with added hot water). When I'm not busy making or writing about coffee you'll find me hanging out at the beach with friends in California where I am currently residing. Follow me on:
Linkedin
Get Your FREE Coffee Brewing Cheat Sheet!
This free cheat sheet will improve your coffee brew by providing quick information on brew ratio, grind size, optimal brewing time, and more.
No spam. Unsubscribe any time.