I am incredibly guilty of spending far too much money on my coffee shop habit, simply because it's much more enjoyable to drink a hand-crafted cup lovingly made for you by a professional than it is to stir some instant into a mug of hot water at home.
However, it's an expensive habit.
An average American aged 25-34 spends approximately $2000 on coffee a year, according to this survey from Amerisleep.
That's more than enough to buy and run your own at-home barista-style coffee machine for the whole twelve months!
Feeling convinced to kick your habit?
We've identified five well-reviewed grind and brew coffee machines to help you out, allowing you to have delicious, freshly-ground, automatically brewed beans whenever you want, from the comfort of your couch.
Coffee connoisseurs might already know what to look for in a quality machine, but those wanting to learn more should read through our clear, concise Buyer's Guide, breaking down the primary features to consider when picking a grind and brew maker.
Still not sure, or need more convincing? 
In our Frequently Asked Questions section, we've answered the most common queries from customers looking to achieve their ideal cafe experience at home. 
Happy saving!
Best Grind And Brew Coffee Maker Comparison Table
Cuisinart Grind & Brew 12-Cup Automatic Coffeemaker
Pros:
The heated carafe holds twelve cups of coffee at once

Adjust settings to suit you, with auto shut-off function

Stylish brushed metal design

Use beans or pre-ground coffee
Buy On Amazon
We earn a commission if you make a purchase, at no additional cost to you.
07/04/2022 03:44 am GMT
Black And Decker 12-Cup Mill and Brew
Pros:
Even stream showerhead evenly dispenses water over coffee

Serves twelve at once, or one in desperate need of caffeine

No-drip, no-mess, no-fuss spout

Easy clean, low maintenance
Cons:
Must flush with vinegar to remove hard scale buildup from the heater
Buy on Amazon
We earn a commission if you make a purchase, at no additional cost to you.
07/04/2022 11:51 am GMT
Krups Personal Café Grind Drip Maker
Pros:
Small but mighty

Powerful stainless steel grinder with two settings

Auto-brew and boost function

All accessories included with your purchase
Cons:
Smaller capacity in comparison to other listed products
Buy on Amazon
We earn a commission if you make a purchase, at no additional cost to you.
07/04/2022 09:23 am GMT
5 Best Grind And Brew Coffee Makers 2022
Try Our Favorite Coffee Beans!
This Ethiopian Yirgacheffe is a unique organically grown coffee with a truly exotic flavor with pleasant acidity. The Yirgacheffe coffee region in southern Ethiopia produces distinctively floral and fruit-toned coffees from traditional varieties of Arabica long grown in the region from wild coffee trees.
Find out more!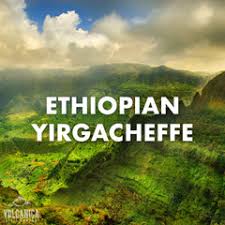 How to Choose The Best Grind And Brew Coffee Maker
How good the coffee tastes might be your main concern when it comes to picking out a new machine, but there are in fact some other features you should ponder over before you hit that buy button. Including…
Capacity
Will it just be one or two members of your household using this machine, or are there plenty of keen coffee heads who'll be queuing for their morning brewing? How much coffee it can produce before needing a refill is an important consideration.
Tank-wise, if you prefer to brew a large pot in advance or more than two people will be clamoring for a cup when you switch it on, the bigger the better, otherwise you'll find yourself standing around waiting for freshwater to boil when you could be drinking coffee!
Your grinder's capacity is also important, as there's nothing worse than being last in line for your morning espresso, only to find there are not enough freshly-ground beans leftover. Some machines prepare enough beans for one, others a whole pot: choose wisely!
Controls
What level of creative control you are offered by the machine entirely affects the way your beverages will be delivered to you, so if you're fussy about your brewing, consider picking out a model that has a variety of settings to play with.
Being able to determine the strength of each individual cup allows you to modify the coarseness of your grind, which will, in turn, alter the taste depending on your preference for a stronger or milder coffee.
Automatic?
Some machines are fully programmable and boast a memory function, allowing you to input your drink preferences for both grinding and brewing; at the touch of a button, users are presented with a drink that matches their exact specifications, no mess, no fuss.
Advanced coffee makers have timer functionality, which means you can set an alarm and have your cup of coffee waiting for you at the same time every day, without having to do a single thing. Ideal if you're a "roll out of bed and get to work" kind of person.
An automatic shut-off function is excellent for the more forgetful among us, as it will save power and, therefore, money on future electricity bills, as well as prolong the lifespan of your machine by switching off when not in use, usually after a set period of time.
Grinder
Trusting that your machine will grind those beans as well as your local barista or favorite fresh coffee brand is a big commitment, so choosing a good-quality coffee maker that doesn't cheap out on its grinder is a must. There are two main types:
Burr grinders are preferred by professionals as the most versatile option: often constructed from stainless steel or ceramic, both materials that don't introduce additional heat into the grinding process, preventing the coffee's taste from being altered.
Likewise, they also work more consistently, allowing users to adjust the distance between each burr to change the coarseness of the grind to suit their preferences, as well as making considerably less noise than their wheel counterparts.
Although they grind at higher speeds thanks to their ability to rotate faster, wheel grinders, unfortunately, offer less accurate levels of coarseness, and cannot be manually adjusted, which may impact the flavor of your drinks.
However, they are much cheaper to produce, which means that grind and brew coffee makers that utilize a wheel grinder over a burr (also referred to as conical) design will likely be more affordable.
Maintenance
Of course, to guarantee that your cup of joe tastes just as good every time, regularly cleaning and descaling your machine is highly recommended, preventing any nasty buildup and maximizing the flavor of your beans.
However, higher-end models have automatic cleaning programs pre-installed, reducing the effort of taking apart, rinsing, and replacing your machine's components to simply pushing a button and waiting for everything to be shiny again.
Lucky enough to have a dishwasher? Make sure that all of the parts you need to detach and clean manually are safe to toss in every so often, as otherwise, you'll be looking at replacing them or, worse, your entire machine!
Noise Level
When you're an early riser, whether by choice or for the sake of work or school, it helps soften the blow to enjoy a piping hot, freshly ground, and brewed coffee before you go… but not if you wake up the rest of your household in the process!
It's impossible to find a coffee machine that's entirely silent, though pricier designs might incorporate some soundproofing materials, you can certainly look for one that's on the quieter side, which you can find out by checking out customer reviews.
Frequently Asked Questions
Is it cheaper to grind your own coffee?
In comparison to going out to a local coffee shop or a popular worldwide brand, you're always going to save money by making your own drinks at home; although the initial cost of the machine is higher, it works out far more economically than paying per cup.
However, there isn't much of a difference between purchasing a bag of freshly ground coffee to use in a machine that accepts grounds and opting to buy the beans whole and grind them yourself, as bags of coffee typically cost the same whether pre-ground or not.
Why is freshly ground coffee better?
One major reason to grind your own coffee beans and drink them straight away is that you can choose the strength of your brew by adjusting the level of coarseness, so if you prefer a milder or stronger coffee you have the freedom to calibrate that taste.
By grinding yourself instead of picking up some pre-ground beans, the taste of the coffee will be less bitter, the aromas more prominent and long-lasting, and you'll enjoy the smug feeling of satisfaction that comes from laboring over a single cup of delicious bean juice.
For the freshest and most enjoyable flavors, it is best to enjoy ground coffee within a week or two of opening (so long as it has been adequately stored of course); grinding as and when you need maximizes that freshness, for the perfect cup every time. 
What is the lifespan of a coffee maker?
Whilst the manufacturer and model of each machine will impact how long it functions as it should, on average, a coffee maker should last between six and ten years before needing to be replaced.
You can increase its predicted longevity by remembering to properly maintain your coffee machine, regularly following cleaning instructions, and always brewing in accordance with the manufacturer's instructions.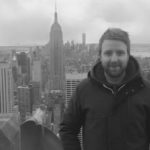 Hailing from the United Kingdom, Adam has a wealth of experience in building websites including researching, designing, content creation and website optimisation. Adam and his team were instrumental in helping create the master plan for Portafilter and subsequently designing and launching the site. Follow on:
Facebook
or
View all posts by Adam
Get Your FREE Coffee Brewing Cheat Sheet!
This free cheat sheet will improve your coffee brew by providing quick information on brew ratio, grind size, optimal brewing time, and more.
No spam. Unsubscribe any time.