As they continue to lead a legacy as a household giant, Breville is one of the market leaders in manufacturing espresso machines for the home. Whether you're a beginner barista or an espresso expert, Breville has engineered the perfect home espresso machines for everyone.
Today, we're going to look at one of Breville's innovations – the Breville 800ESXL review.
Every function a beginner brewer needs are engineered into the touch of a few buttons and a turn of the dial. Like the other Breville coffee makers, the Breville 800ESXL boasts a brushed, stainless steel finish. Although does it have what it takes to brew great espresso like its predecessors?
Breville 800ESXL Duo-Temp Espresso Machine
The Breville 800ESXL is packed with all the elementary functions and tools you need to make your first espresso drink. Now, all you need is a burr grinder and a bag of good beans, then you're ready to go!
Our Top Pick
Breville 800ESXL Duo-Temp Espresso Machine
The Breville 800ESXL is a great entry-level machine if you:
Want a realistic, hands-on barista experience
Like to tinker with espresso recipes
Want to learn how to make café-quality drinks at home
The semi-auto machine is fantastic for beginners who want to learn how to brew espresso like the café baristas.
Buy on Amazon
We earn a commission if you make a purchase, at no additional cost to you.
04/28/2022 04:17 am GMT
It has the basic functions you need to brew espresso and steam milk, nothing too overwhelming or fancy. It's also a good choice for casual and intermediate brewers, who want to enjoy café-quality drinks at home.
Breville 800ESXL Review
Compact design
The Breville 800ESXL is a compact machine. Its stainless steel build is packed with the essentials to start brewing good espresso.
No matter where you live, you can brew great coffee with the Breville 800ESXL.The small build allows the Breville 800ESXL to fit on any countertop, and its classic stainless steel finish complements any kitchen.
Pros:
Fits in any kitchen
Contemporary design
Control panel
The control panel has a very simple layout that's easy to navigate and use. It features only three buttons and a selector dial with clear labels, and a heating light.
The power button is located on the left of the dial, next to the heating light. When switched on, the heating light flashes to indicate that the water is being heated up for use.
The dial has three positions – standby (in the middle), extraction (right), and steam/hot water (left). When turned to the right, the group head is activated to pump water to brew espresso.
On the right side of the dial, are the hot water and steam buttons. The steam function is the default when the dial is turned to the left. To switch to the hot water function, turn the dial to standby. Then, press the hot water button and turn the dial to the left.
Like steam, the Breville 800ESXL dispenses hot water from the steam wand instead of a separate channel like some espresso machines. You need to be careful where the steam wand points to, so the hot water doesn't spill everywhere on the countertop!
Pros:
Clear labels
Simple control panel layout
Easy navigation
Cons:
Switching between steam and hot water functions may be confusing
Water reservoir
The 75-ounce water reservoir is located just below the control panel, with the water level indicator on the left of the front panel. So, you can easily see how much water is left before you brew your next cup.
It's very easy to refill the Breville 800ESXL. To remove the water reservoir, simply pull the handle at the front like a drawer. The water reservoir slides out easily and you can refill it without any spills! Then, just slide it back into the Breville 800ESXL and now you're ready to brew some espresso.
The water reservoir has the capacity to produce up to 5 cups of coffee. So, you can go up to 5 days without refilling the reservoir if you drink a cup of coffee a day. Although, if you're a heavier coffee drinker (who drinks more than 5 cups a day), you might need to fill it up daily or more.
Pros:
Full tank can produce up to 5 cups of coffee
Easy refill
Cons:
Requires more refills for bigger households or heavier coffee drinkers
Pressurized portafilter baskets
The Breville 800ESXL comes with pressurized portafilter baskets (a.k.a double-walled baskets). The inner wall comes of the basket has several tiny holes through which the extracted coffee flows.
The extracted coffee flows into a cavity between the inner and outer walls. When the pressure of the coffee builds up within the cavity, the coffee is pushed through a single hole in the outer wall into your cup.
Espresso experts often look down on double-walled baskets because they tend to produce lower-quality espresso than single-walled baskets.
Despite that, double-walled baskets are actually advantageous for beginners. Getting into espresso is EXPENSIVE, and few have the budget to afford a high-end grinder. Double-walled baskets can produce good espresso using uneven and coarser grinds from lower-end grinders, unlike single-walled baskets.
Pros:
Pulls good espresso even with improper grounds
Best paired with a lower-end burr grinder
Cons:
Limits the quality of espresso
Clogs if fine grinds are used
Auto-purge
A unique feature of the Breville 800ESXL is its automated auto-purge function.
If you switch from steaming to extraction, the auto-purge function activates. This is because extraction requires a lower temperature than steaming milk. So, the auto-purge function discards excessively heated water before extraction.
This ensures the water temperature is optimal for brewing espresso and doesn't burn your espresso grounds.
Pros:
Water is always at the optimum temperature
Smoother workflow
Cup-warming tray
Every espresso machine should have a cup-warming tray, and the Breville 800ESXL is (thankfully) no exception. The cup-warming tray is pretty simple – it warms up your cups on the top of the machine – but it plays a notable role in serving a good cuppa.
A warmed cup maintains the temperature of your drink for a longer period of time than a cool cup, due to heat energy transfer from the coffee to the walls of the cup. Although, if you prefer your drinks to cool down faster, you can totally skip the cup-warming tray.
Pros:
Easy to clean – just wipe it down!
Thermoblock technology
The Breville 800ESXL runs on single thermoblock technology in conjunction with the auto-purge function. That means a single thermoblock is used to heat water for both brewing and steaming.
What a thermoblock does is simply heat up water.
Water is channeled through the thermoblock from the reservoir. Then, the heated water is channeled to the group head (for extraction) or the steam wand (for steaming).
The narrow channels within the thermoblock enable water to be heated quickly, requiring less "warm-up" time for the machine. Plus, this reduces the amount of energy you need to heat up water, in comparison to a boiler.
However, thermoblocks are prone to leakage.
Thermoblocks are constructed by welding two blocks of metal together, which may split apart. Thermoblocks are also more prone to scale build-up since their channels are narrow. Although, if taken good care of, thermoblocks can last up to 5 years.
Pros:
Quickly heats water
Energy-efficient
Cons:
Prone to leakage
Prone to clogging by limescale
Get 50% Off Your First Bag Of Coffee!
This delicious, immune-boosting, healthy, low-acid, USDA organic certified is our favorite coffee. Our friends at Lifeboost offer our readers 50% off for all first time customers. So give it a try today, and see why it's our go-to!
SAVE 50% NOW
Breville 800ESXL Cleaning
Descaling
Descaling is an important part of the cleaning process of any espresso machine. It prolongs the espresso machine's lifespan, so your machine will be able to serve you great coffee for a long time.
Water contains magnesium and calcium ions.
When the water is heated, limescale (largely composed of calcium carbonate) forms and sticks to the interior walls of the pipes in your espresso machine. Without regular descaling, limescale can narrow the pipes which cause the espresso machine to use more energy to pump water through.
Ultimately, it can result in your home machine breaking down.
It's best to descale the Breville 800ESXL every 2 to 3 months if you use the machine to brew coffee daily. You can buy a commercial descaling liquid from any hardware store, or you can use a DIY solution of one part water to two parts white vinegar.
Shower screen
The shower screen is located within the group head, which pumps water into the portafilter basket. When hot water touches the grounds, the grounds in the portafilter basket expand. A few grounds may touch the shower screen and stick.
During the brewing process, some of the extracted espressos can stain the shower screen.
Simply wipe off any espresso and coffee grinds with a damp cloth after a day of use. This prevents any future espresso shots from tasting odd due to extraction from stuck coffee grounds and stale coffee oils on the shower screen.
Steam wand
After each time you froth and steam milk, you should always purge your steam wand. This blasts out any milk droplets that might've been sucked into the wand after turning off the steam.
While descaling the machine, you can clean the steam wand's tip too. All you need to do is unscrew the tip off the steam wand and soak it in a bowl/cup of hot water. The hot water softens any solids that might've formed in the tip. Then, screw back the tip onto the steam wand and purge. This will blast out the softened solids.
Frequently Asked Questions
How durable is the Breville 800ESXL?
The Breville 800ESXL is designed to be a durable, solid machine!
However, the rest is up to how the machine is cared for. Even the most powerful espresso machine can break if it's handled carelessly. Thankfully, if anything goes wrong, Breville provides a one-year warranty for the Breville 800ESXL.
The Breville 800ESXL is as strong as it looks! Of course, like any other espresso machine, it'll serve you coffee for a very long time if you take good care of it.
To maintain your espresso machine, descale it regularly and keep it clean all the time. The manual is your best friend when it comes to maintaining your machine. So, read it carefully and follow the instructions to bring out the best in your Breville 800ESXL.
Can Breville brew quality coffee?
Breville machines are all equipped and built to brew great coffee at home. Now, all you need is a good (burr) grinder and a bag of freshly roasted beans! Pro-tip: you can easily get freshly roasted coffee from a local roastery and support a local business.
Breville machines are engineered to allow people to enjoy café-quality drinks in the comfort of their homes. However, a good-quality machine is only a part of the equation to brew great espresso.
Besides a great espresso machine (like the Breville 800ESXL), there are a few more elementary things you need, such as:
– A grinder that uniformly grinds coffee
– A bag of freshly roasted coffee
An espresso machine is only an apparatus to extract espresso. If you use unevenly sized grounds or low-quality coffee, your espresso machine is going to extract unbalanced and unsavory espresso. You can get away with a decent espresso if you use a pressurized portafilter to brew with uneven grounds, but there's no running away from a bag of terribly roasted coffee.
Is the Breville 800ESXL suitable for heavy coffee drinkers?
The Breville 800ESXL certainly has the power to pump out a lot of coffee.
Although, making lots of coffee requires lots of water. The Breville 800ESXL is alright if you don't mind refilling the tank often, but there are machines with bigger water capacities that cater more comfortably to heavier coffee consumers.
The water tank holds up to 75 oz (about 2.2 liters) of water.
So, you can easily make 3 to 5 drinks per refill. If you're a heavy coffee drinker who drinks 4 cups or more, you may need to refill the tank once or twice a day, daily. If you have a heavy coffee drinker in your household, then you might need to refill the tank more than twice.
Does the machine have an auto-off feature?
The Breville 800ESXL doesn't have an auto-off feature unlike automatic machines and a few semi-automatic machines.
It's a very simple machine, so it doesn't have a programming feature where you can input your brew times. So, you'll need to keep an eye on your espresso extraction and manually control the brew time. Turn the dial to the right to begin extraction, then turn it to the center to stop brewing and standby.
The Breville 800ESXL is a semi-automatic espresso machine.
Semi-automatic machines are wonderful hybrids, a middle ground between manual and automatic machines. The Breville 800ESXL has automated functions such as the auto-purge while giving you manual control and flexibility over the extraction and steaming processes.
Conclusion
The Breville 800ESXL carries on the legacy of the Breville brand. This semi-auto machine has all the basics you need to make espresso! It's a wonderful entry-level machine, but it's also suitable for intermediate home-brewers who like to keep it simple.
The Breville 800ESXL is perfect for:
Beginner home-baristas
Intermediate and casual home-brewers
Home-baristas on a budget
If you want to make café-quality drinks to enjoy within the comforts of your home, the Breville 800ESXL has the power to grant you just that.
Our Top Pick
It provides everything you need to pull good espresso shots. As long as you take good care of the Breville 800ESXL, it'll serve you a comfortable coffee-brewing experience at home for many years.
Melissa Soon
My interest in coffee started small at 15 years old. Although I wasn't a consumer, my mother was a home brewer and I enjoyed the smell of espresso brewing in the morning. 3 years later, my interest developed into passion when a good friend told me about a specialty café. Soon after, I became a barista and a freelance writer who loves to write about coffee.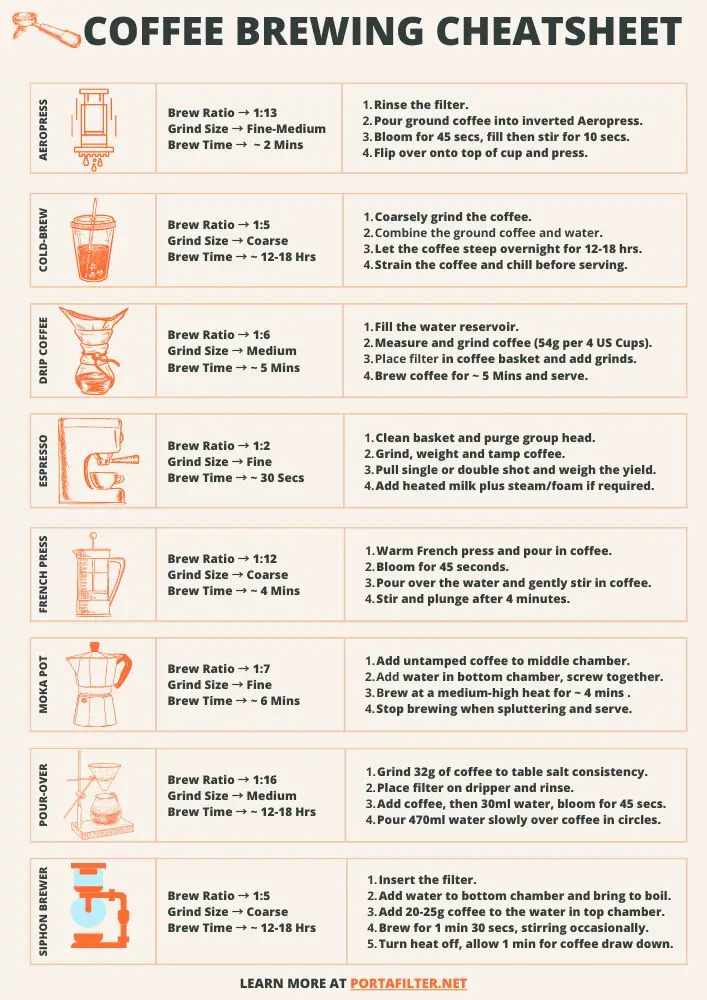 Get Our FREE Coffee Brewing Cheat Sheet
This free cheat sheet will improve your coffee brew by providing quick information on brew ratio, grind size, optimal brewing time, and more!
No spam. Unsubscribe any time.