As an Amazon Associate I earn from qualifying purchases. When you use our links, we may earn an affiliate commission. Learn more.
You might be a tea person or you might be a coffee person. But hot chocolate will always be a constant choice for you. 
There's never a person saying no to this heavenly rich drink that goes literally with every type of food. You'll love it with your breakfast, lunch, or dinner.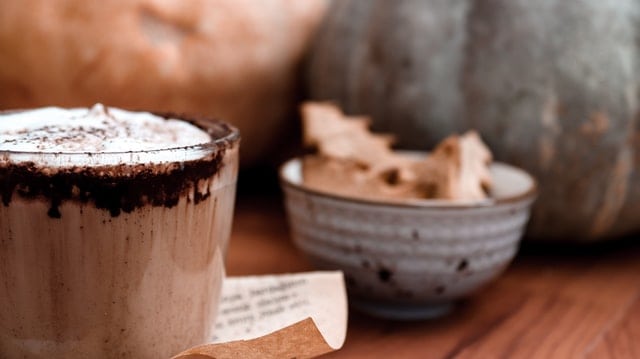 Nothing Beats Hot Chocolate
There nothing else that can beat the flavor, the richness, and the happiness it brings along with just a sip.
Whether it's before bed when you're tired after a long happening day or on a winter evening sitting by the bonfire with your friends, or when you're alone reading a book sitting by the lamp feeling a little low – hot chocolate will be your best friend in all times.
Hot chocolate goes with any or let's say every combo ever.
People use several methods to make this universal favorite drink, its famous for coffee how beating it manually can be hard, well comparatively making hot chocolate is not that hard or a big deal but certainly the use of machines can make it easier than ever.
But can you make hot chocolate with an espresso machine? Surprisingly, the answer is yes!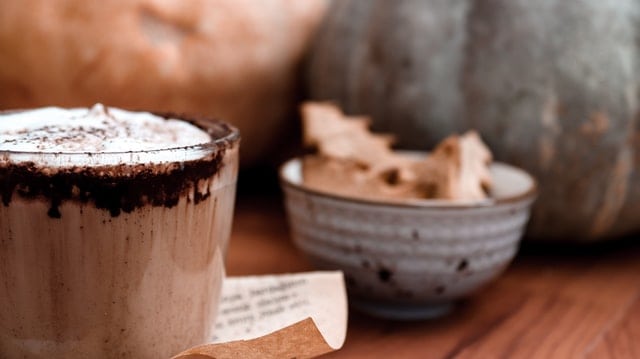 How to make Hot Chocolate with Espresso Machine
Total Time: 10 minutes
Let's Begin..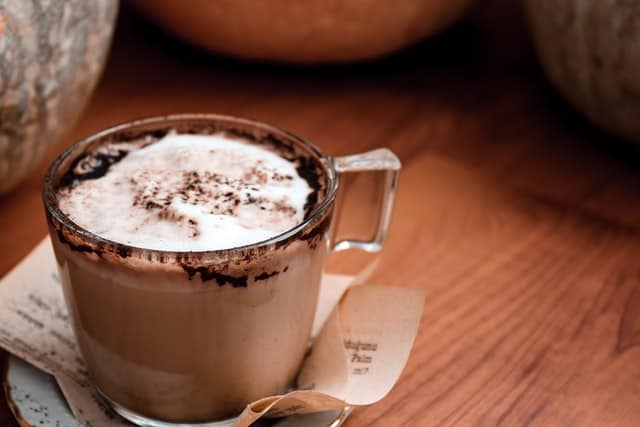 1. Take a mug and pour 5 ounces (125 grams) of milk into it
2. Add 1 ounce (25 grams) of Cocoa Powder
3. Stir it well until its completely dissolved into the milk
4. Use the steam wand to form a foam-mixture
5. One you reach the needed Foaminess and Temperature, Tap the base of the milk jug or shake it a little to get rid of excess air bubbles
6. Pour the Hot chocolate back to the mug
Get Your FREE Coffee Brewing Cheat Sheet!
This free cheat sheet will improve your coffee brew by providing quick information on brew ratio, grind size, optimal brewing time, and more.
No spam. Unsubscribe any time.
Add Toppings
7. You can always enjoy your hot chocolate with different types of toppings.
We can be adults or kids and would still love cute animations on the surface of our mug so you can use stencils and cocoa powder to decorate your hot chocolate.
Other than that the easiest is putting a few marshmallows or whipped cream on top.
Estimated Cost: 5 USD
Supply:
Cocoa Powder or Hot Chocolate mix
Espresso Machine
Milk
Milk Jug
Tools:
Materials: Mug
Risks of Making Hot Chocolate in a Coffee Machine
Where there are Pros, there's always one or two cons attached to everything. I am going to tell you what can go wrong while making your hot chocolate through an espresso machine.
There's a chance that your espresso machine ends up clogging since the cocoa has a higher fat content. To avoid the clogging and all the mess that comes along, use the blade grinder to grind the powder as much as possible.
Your Hot Chocolate is good to go!
Frequently Asked Questions
We understand that you might have many questions trying this new method. Hence we have compiled a list of questions and answers for ease.
What kind of cocoa beans do you need when making it the same way as an espresso?
While you could utilize cocoa powder or even a parcel of powder-based hot cocoa, neither will convey excellent outcomes. Prepared cocoa powder is very severe and does not have the multifaceted nature of cocoa beans.
You'll need to source some simmered cocoa beans to use in your coffee machine. You might have the option to discover them at a neighborhood world market or an independent chocolatier.
Utilizing entire cooked beans and pounding them yourself is the idealized approach to deliver the entirety of the flavors and unpredictability characteristic in chocolate.
Do you need a separate grinder for your cocoa beans?
Got an excellent processor you use for your espresso consistently? Fantastic! However, don't consider putting cocoa beans in there!
Cocoa beans have a high-fat substance, and on the off chance that you granulate them in your ordinary espresso processor, they'll obstruct it and harm the inside segments. Likewise, the espresso will season your cocoa – and the other way around. You don't need that.
Get a different processor for your cocoa beans. While most espresso big talkers laugh at cutting edge processors, they're ideal for cocoa. They are anything but difficult to clean and utilize and can give a fine, even, and fine granulate when used appropriately.
The best part is that they're incredibly modest – so get one for use solely with cocoa.
It might require some investment to get the correct crush. You need a good, fine pound, much the same as you would if you were making coffee with espresso beans. It's essential to get the granulate right, so the water removes the cocoa flavor's entirety.
Will it taste like traditional hot chocolate?
In case you're expecting a smooth, candy-coated cup of hot cocoa, get ready for dissatisfaction! The present parcel-based hot cocoa utilizes a negligible cocoa measure and joins a lot of sugar and powdered milk, just as counterfeit flavors and sugars.
While this might be flavorful, it's not what you'll get when you utilize a hot cocoa coffee creator.
The refreshment you get from your coffee producer when utilizing cocoa will be creamy and have an almost stock like foam; however, it will probably be very severe if you're used to hot cocoa.
In any case, this is very near the conventional sort of hot cocoa that was burned-through in antiquated South American developments. Cocoa beans were ground up, blended in with water and different flavors, and moved between a cup and bubbling pot until a thick foam created.
Get Your FREE Coffee Brewing Cheat Sheet!
This free cheat sheet will improve your coffee brew by providing quick information on brew ratio, grind size, optimal brewing time, and more.
No spam. Unsubscribe any time.