All done! You can download our coffee brewing cheat sheet by clicking the link below.
Happy brewing and if you would like to save 50% off some AMAZING coffee beans to brew the perfect coffee at home then check out our friends over at Lifeboost 🙂
Get 50% Off Your First Bag Of Coffee!
This delicious, immune-boosting, healthy, low-acid, USDA organic certified is our favorite coffee. Our friends at Lifeboost offer our readers 50% off for all first time customers. So give it a try today, and see why it's our go-to!
SAVE 50% NOW
Mark
G'day from Australia! I'm Mark, the Chief Editor of Portafilter. I'm super passionate about everything coffee related and love to spend endless hours mastering pulling the perfect shot on my Breville Barista Express.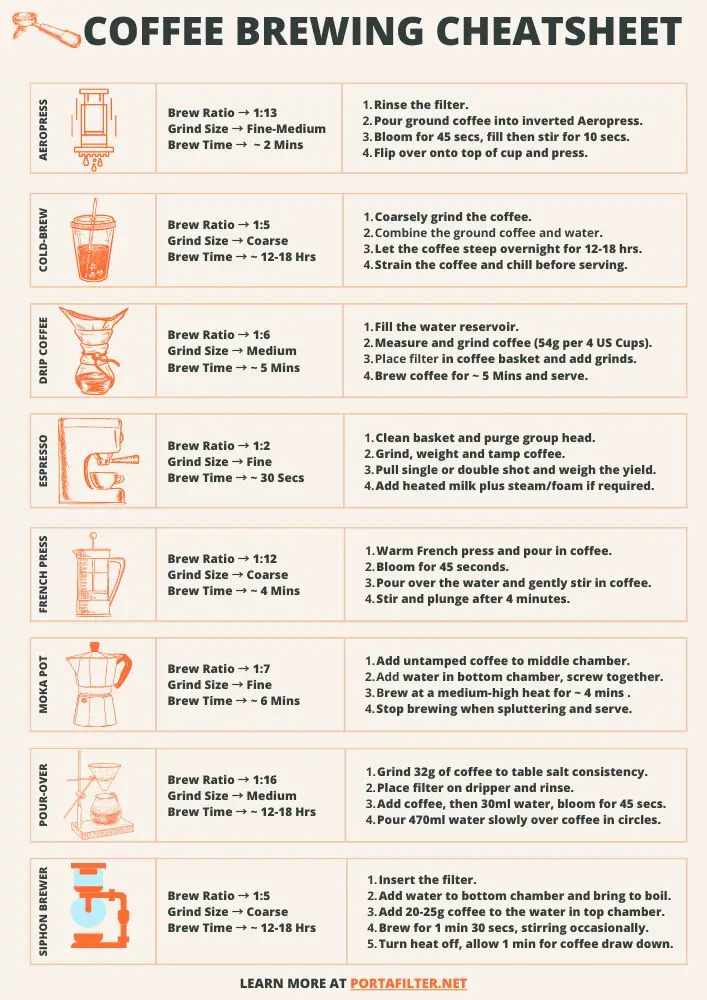 Get Our FREE Coffee Brewing Cheat Sheet
This free cheat sheet will improve your coffee brew by providing quick information on brew ratio, grind size, optimal brewing time, and more!
No spam. Unsubscribe any time.