Most people can't picture a day without a cup of coffee. Before the invention of automated coffee machines, percolators dominated the industry.
In recent years, their popularity has waned among coffee lovers because of the perception that they cause over-extraction, resulting in a bitter taste. 
However, this can be a straightforward approach to making delicious hot coffee when done right.
Join me on my quest as I guide you through the tidbits of percolator coffee. I will also showcase the best coffee percolator you can get for your buck in the market. 
Keep on reading to know more. 
Best Coffee Percolator – At a glance
What is a Coffee Percolator?
A percolator is essentially a kettle that forces water through the grounds, and then different chambers separate the water and ground coffee.
Given that a coffee percolator works just as well over a campfire as it does on a cooktop, most people often associate it with camping.
Inside a percolator, the grounds are exposed to constant bursts of water cycling down the different chambers to extract the best aroma possible.
The longer the cycling continues, the stronger the flavor you will get.
Furthermore, we can divide them into two sub-categories:
They're the same; the only difference is those different brewing methods of generating heat power them.
To use an electric coffee percolator, you must connect it to a power outlet, whereas a stovetop percolator needs a flame to function.
Typically, an electric percolator costs more but comes with the added benefit of automatic shut-off and automation. 
Most electric percolators usually feature a steel basket with wide holes that help you select the correct grind size. They work pretty well with any grind size as long as it is coarse.
Campers, on the other hand, prefer stovetop methods due to their versatility and ease of use. 
Best Coffee Percolator 2022
When deciding which is the best coffee percolator, you need to consider factors like material and capacity. Stainless steel build bears a high price tag but is also highly durable. 
Aluminum and ceramic percolators, on the other hand, are cheap and can break easily.
As for the size, a small percolator usually makes brewed coffee faster, whereas a large one is ideal for more than two people. 
Given below is a review of the six best coffee percolators you can purchase. Each of these has its specialty depending upon the type. 
---
#1 Presto 12 Cup Stainless Steel
Best Coffee Percolator
Presto 02811 12-Cup Stainless Steel Coffee Maker
Brews great-tasting coffee-rich, hot, and flavorful
Makes 2 to 12 cups of coffee as fast as a cup a minute, then keeps it piping hot automatically
Easy-pour spout and traditional design provide elegant coffee service anytime
Luxurious stainless steel construction for easy cleaning and lasting beauty
Made of durable stainless steel including the filter basket and perk tube; Signal light indicates when coffee is ready to serve
Buy on Amazon
We earn a commission if you make a purchase, at no additional cost to you.
07/04/2022 12:12 am GMT
Specifications: 
Brand: Presto 
Color: Silver
Capacity: 12 liters 
Easy pour spout 
Stainless steel build 
The Presto 12 Cup Stainless Steel is one of the most highly-rated on Amazon.
The brand Presto was founded in 1905 and was the first company to create a saucepan-style cooker in 1939. Overall, this product does a great job of keeping up with Presto's legacy. 
Nowadays, many consumers are seeking safer alternatives to the widely available plastic coffee machines. 
Luckily, the Presto is completely built from stainless steel, which provides superb durability and allows for better heat retention, meaning your hot coffee will stay warm for a long time. 
The Presto 12 Cup is also relatively inexpensive and is known for lasting a long time, so you can be sure to redeem every penny you invest.
Some users also reported that it lasted up to nine years!
As for the looks department, it has a small footprint and is encased in a rather thick layer of stainless steel. It takes 12 minutes to brew a single cup of coffee. 
Coffee made in percolators is generally thought to be stronger and more bitter. However, this is not the case here. 
The thermosteel on the inside does not tamper with the natural flavor of the coffee. Once the taste begins to get weak after sustained usage, cleaning the filter basket will do the trick. 
Cleaning is pretty easy as well.
You can either add a Cascade packet to the upper basket and run a complete 12 cup cycle or rinse it once in a while to keep it squeaky clean. 
The only issue I had while using the Presto was the filter basket's lid, which seemed flimsy, and led to the overflow of coffee grounds post percolation, which can quickly leave sludge at the bottom of your cup. 
That said, here are some of my favorite hacks to get around this : 
Grind at an appropriate fineness setting. People who ground coffee very finely were most likely to end up with sludges.
You can also use Melitta filters. First, make a hole in the filter using the vertical tube and then pour the coffee grounds into the basket while the tube's hole is covered. To keep the grinds from escaping, wet the paper filter and glue it to the sides. 
I also felt that the brewed coffee time was quite long, and it got clogged up quickly, though the hacks that I shared above can fix this.
The auto-shutoff feature is also dearly missed.
---
#2 Cook N Home Stovetop Coffee Percolator
Cook N Home 8-Cup Coffee Percolator
Made of mirror polished stainless steel to retain heat and is non-reactive; holds 8 cups max
Stainless steel Permanent filter basket is removable for easy cleaning and reusable
Tight seal lid with a clear knob to view percolating; handle is comfortable and stays cool
Can be used to make Coffee, tea, and boil water; drip-free spout and has a classic design. Product Dimensions 5 x 8 x 8 inches
Not induction compatible and works on all other stovetops; dishwasher safe and fully immersible
Buy on Amazon
We earn a commission if you make a purchase, at no additional cost to you.
07/04/2022 12:10 am GMT
Specifications :
Can hold up to 8 cups at once 
Mirror polished look 
Non-reactive stainless steel 
Removable filter basket 
Flip-top lid 
The Cook N Home 8-Cup looks quite premium, thanks to its mirror-polished stainless steel construction, which is excellent at heat retention and non-reactive. 
Unlike other models available in the market, which feature a two-piece metal body, this model is a one-piece construct that ensures there's no leaking. 
It has a generous capacity of 1.9 liters which can easily hold up to 8 cups.
The top lid has a flap at one edge, which came in handy whenever I wanted to open it up. 
As for the durability quotient, I felt Cook N Home could have done a bit better with the walls of this percolator.
Even though the base is quite thick, I am uncertain how it will hold up if subjected to rough usage. 
On the contrary, maintenance was relatively easy. 
It can be used for multiple use cases such as heating water, making coffee or tea. Its drip-free spout also saves you from spilling any coffee even if you use it clumsily. 
The lid connects to the central unit via a wide hinge, so you don't have to worry about it getting lost. It also happens to be fully immersed in water and labeled 'dishwasher safe' by the company. 
An ergonomic grip, made up of a water-resistant rubberized material, protects the handle.
Now let's talk about the taste profile. 
In my testing, the coffee always turned out to be free from any bitterness, no matter how many times I tested it.
The Cook N Home consistently produces a rich flavor that is similar to a drip coffee maker. 
It's also worth mentioning that it's highly versatile.
It works on any fire, be it stovetop or grill, except for the induction heater, making it perfect for those who want to sip coffee by the campfire while camping.
---
#3 Coletti Bozeman Camping Coffee Pot
Best Camping Percolator
Coletti Bozeman Camping Coffee Pot
NO ALUMINUM OR PLASTIC - Hardwood handle, 18/8 Stainless Steel with a tempered glass top and medical grade filters.
ENGINEERED FOR THE OUTDOORS - You can take camping coffee makers anywhere. Period.
EASIEST WAY TO MAKE CAMP COFFEE - A camp coffee pot is simple, efficient, & classic.
ROBUST & HOT - Tired of weak and warm? When you want something strong, and it's too early for beer, brew with a Bozeman.
LIFETIME REPLACEMENT GUARANTEE - Top materials & workmanship enable a superb promise. Shop with confidence.
Buy on Amazon
We earn a commission if you make a purchase, at no additional cost to you.
07/04/2022 12:06 am GMT
Specifications : 
Free from any plastic and power cords 
It can hold nine cups 
Made up of wood, glass knob, and stainless steel 
It comes in two size options 
Color: Polished steel 
Coletti has kept the old-fashioned look intact while providing the functionality of a 21st-century percolator. 
Its stovetop design is inspired by decades of brewing coffee. 
Unlike an electric coffee percolator which relies on a power source to distribute heat throughout the liquid, it gives you complete control over the brewing coffee process.
The main benefit of a stovetop percolator is that you can alter and customize the taste of your coffee whenever you wish. 
Its durable build makes it an excellent camping companion and ensures longevity.
Due to the sturdy design, the brand claims that people in both indoor and outdoor settings can use it. 
It is made of stainless steel and doesn't have any plastic parts. Even the hinges are made of steel sheets only. The glass knob on top is also quite fragile. 
The Coletti Bozeman also features markings on the inside so that you know how much water to pour.
The lower lid is perforated.
The best part is that Coletti also gives you some filters along with the product.
Filters are best when using very finely ground coffee to not pass through the holes in the container. For medium to a coarse grind, you don't have to worry. 
Note: Before using any filter with a coffee percolator, keep in mind that filters soak away all the richness and the flavor. So unless you have high cholesterol or other chronic diseases, I'd recommend you go without the filter.
It takes about 7-10 minutes to prepare percolator coffee. 
The taste profile depends mainly on the brew time. The longer you leave it, the richer the taste would be.
Once the coffee starts to percolate, you will see bubbles coming out of the glass lid. Once the color has turned brown, you can remove it from the burner. 
Cleaning this product is also a breeze, given you know the proper techniques.
You can use a dishwasher/mild kitchen detergent for the exterior portion and remove the streaks. As for the internal part, we will need a dish brush, baking soda, water, and half a cup of hydrogen peroxide. 
Now onto the downsides: The taste profile started to diminish after regular usage (1-2 weeks). The wooden handle seemed quite fragile as well.
---
#4 Cafe Brew Glass Stovetop Percolator
Best Glass Stovetop Percolator
Café Brew Glass Stovetop Percolator
The Cafe Brew is ideal if you enjoy seeing your coffee brewing. This percolator coffee pot is made of glass and can endure up to 450 degrees Fahrenheit. As a result, it's suitable for any burner, including gas, electric, and ceramic.
Buy on Amazon
We earn a commission if you make a purchase, at no additional cost to you.
07/04/2022 12:10 am GMT
Specifications : 
12 cup capacity 
High-quality borosilicate glass 
Compatible with dishwashers
Inexpensive 
If you drink warm water frequently or are a fan of boiling water in your coffee, this should be your go-to percolator.
Many studies suggest that even rigid metals like stainless steel can contaminate water over time due to the nitrites present on their surface.
The brand claims that this is the healthiest vessel in which you can boil water. 
Its radical glass structure with a black finish on the sides gives it a minimalistic yet unique look.
Since this kettle is transparent, you can quickly tell when it needs cleaning as you can see what's accumulated on the inside, unlike mainstream steel percolators. 
The glass used is a Duran borosilicate glass, one of the highest-quality heat-resistant glasses available globally.
All its components are free from BPAs and lead as well.
Do keep in mind that this material doesn't do well on rough surfaces and gets scratched easily. 
Pro Tip: Once the coffee starts to perk, turn the heat to the medium setting as a gentle perk is a key to a great-tasting coffee. You can also use a timer based on the amount of water you are using. Your brewing coffee time is directly proportional to the amount of water you add.
It can be cleaned using a soft sponge.
Because it is made of glass, I avoided using any abrasive scrubbers to clean it. It takes around 3-4 minutes if you want a lighter taste.
For a stronger brew, you can expect a time of 10-15 minutes. 
The fitting of the top lid was relatively poor, though, and it always took me a few trials to get it to sit correctly.
The insulating material on the handle is quite fragile; you will always have to use some oven mitts when pouring out the coffee. 
One more complaint I have with Cafe Brew is that the perforations in the coffee container are pretty big. You will not be able to use coarse grounds in it unless you use a filter.
---
#5 Grosche Milano Stovetop Percolator
Grosche Milano Stovetop Espresso Maker
⭐ [Moka Espresso Coffee] Stovetop espresso maker, Moka pot, & manual coffee percolator machine. Available in 3 cups, 6 cups, 9 cup sizes. Stovetop percolator coffee pot to make home espresso like a barista. Its easier to use than electric espresso coffee machines and makes a rich cup of Moka expresso coffee. 6-cup stovetop espresso maker in Food grade anodized aluminum Moka Coffee maker.
Buy on Amazon
We earn a commission if you make a purchase, at no additional cost to you.
07/04/2022 12:11 am GMT
Specifications : 
Aluminum chassis 
Works with gas and electric stovetops 
6 cup capacity 
Extremely lightweight 
It comes with plenty of safety features 
It comes in black, red, silver and white color 
Espresso lovers, fasten your belts!
This aluminum stovetop espresso maker is sure to impress you with its intense aroma extraction and rich flavors. Its brewing process uses gravity to extract more flavor and fragrance from the beans. 
Using this coffee percolator, you can make up to 6 cups on any electric burner or stovetop.
It also contains a safety function that will safeguard your hands from getting burnt. 
The Grosche Milano also has an inbuilt Italian valve on the side (marked yellow), regularly checking the internal temperature and preventing the pressure from reaching a harmful threshold. 
My testing unit came in a black finish which looked extremely elegant and sleek. 
Its polished surface comes with a special coating that prevents coffee stains and blemishes from sticking to the surface. 
You can also get it in a 3 and 9 cup size option if you like.
The 6 cup variant has a capacity of roughly 350 milliliters, whereas the 9 cup has a capacity of 450 milliliters. 
The best part about the Grosche Milano was its heat-resistant handle which is a must-have at this price. It has high-quality silicone seals along with food-grade aluminum insides. 
It has three main components: a funnel, the heating unit, and a lid that easily screws on the top.
The lid hinge is also quite sturdy. Overall, this percolator is built to last. 
The taste profile was extremely balanced and light. The funnel system for draining the coffee grounds effectively filters out all the big particles. 
It also has a safety valve to indicate the water level beyond which you should not fill it. It gets your coffee ready within 7-8 minutes on average.
---
#6 Farberware Classic Yosemite Stainless Steel Coffee Percolator
Farberware 8-Cup Coffee Percolator
The Farberware percolator creates a strong, smooth and rich coffee. It can be used indoors and outdoors, on any stove or gas top, making it an excellent choice for home brewers and camping enthusiasts alike.
We earn a commission if you make a purchase, at no additional cost to you.
Specifications : 
Stainless steel material 
8 cup capacity 
Easy pour-in system 
Permanent filter basket 
Dishwasher safe 
Fully immersible
Farberware has been a reputable name in the coffee-making industry for over a century now.
When you have such an experience, there isn't much wrong with the product you make. At least, that's what I felt while using this coffee percolator. 
Let's start with the design. 
It has a sleek, unibody construction that curves to the top of the lid, giving it a cylindrical and unique shape.
The material at use here is food-grade stainless steel which is also corrosion-resistant, so the last thing you need to worry about is corrosion. 
All the components fit nice and snugly.
The lid and the percolator itself have some heft to them, which shows the quality of materials. It comes in a polished mirror-like finish to add to its classic touch. 
The handle is also very comfortable to hold. 
The product can be used for making coffee and all types of water-based beverages and thus is highly versatile.
Thanks to its thick steel casing, it heats up quite quickly and retains the heat for 15-20 minutes. 
What differentiates this percolator from the others is that it comes with a permanent filter so that you no longer have to spend time purchasing new filters now and then.
Simply wash the filter every once in a while to make sure it doesn't get over-clogged.
---
Try Our Favorite Coffee Beans!
This Ethiopian Yirgacheffe is a unique organically grown coffee with a truly exotic flavor with pleasant acidity. The Yirgacheffe coffee region in southern Ethiopia produces distinctively floral and fruit-toned coffees from traditional varieties of Arabica long grown in the region from wild coffee trees.
Find out more!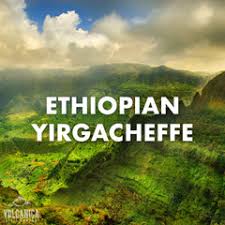 Alternative Brewing Methods
You may be wondering how percolator coffee compares to other brewing methods.
Don't worry – we have that covered too!
Here are our comparisons with other brewing methods such as French press, Moka pots, and drip coffee.
Percolator vs French Press
In this comparison, both the devices are pretty old. Starting with the French press, it is ideal if you like a full-bodied and robust brew.
The brewing method principle is that the coffee is first immersed in hot water and then extracted quickly with the help of external pressure. 
The French press brews a robust, full-bodied cup, but it is not the best way to show off coffee's subtle floral aromas. 
French press is preferable if you like to use cream and look for something that tastes intense.
To be specific, chocolate and nutty flavors are highly prominent in the French press. 
The resulting brew is also quite thick since it contains plenty of oil, allowing it to pair with cream, honey, or sugar. 
A percolator is a better choice if you want to make large amounts of coffee. 
It brews coffee using grounds and steam.
In terms of the taste profile, since the design of most percolators hasn't changed, you only get what I like to call a plain-roast without any bitterness or fruity notes. 
If you want to develop some kind of flavor, you should avoid electric percolators. 
In terms of brewing time, the percolator takes the lead.
It is an all-in-one system and can make a couple of glasses in less than 10 minutes in most cases.
It is also commercially used to brew large amounts of coffee in a short period. On the other hand, a French press takes 5 minutes to prepare, provided that you have preheated your water. 
These devices are straightforward to use and quite portable, but a percolator requires some degree of expertise.
These devices might look similar at first glance as they both work using stovetop methods and have a water chamber and a perforated basket. 
In short, a percolator is ideal if you want to prepare large amounts of coffee, and Moka pots are superior in terms of usability and consistency.
It's important to note that a percolator uses single chamber water circulation to create drip coffee, but a Moka pot uses many chambers. 
Moka pots use vapor pressure to force hot water up through grinds and into a separate water chamber for espresso-style coffee. 
The Moka pot comes in various shapes and sizes and often features a stainless steel build. It consists of three pieces, with the bottom chamber hitting the cooktop as the contact point. 
This section contains the water and serves as a platform for the perforated basket to rest on.
With a unique funnel-like construction, the upper basket contains the coffee grounds and includes an inlet for water that touches the grounds. 
The brewed coffee gets sent to the topwater chamber.
Once the bottom section has heated up to the point where the Moka pot can obtain boiling water, the vapor pressure created by the steam drives the water up through the funnel.
The percolator gives me the image of an upside-down Moka pot.
In a percolator, As the water nears boiling point, pressure drives the water up the vertical tube, where it is dispersed over the grinds by a disperser.
The water soaks up the coffee and flows down into the bottom container, and the process repeats itself until the liquid is near to boiling temperatures, at which point it is finished.
This step is indicated by the hissing or spurting sound made by the steam expelled, which suggests that it is time to remove the coffee pot from the heat source. 
Percolator vs Espresso Machine
Both espresso machines and coffee percolators are known to produce intense and strong flavors.
A stovetop espresso machine is an alternative to the big espresso machines that work at 9 to 15 bars of pressure. 
Their brewing method is similar to that of a percolator. 
Boiling water goes into the chamber at the bottom and is forced up due to pressure as the temperature rises.
The main difference is that in an espresso machine, the water does not cycle through different chambers but instead passes through the grounds, which gives an intense flavor. 
These espresso machines are also relatively small and can be stored easily.
If you plan on making espresso with these machines, you will not be able to prepare crema unless you are a professional. 
You must remember that espresso is the base for all famous coffeehouse beverages such as lattes and cappuccinos.
If you want to invest in a more versatile and faster option, you should certainly go with the espresso machine. 
On the other hand, if you just want a simple cup of coffee, then you can go with a percolator.
Percolator coffee misses all the oils that an espresso machine will retain because it has to be used as a filter.
The taste of a cup made from an espresso machine is also slightly better. 
Hot water is passed just once through the coffee grounds in a drip coffee maker, resulting in a mild and smooth brew.
In the case of an electric coffee percolator, the coffee grounds channel several times through water leading to a full-bodied and robust taste. 
Drip machines are primarily electric and designed to work with medium grind sizes.
They usually take less time when compared to a percolator but can only produce mild-tasting brews, unlike the strong coffee cups that we get with percolators. 
In terms of usability, drip coffee makers take the crown.
The process is fully automated from beginning to the start, and nothing can go wrong unless you forget to add water or coffee grounds.
You can also get programmable drip machines that let you adjust the strength and temperature of the grind. 
Stovetop percolators, on the other hand, require some practice before you can start getting good results.
Some high-end models also let you control the temperature. 
On the other hand, a percolator is a superior choice if you are considering outdoor usage. Its manual controls also let you make adjustments, unlike a drip coffee maker. 
In terms of taste, if you like your coffee strong, then go with the percolator.
Otherwise, a drip machine is sufficient for all other cases. 
Lastly, if you are more concerned about health, you are better off using a drip maker as studies have shown that unfiltered coffee from a percolator has plenty of toxic oils that could harm your digestive tract. 
All in all, if you want a quick brew and don't like too many changes, then go with a drip maker.
Go with a percolator with you like dense flavors and greater control over your coffee.
How to use a Percolator?
Before getting started with preparation, you must know about the parts of a percolator. It has two separate chambers, one on the lower side for water and an upper area for the coffee beans. To make coffee in a percolator, you simply need two things: Coarsely ground coffee and water.
Listed below are the steps required to make coffee in a percolator : 
1. Prep your percolator before starting and make sure that it's clean. The coffee residue left on the surface from your last session could ruin the taste of this new batch.
2. Take some water and pour it into the container. Look out for the markings inside the percolator, which indicate the maximum water level you can fill it up. As a general rule, you should use about two cups of water to prepare one cup of coffee.
3. You might have to disassemble the percolator to add water to the reservoir. Once you are done, put all the components back together and toss the coffee into the top.
4. The more ground coffee you will add, the stronger your coffee will be. Now secure the lid and gently place the percolator on top of the heat source.
5. Keep the flame on medium for the best results. Once the percolator reaches its maximum temperature, and you can hear the noise of bubbles forming, reduce the heat slightly.
6. You can monitor the progress through the glass top. Ensure that the water is hot but does not boil.
7. With an electric percolator, simply plug it in and heat it as per the manufacturer's instructions.
8. Depending on how robust you want your cup to be, let the coffee percolate for 7-10 minutes. The longer it will cycle through the chambers, the stronger your coffee will taste.
9. Now turn off the percolator and allow the coffee to cool down. Remove the coffee grounds from the machine and get rid of all the residue.
Sometimes, some coffee grounds still find their way to the final brew when you don't use a filter. Letting your coffee sit for a few minutes allows the grounds to sit at the bottom. 
After some hit and trial, you will eventually find out the perfect amount of ingredients you require to make a brew that you like.
How does a Percolator work?
A percolator works by forcing heated water through a vertical tube to pass through the ground coffee beans which are situated in the upper chamber area. After passing through the grounds, the water drips back to the bottom of the pot.
Final Verdict on Percolator Coffee 
There you have it, everything you need to know about a coffee percolator. Even though this may seem like an old-fashioned device to many, it is an excellent choice for homeowners and campers. 
Out of all the options listed above, the GROSCHE Milano is my personal favorite, simply due to the build quality and flavor profile. 
Whether or not a coffee percolator is better than a French press, drip-maker, etc is subjective. You may pick one of the other options depending upon the kind of taste you like. 
One area where they beat all other brewing methods is when preparing hot coffee for many people. 
Keep in mind that cleaning the percolator is also very important. If not done correctly, residue may eventually clog the holes in your percolator, rendering it completely useless.
With that said, we hope this guide helped. Enjoy your fresh coffee!
Get Your FREE Coffee Brewing Cheat Sheet!
This free cheat sheet will improve your coffee brew by providing quick information on brew ratio, grind size, optimal brewing time, and more.
No spam. Unsubscribe any time.