A high quality espresso tamper, correctly sized for your espresso machine and portafilter, is a critical yet often overlooked piece of equipment for every home barista.
Choosing a coffee tamper for your equipment, needs and budget can be confusing hence we have created a shortlist of the best espresso tampers available today.
Before we get started, an alternative tamper option which we recommend considering is an espresso distributor tool which nowadays often comes complete with a combined tamper built in.
Comparison of Espresso Tampers
Before selecting an espresso tamper, it's really important that you know exactly what size tamper you require for your espresso machine. If you're not sure which size you need then please refer to this super handy size chart.
Okay, now that you know what tamper size you need, let's take a look at our top picks:
Frequently Asked Questions 
What does a coffee tamper do?
A coffee tamper is a tool used by home and professional baristas to evenly disperse and compress the ground coffee beans in the portafilter. This is an important step in the coffee brewing process to ensure maximum flavor and crema is extracted from the coffee beans during extraction.
Does a coffee tamper make a difference?
A coffee tamper makes a notable difference in the taste of your good espresso and the thickness and richness of the crema. Tamping the coffee grind prior to extraction prevents channeling which can compromise the coffee taste.
Should you tamp your coffee?
You should always tamp your coffee prior to pulling the perfect espresso shot. Why? Because this will enhance the flavor and crema of your great espresso.
I always recommend using a tamping station to ensure you have a solid, level surface to tamp on and avoid making a mess in your kitchen or damaging the countertops.
What can I use instead of a coffee tamper?
While you could use anything from a beer bottle to a teaspoon as a coffee tamper we don't recommend it because it's critical that the tamper is sized correctly for your portafilter to ensure an even tamp distribution of coffee and prevent micro channeling during coffee extraction
Try Our Favorite Coffee Beans!
This Ethiopian Yirgacheffe is a unique organically grown coffee with a truly exotic flavor with pleasant acidity. The Yirgacheffe coffee region in southern Ethiopia produces distinctively floral and fruit-toned coffees from traditional varieties of Arabica long grown in the region from wild coffee trees.
Find out more!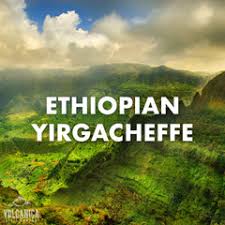 Verdict
Hopefully by now you understand the importance of tamping and, therefore, of selecting the best coffee tamper which is correctly sized for your portafilter.
After countless hours of testing we recommend these tampers as the best-in-class and you can select accordingly based on which diameter you need for your espresso machine:
Get Your FREE Coffee Brewing Cheat Sheet!
This free cheat sheet will improve your coffee brew by providing quick information on brew ratio, grind size, optimal brewing time, and more.
No spam. Unsubscribe any time.