Dark matter coffee is a business run by an innovative culinary family that offers the most intellectually honest coffee. You can experience the taste of the Dark Matter Coffee at multiple locations if you live in Chicago, Illinois.
The Mothership, Star Lounge, Osmium, Meddle, Electric Mud, Chocolate City Coffee Palace and Bodega, Caravanserai, and Sleep Walk Chocolateria are some of the locations where you can get your Dark Matter Coffee.
However, Mothership is the flagship and most popular coffee shop that belongs to Dark Matter's independent chain.
It is located on Western Avenue in Chicago, Illinois, and its unique picture of unicorns and psychedelic art will catch your eye. Let's review Dark Matter Coffee in detail.
What's So Special About Dark Matter Coffee?
Since 2008, the people of Chicago, Illinois, have been raving about the "Dark Matter Coffee" because of its one-of-a-kind style and unusual brews. The company is well-known for performing bold experiments with the fermentation processes and beans to create something different and tasty.
Another aspect of the Dark Matter Coffee that makes it unique is its claim that its products are fair trade. The company is also Rainforest Alliance accredited which ensures the best quality control and labor and farming practices within its supply chain to help save the environment.
Dark Matter Coffee Philosophy
On the company's official website, Dark Matter Coffee claims that all types of coffees are sourced based on social responsibility, innovation, and traceability. 
Currently (in 2022), Dark Matter Coffee is operating eight different shops, including the Mothership in Chicago, Illinois. The company claims that fair business practices and sustainability are two of the most critical aspects.
Get 50% Off Your First Bag Of Coffee!
This delicious, immune-boosting, healthy, low-acid, USDA organic certified is our favorite coffee. Our friends at Lifeboost offer our readers 50% off for all first time customers. So give it a try today, and see why it's our go-to!
SAVE 50% NOW
What Coffee Types Does the Dark Matter Offer?
The coffees that Dark Matter Coffee offers come in a wide range of different blends and flavors. The company regularly rotates these blends in all its coffee shops, and the following are the most popular blends you can taste.
Old Dank Nic and Chronikkah are two unique holiday roasts that you can enjoy at any time.
Giant Steps is the most well-known dark roast that people love.
A Love Supreme is the traditional house blend of Dark Matter Coffee that features the notes of cocoa, walnut, and toffee.
Unicorn Blood is the espresso blend, probably the most popular one.
The 2 Pacas, Mad West, and Warm November are three mix origin coffees that everyone should try.
Tierra, Fuego, Aire, and Aqua are four single-origin coffees that you can drink regularly.
The Unicorn Blood espresso is probably the most popular blend you must try if you live in or visit Chicago.
All these blends smell tremendous, and if you're a coffee-lover, the aroma of these blends will allow you to understand the type of coffee you're going to experience.
The names of the coffee that the Dark Matter coffee offers are unique but all of them also have eye-catching packaging. You can find all these blends at the Mothership store because this is where all the magic happens.
The coffee beans from different places are delivered here, and the company roasts them in multiple ways before sending them to the other seven stores that it owns. You can also interact with the roasters to learn more about the different processes that the company uses.
The Mothership Shop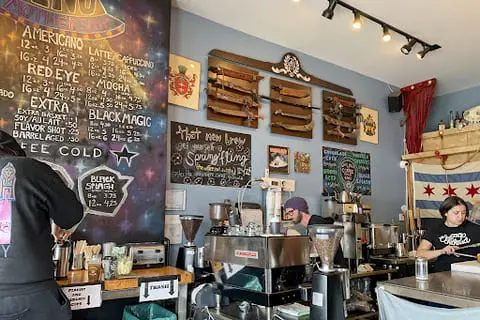 The leading coffee shop of Dark Matter Coffee is known as Mothership. N 738 Western Avenue, Chicago, Illinois is the address of this shop, and it welcomes you with unique and attractive art and pictures on the walls.
The first thing that you'll notice is the strong smell of coffee. On the interior, the Mothership feels cramped, with coffee brewing utensils, souvenirs, and products strewn everywhere. It might feel a little busy, but the coffee makes it worthwhile to stay.
The ambiance is welcoming, and depending on how busy they are, the staff is more than eager to share the process behind their coffee. The Mothership has a hipster atmosphere, which isn't always a negative thing.
The Dark Matter Coffee Prices
At the Mothership coffee shop, the rates of coffee range from 2.5 to 6 US dollars. An espresso and drip coffee will cost you 2.5 US dollars, whereas you can buy the iced mocha at 4.75 US dollars.
The shop also has a free Wi-Fi connection that you can use to perform some work. Dark Matter Coffee also sells coffee beans that range from 17 to 85 US dollars.
These products are available at renowned grocery stores, which means you can buy them even if you're not in Chicago. Wisconsin, Michigan, and Indiana are three states where the Dark Matter coffee beans are available.
FAQs
Who Owns Dark Matter Coffee?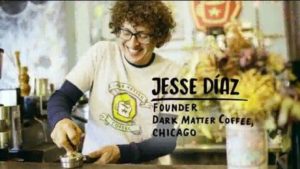 Jesse Diaz is the founder and the owner of Dark Matter Coffee. He owned a Star Coffee Lounge back in 2008 in Ukrainian Village, where he started his coffee roasting process to make unique flavors.
He refined different house roasts and developed a heat extracted ice coffee before he founded the Dark Matter Coffee.
Is Dark Matter Coffee Fair Trade?
Dark Matter Coffee ensures that all the company's products are Fair Trade. The products are also Rainforest Alliance accredited, which means that the company provides the best labor and farming practices to help save the environment.
Where is Dark Matter Coffee Sold?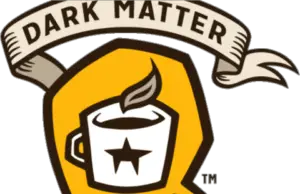 You can buy your favorite Dark Matter Coffee from any of the 8 Dark Matter Coffee locations. These locations include Mothership, Star Lounge, Osmium, Meddle, Electric Mud, Chocolate City Coffee Palace and Bodega, Caravanserai, and Sleep Walk Chocolateria.
Additionally, You can purchase the Dark Matter Coffee Beans from different grocery stores such as Whole Foods, Farmer Price, Dill Pickle Food Co-Op, Open Produce, Olivia's, Go Grocer, and more. The Dark Matter Coffee beans are available in four states, including Illinois, Indiana, Michigan, and Wisconsin.
Final Words
Dark Matter Coffee is a unique company that offers innovative and intellectually honest coffees. It's a successful coffee business based in Chicago, Illinois, and you should try their coffees if you are a true coffee lover.
Mark
G'day from Australia! I'm Mark, the Chief Editor of Portafilter. I'm super passionate about everything coffee related and love to spend endless hours mastering pulling the perfect shot on my Breville Barista Express.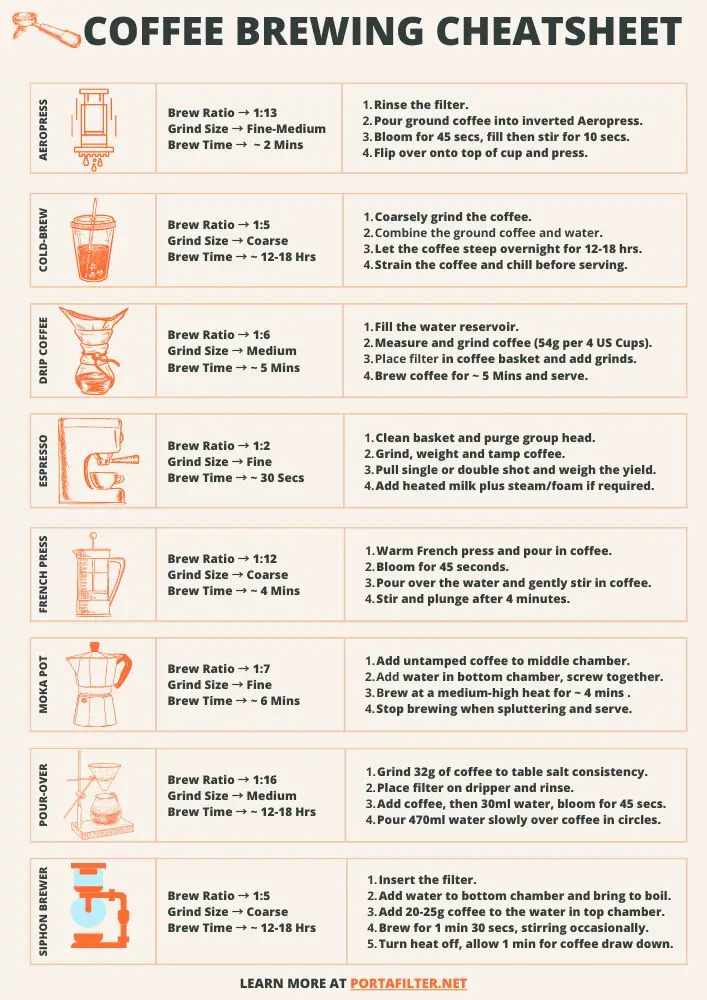 Get Our FREE Coffee Brewing Cheat Sheet
This free cheat sheet will improve your coffee brew by providing quick information on brew ratio, grind size, optimal brewing time, and more!
No spam. Unsubscribe any time.