As an Amazon Associate I earn from qualifying purchases. When you use our links, we may earn an affiliate commission. Learn more.
Are you looking for a great cup of coffee but unsure where to visit? Both Dutch Bros and Dunkin are known for their iconic coffee and convenience.
They've each grown a dedicated fanbase who swear that their preferred chain makes the best drink. So, when compared objectively, how do Dutch Bros and Dunkin stack up?
Dunkin offers excellent quality coffee for a substantially lower price. They also have the widest menu variety, with several food items available, and provide a better rewards program. On the other hand, Dutch Bros has more healthy options and focuses on giving back to local communities.
Dutch Bros and Dunkin have solid reputations and will shine in different areas. This can make some people confused about what differentiates them. Keep reading to learn more about the differences between the two and how you can find the right one.
Dutch Bros vs. Dunkin: Overview
Dutch Bros
This business started in 1992 when two brothers started an espresso store next to the railroad tracks. Their ability to develop an intense community atmosphere ensured that their store was a success.
Over the years, they have focused more on charity and building a strong community. Because of this, they started "Drink One for Dane" to raise money for research into ALS after one of the Dutch Bros founders was diagnosed with the condition.
Dunkin
Also known as Dunkin Donuts, this chain was started in 1948, though it didn't get the Dunkin Donuts name until 1950. The owners wanted to create the fastest cup of delicious coffee. It was in 1955 that the store started to expand.
There are 12,000 stores worldwide, and Dunkin Donuts can be found in 45 countries. The company is planning further expansions, with plans to reach 17,000 stores over the coming years.
Dutch Bros vs. Dunkin: Side By Side Comparison
For a more in-depth look at how these coffee chains compare, I looked at how they performed across a range of critical areas. These included:
Price
Menu Variety
Impact on the Environment
Charitable Impact
Health Impacts
Rewards Program
Taste
Dunkin and Dutch Bros Prices
| | | |
| --- | --- | --- |
| Coffee Drink | Dunkin Price $ | Dutch Bros Price $ |
| Small coffee | $1.59 | $3.00 |
| Medium coffee | $1.89 | $3.50 |
| Large coffee | $2.09 | $4.50 |
| Extra-Large coffee | $2.29 | – |
| Small iced coffee | $1.99 | – |
| Large iced coffee | $2.79 | – |
If you visit a coffee shop, you want to ensure you get a good deal. The amount you pay will vary a little, depending on the drink or food you buy.
Generally, though, a small Dutch Bros drink will cost $3.
A medium will be $3.50, while a large will be $4.50. A small energy drink will be $3.50, a medium will be $4.50, and a large will be $6.50. Dutch Bros also have a small range of food items available. Most of these will cost $2.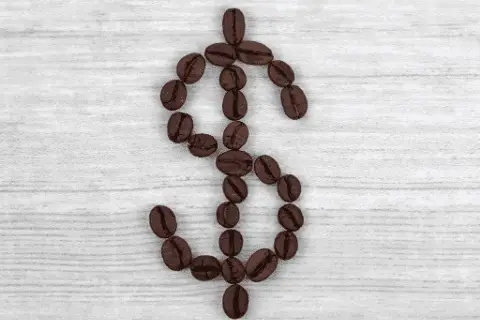 Dunkin Donuts prides itself on offering reasonable prices for its products. Their coffee will start at $1.59 for a small. If you want a medium, it will cost $1.89, and a large one will cost $2.09. An extra-large coffee will cost $2.29. Their small ice coffees are $1.99, and their large is $2.79.
Dunkin also offers a vast range of food items to choose from.
They are most well-known for their donuts, you can buy one for 99 cents, and a dozen will cost $9.99. Most of their other food items can be purchased for between $2 to $9.
Winner: Dunkin
Dunkin Donuts offers some of the lowest prices in the industry. You can buy two small coffees in Dunkin for the price of one small coffee in Dutch Bros. 
Menu Variety
These coffee chains have a wide range of products to choose from. Dutch Bros has a better range of coffees and drinks. Here are some of the things they will be able to offer:
Hot coffee
Iced coffee
Hot tea
Iced tea
Blended smoothies
Blue Rebel Energy Drinks, these can either be iced or blended
Infused tea
Soda
Kids' versions of coffees and smoothies
A small selection of bakery items
There are a few items that make Dutch Bros unique.
The best example of this is the Blue Rebel Energy Drink range. It will be available in various flavors, each bearing a unique name. For example, the strawberry and pomegranate variety is called the Vampire Slayer.
On the other hand, Dunkin will have a broader range of foods and snack items. Here is what they will offer:
Hot coffee, including the Dunkaccino
Iced coffee
Hot tea
Iced tea
Frozen coffee
Smoothies
Packaged coffee that can be taken home. Available as K-Cups and beans
Sandwiches
Wide selection of bakery items, including their donuts
All-day breakfast
Winner: Dunkin
Both of these brands have a good mix of coffee items. However, Dunkin Donuts has a wider selection of food. 
Impact On The Environment
Increasingly, people are looking for a coffee shop committed to improving the environment. This is a value that Dutch Bros share.
A few programs have started to lower their impact on the planet. One of the examples of this is their plans to reduce the amount of landfill they produce.
Customers are encouraged to use reusable cups to achieve this noble landfill reduction goal. If they do, they will receive a 25-cent discount.
This is more than other chains are offering when running a similar rewards program. Dutch Bros is also trying to increase the number of recyclable products they produce.
Dunkin Donuts has also been focused on making its products more sustainable. Their biggest project is switching from Styrofoam cups to paper ones.
This means that they can be recycled. Plus, they are trying to get their power from more renewable sources.
Winner: Dutch Bros
Compared with the environmental programs run by other coffee chains, Dutch Bros is leading the pack. 
Charitable Impact
Another way brands like to give back to the community is by supporting local charity organizations. Dutch Bros supports a series of charitable fundraisers and is always looking to help local people. Though there are three events that they run yearly to support important causes, these are:
Dutch Luv Day. This is run in February. A dollar from every drink sold will be used to fight local food insecurity.
Buck for Kids Day. This is run in September, where $1 from every drink is used to help improve the future of local children.
Drink One For Dane Day. This was started in honor of the co-founder of the business after he was diagnosed with ALS. It aims to raise money for research to stop the dreadful disease.
Dunkin is also involved in charity work. To this end, they have created the Joy in Childhood Foundation. Since its creation in 2006, it has raised over $11 million. This money has been donated to children who are sick.  
Winner: Dutch Bros
Though both brands are doing fantastic work supporting their local communities, Dutch Bros has three notable events that allow them to raise funds. 
Health Impacts
While Dutch Bros has delicious drinks, many of them are high in sugar. Though some drinks are low in calories. Some are under 100 calories. For a coffee chain, this is a pretty good result.
A standard coffee, using whole milk and sugar, will contain 130 calories. This is the same amount as a typical iced coffee. If you add flavorings, the number of calories it will have will increase further. If you want to reduce your daily calorie intake, you might consider changing the type of milk you use.
Winner: Dutch Bros
Dutch Bros has some products that are low in calories, with a few drinks under 50 calories. 
Rewards Program
Both brands offer a rewards program designed to give back to loyal customers. The Dutch Bros app allows you to earn points with every purchase.
When you get to 300 points, you'll be able to get a free coffee. You can also personalize the app through the use of stickers.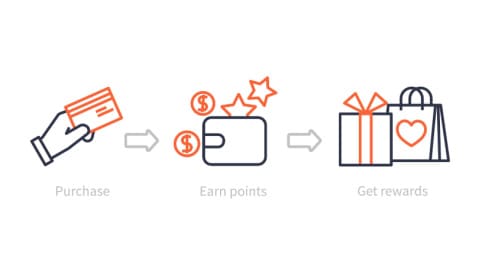 On the other hand, the Dunkin app also allows you to earn points. You'll get five points for every $1 you spend. This can be redeemed for free coffees at their stores. You only need 200 points for a free drink.
But their status as an influential player within the industry has allowed them to find other ways to reward customers.
For example, for every five drinks you buy at Dunkin Donuts, you'll be able to get 15 cents off fuel at Shell service stations.
Winner: Dunkin
The Dunkin app isn't just helpful in getting free food and drink inside their store. You can also get other rewards, like fuel discounts. 
Taste
Lastly, the most crucial element to consider is the taste of the menu items. Dunkin is committed to sourcing the highest quality beans for its stores.
Because of this, they use 100 percent Arabica beans. This is superior to the more common Robusta beans. Plus, they have been approved by the Rainforest Alliance, so they have met rigorous ethical standards.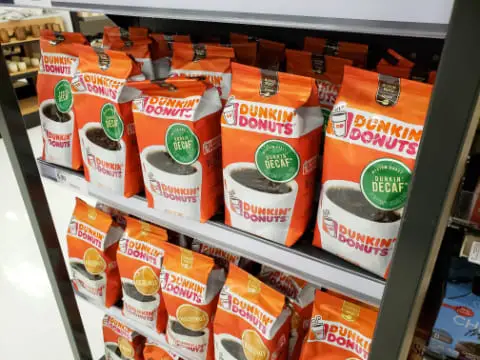 As a result, Dunkin coffee is frequently praised by critics and customers alike. The most popular type of coffee served is the Dunkin Donuts Original Blend.
This is a medium-blend so that it will have a more silky feel and a more muted taste than other varieties.
The food they sell also has a good reputation. In particular, its donuts have helped make the Dunkin brand famous worldwide.
Dutch Bros also has a reputation for excellent coffee. Many reviewers say that their coffee is substantially better than the blend used by Starbucks.
Since there are plenty of flavors to try, customers can find the one that suits them the best. This brand is also known for its friendly staff, who are usually happy to make small talk as you wait for your coffee to be made.
In this respect, the winner is harder to call. The taste of coffee is very subjective, often depending on how you like it prepared.
Because of this, you will need to try coffee from both outlets and declare a winner between Dutch Bros vs. Dunkin yourself.
Winner: Dunkin 
By a narrow margin, Dunkin is the winner. They have garnered significant critical acclaim for their smooth coffee and only use high-quality Arabica beans. 
Get Your FREE Coffee Brewing Cheat Sheet!
This free cheat sheet will improve your coffee brew by providing quick information on brew ratio, grind size, optimal brewing time, and more.
No spam. Unsubscribe any time.
Final Thoughts
Dutch Bros and Dunkin provide a great place to enjoy a cup of coffee and a bite to eat. Which coffee shop you choose will depend on what you are looking for.
Those trying to find a welcoming community atmosphere and a wide range of specialty drinks might prefer Dutch Bros. If you are looking for excellent coffee and plenty of food options at an affordable price, Dunkin Donuts is the best place for you.
Read next: Starbucks vs Coffee Bean: Which Is Better?
Get Your FREE Coffee Brewing Cheat Sheet!
This free cheat sheet will improve your coffee brew by providing quick information on brew ratio, grind size, optimal brewing time, and more.
No spam. Unsubscribe any time.