Jura is known as one of the best brands in the market, and it has spent many years perfecting its revolutionary technology in coffee making. From espresso machines to grinders, their line of products offers you a perfect coffee indulgence from the comfort of your own home. 
One of their products is the Jura A1 coffee machine which has been in the limelight for quite some time.
And I believe the reason behind this is the Jura A1 is innovative; automatically operated coffee makers take the guesswork out of making your morning cup of coffee.
It is affordable, and you do not have to be an expert to get what you want.
But does this new machine deserve your attention? The A1 has a lot of awesome features, and today I am going to be looking at all of them.
Jura A1 Coffee Machine
Jura A1 automatic coffee machine is an upgrade from its predecessor, the Jura Ena Micro 1, which the company currently discontinued, but still, some vendors sell the existing stock or refurbished ones. 
This fully automatic machine just requires you to feed in beans and water to pull an exceptional cup of coffee!
Best Jura Coffee Machine Under $1,000
Jura A1 Coffee Maker
The Jura A1 Super-Automatic Espresso Machine is a fantastic choice for an espresso connoisseur.
If you're a coffee lover who would never add milk to your double shot of espresso, then this super-automatic machine is perfect for you!
Check Jura A1 Price
Buy On Amazon
We earn a commission if you make a purchase, at no additional cost to you.
It comes with an in-built grinder that gives you the versatility to grind any bean type, from coarse to fine. You can choose what strength of coffee you need.
Coffee purists or coffee lovers can use it easily to produce espresso.
However, this espresso machine is technically not a professional-grade appliance.
Pros
You can grind fresh beans inside the espresso machine
It goes into automatic energy-saving mode when not being used
Manually adjusts the bitterness of your espresso
Small and easy-to-fit design
Produces less noise when in use
Supports pulse extraction process P.E.P
Alerts you when machines need maintenance 
Cons
No milk system
Fewer features
Smaller hopper
Smaller but a bit heavier
Less brewing capacity
From the look to the features, we will take a closer look at what makes A1 the ideal brewer for your needs.
Jura A1 Review
Jura A1 comes in piano black and white, and I like its glossy look.
It's not just the polished finish that looks great – the Jura A1 makes the most out of its simple and compact design, too, to create a sleek and elegant appliance.
This espresso machine allows you to make three cup sizes: ristretto, classic espresso, and larger.
You may choose the coffee strengths that work best for you— seven or ten grams, indicated by one and three coffee beans, respectively.
The control panel features some more buttons, and they appear when you need to maintain your device or clean it.
There is an additional option that some prefer to use to enhance coffee strengths.
You can change the grinder size and decide if you want a strong and a bit bitter flavor or a rich and aromatic flavored drink.
Its bypass doser lets you use pre-ground coffee, and if you like, you can decaffeinate your drink, which means it's perfect for those coffee purists who can't drink caffeine.
This automatic coffee machine only has a smaller hopper than other models such as the D6.
But at the same time, you can keep your remaining beans in your hopper, which will keep your beans fresh for up to 12 weeks due to the built-in aroma preservation cover that prevents moisture from building up in the bean hopper.
It has a fast boiling system that brings water to the right temperature then prepares coffee in just a few seconds.
It holds a water reservoir capacity of 1.09 liters so that you can brew 4 to 4.5 cups in just one go.
So, if you drink coffee all day long, it can serve your requirements efficiently.
The A1 isn't recommended for families because it can easily be out of the water if too many people use it, which could be frustrating for many of you. 
In addition, the espresso machine has a Claris Water Filter that removes up to 75% of the hardness of your tap water.
This means it can remove any harmful mineral present in the water.
It also helps in increasing the flavor of your drink. But you need to consistently change the filter cartridge system after 1.5 – 2 months of use. 
Key Features 
Let's talk about the Key Features of the A1 that make it stand out.
Design 
The A1 is a fully automatic, super-compact espresso machine.
It is incredibly space-efficient and can fit into any kitchen without a second thought but big enough to produce delicious coffee. 
Weighing in at 20 pounds, the A1 is not an appliance you'd want to pack up or move around your kitchen often.
The exterior is plastic, but you'd never guess from the feel or look of it. It feels sturdy and solid, as though it would take a lot for you to break it. 
When you look from the side, you'll notice that the casing is slanted forward.
It's the first thing people ask about, but I don't see any reason behind this. Maybe it's because of design.
The front is simple with a big tray, where you can put cups.
The tray is wide so that you can fit bigger cups and the height-adjustable coffee spout that can be adjusted from two and a half to five and a half inches to accommodate taller cups or glass.
At the top, you will find a tank, ventilation holes, adjustable grinder dial, power on/off button, bean hopper, and control panel.
The hopper comes with an aroma preservation seal, which is convenient if you don't have to grind all the fresh beans that you've included. 
The one possible downside of this device is that it doesn't have a full-screen touchscreen control panel, so you have to work with the buttons.
But because of this simplicity of A1, it is excellent for beginners to make a great drink.
Compared to many other modes of Jura, it has few functions to make coffee, and it does it well. 
Multi-Level Aroma G3 Grinder 
Jura A1 Super Automatic comes with an integrated aroma G3 grinder that enables you to automate your espresso-making process right from the beans to the cup of coffee that tastes and smells good. 
You can choose from a variety of the best espresso beans to grind, so make sure to select the best beans.
This conical grinder is a manually adjustable grinder that can be adjusted using a slim dial on top of the espresso machine and is quieter than many competitors. 
When you grind your beans with the G3 Aroma Grinder, it will trap the fully preserved aroma produced while grinding and transfer it to the brew unit, which gets transferred to your cup during the complete brewing process.
Pulse Extraction Process P.E.P
Revolutionary Pulse Extraction Process P.E.P helps shorten the time required to brew your favorite coffee drink.
P.E.P allows the nuanced flavor to fully develop for a barista-style brew with more crema on the top of it. 
When you prepare your coffee, a small amount of water gets heated and mixed with ground coffee allowing it to swell and produce a fully preserved aroma.
These aroma compounds are then taken into the variable brewing unit.
When the Pulse Extraction Process P.E.P starts, these aromas get transferred to your cup resulting in ultimate coffee quality.
The A1 gives you the ability to make your drink in less than 30 seconds.
The speed of the A1 is because of the technological improvements to its brewing system, with Pulse Extraction Process P.E.P technology. P.E.P makes it perfect for beginner coffee makers.
These are essential factors, but coffee bar pressure is one of the most significant factors companies talk about.
So, what does coffee bar pressure mean?
In short, the higher the bar pressure, the quicker the water flows through the coffee beans and extracts more flavor from them.
The amount of force used to brew espresso is 9 bars, but the Jura coffee maker uses 15 bars of pressure which is more than enough.
But do you need over 15 bars of pressure to brew high-quality coffee? 
I don't think so.
The industry-leading coffee makers only need 9 bars to achieve true excellence in espresso-making, and I believe that's more than enough.
However, people tend to think bigger is better.
So, they'll pay more for something bigger. But this isn't true for everything.
Also, sometimes this bar pressure depends on the grind and size of the portafilter, but 9 or 10 bar pressure is the ideal pressure you need. 
This machine has a 15 bar pressure, which is likely to support the P.E.P and help brew faster.
That's it!
One-Touch Operating Panel
The best part about an automatic coffee machine is that you don't have to go through a long process.
You have to push a couple of buttons, and your drink will get ready!
With the A1, all you need to do is fill the tank, place your freshly roasted beans, select desired strength, and type, and brew it. 
There are several symbols on the control panel, but let's talk about the important ones here.
The small cup symbol represents Ristretto Shot.
Medium cup symbol represents Espresso Shot and
A large cup symbol means a full cup.
Another 2 represent coffee strength:
Single bean means "normal strength" which means the grinder will grind 7 grams of beans.
Triple bean means "strong strength" which means the grinder will grind 10 grams of beans.
Aside from these, it has many other signs:
Descaling button
Filter button
Cleaning button
Water reservoir button
Ground coffee button
Coffee grounds container button
In total, the espresso machine has a power button and 11 operational buttons that light up when needed, and I think this makes the A1 pretty simple to learn and use.
Jura A1 Milk System
A1 is designed for brewing coffee and cannot be used as a milk frother, so you'll need to purchase an external milk frother if you want to do latte art, and I think it is one of the most significant disadvantages of this device.
But as this espresso machine has no milk system, it eliminates the chances of bacteria entering your automatic coffee machine and can stop cavities from settling down inside the pipe.
The absence of a milk system means that your unit will always be fresh and ready to go the next time you brew drinks.
After all, this is perfect for black coffee purists.
Using The Jura A1 Automatic Coffee Machine
The product includes a manual to tell you how to set it up and what you can do with it, but I will tell you some vital things about how this espresso machine operates. 
Place Your Jura A1
Put your A1 on a flat surface that is water-resistant.
Also, don't cover its top with a cloth or something else because, at the top, it has a ventilation slot. 
If you cover it, the espresso machine overheats itself and could cause injury.
It's small so that you can fit it anywhere in your home. At the back of it, you'll see the electric wire; you can connect it to any nearby switchboard.
Fill The Bean Hopper
Make sure to fill your hopper with untreated roasted beans only. Don't put beans that are treated with sugar, and also ignore ground or freeze-dried coffee.
It can damage your grinder.
If you're going to use decaffeinated or pre-ground coffee, it must be placed in the powder chute, located at the top left-hand side.
Fill The Water Tank
You can fill the tank with fresh cold water.
If the hardness level of your local water supply is around 10°dH or more, use the Clearyl Blue filter that comes in water pre-installed. 
Also, never fill your tank with milk or liquids because it can permanently damage some part of your espresso machine, and you'll need to replace them.
Set Your Grinder Up
You can easily adjust your A1 to get a thicker or thinner blend.
This means you can grind coffee beans to the coarseness you like. You can choose between seven different grinding options. 
You can adjust this using the dial located at the top on the right-hand side.
Make sure you only change the grinder while it's running. Adjusting the grinder while it's not operating can damage the grinder.
Take Your Drink Out
Once you've completed everything above, it's time to brew. Here are the steps I used to brew my perfect espresso every time.
Place your cup directly under the coffee spout. If you want, you can adjust the height of your spout.
Then choose the strength of your drink. The button representing one bean will pour 7 grams, and three beans will pour 10 grams.
Choose whether you want an espresso, a ristretto, or a full cup.
Once you do this, the espresso machine will start its preparation. This is the time you can change your grinder setting.
After that, you have to wait for 30 seconds to 1 minute before you can get your first A1 drink.
Jura A1 Specifications 
Can produce three types of speciality coffee
Has symbol button display
It comes with two coffee strength levels
Supports Pulse Extraction Process P.E.P
Has 6 – 10 grams variable brewing unit
Comes with innovative Aroma G3 Grinder
Has one thermoblock heating system
It has a power chute for coffee grinds
Can change the height of coffee spout from 2.5 – 5.6 inches
It contains 1.08 liter of water
Bean hoppers can store 124 grams of beans in it.
It comes with a manual grinder adjustable dial
It has a cable length of 3.6 feet
It weighs around 20.3 pounds
Consumes 40 kilowatt per hour
It runs on a 120 voltage supply
Things We Didn't Like
If there's one thing I dislike about my Jura A1, it has no milk system.
Many people (including me) love to drink coffee with that "tulip latte" art on the top of it, but as there is no frother on this espresso machine, you will have to buy it.
Black coffee purists may not need to consider this.
Another thing that frustrates me is that it just produces four shots at a time. I have to refill its internal bean hopper and tank for bean & water all the time.
The last thing is that sometimes the button system of A1 makes me feel that I'm using a 90's espresso machine.
It doesn't have a screen, so I have to rely on the buttons.
How to Clean Your Jura A1?
The simple design of the A1 makes it easy for people to clean and maintain the machine. You can simply follow the instructions mentioned below.
Also, this machine features three maintenance programs that inform you when to activate them. 
You have to clean the Jura A1 after you've used it 180 times or more, and you need to replace the water filter cartridge in your water tank after 57 liters (about 2000 ounces) of water have passed through it.
This great coffee maker gives you status updates to know when the tank is getting low.
The machine has a dregs basket in the front which slides out when it's time to empty it.
When the descaling or cleaning process is carried out with water and or with a cleaning tablet, it takes around half an hour to complete the entire process. 
Let's see how this process goes:
Your machine will notify you when the device is ready for cleaning by blowing up the "Cleaning symbol."
Just touch the symbol for around 2 seconds, and the regular coffee grounds container will light up.
You'll have to remove the drip tray, empty the grounds, and wash it thoroughly before reinserting them in the machine.
As always, the cleaning symbol will light. Put a big bowl under the coffee spout, and press the cleaning button again.
The machine will now prepare to clean itself. After a moment, the cleaning symbol will light up again.
Open the chute at the top of the machine and drop in a Jura cleaning tablet. Close it and hit the cleaning button.
It's necessary to keep the machine in operation for several cycles. Do not interrupt it in the middle and wait for the cleaning symbol to light up.
Take out the drip tray and empty the coffee grounds container. Reinsert them. 
The machine will automatically heat up, and then you'll be able to use it again.
Besides carrying out the maintenance steps I recommend, you can also do a few other things to lengthen the life of your A1.
Empty the drip tray every morning to prevent a wet counter.
Remove the old grounds from the brewing basket and rinse it with warm water.
You should clean your water tank regularly.
After you turn the machine on, empty the container for grounds.
Always clean the external surface of the machine with a damp cloth. Never use a wet cloth for this.
Who Should And Shouldn't Buy Jura A1?
The most important question you should ask yourself is what you need from your coffee machine.
I'm listing down all the reasons why you should and shouldn't get this excellent coffee machine.
The reason why you should buy it: 
The A1 is slim, compact, and can fit easily even in small places
The A1 can brew your coffee in less than 30 seconds
It's affordable and cheap
It has an in-built grinder
Can produce three types of coffee
You can adjust the coffee strength
Produces less noise when using it
Easy & simple to use
Equipped with the latest Jura technology
Clean & maintenance of this device is straightforward
Best for the home barista
Made up of high-quality material
The reason why you shouldn't buy it: 
You can't froth your milk
Have fewer features compared to other models
Smaller hopper
Has less water reservoir capacity 
It weighs 20 pounds which is moderately heavy
Can produce only 4 cups of coffee in a single go
There is a no-touch panel; you've to operate it using buttons
These are the main reasons why you should and shouldn't buy this machine.
You first need to decide how you're planning on using this machine. Once you know your exact requirement, check these parameters to see if this product satisfies your desire or not.
Get 50% Off Your First Bag Of Coffee!
This delicious, immune-boosting, healthy, low-acid, USDA organic certified is our favorite coffee. Our friends at Lifeboost offer our readers 50% off for all first time customers. So give it a try today, and see why it's our go-to!
SAVE 50% NOW
Jura A1 Alternatives
There are many Jura alternatives that you can buy.
There are four specialty coffees at ENA 4, and there are three specialty drinks at Jura A1. ENA 4's information is displayed on a screen, while A1's is displayed through buttons. 
Both of them use a symbol display, but ENA 4 has a screen that shows the operation of the machine.
Unlike the A1, whose tank is inside the device, the ENA 4's water tank is placed outside to be easily refilled when empty.
The A1 costs around $800, and the ENA 4 costs $900. The ENA 4 gives you more features and accessibility.
Unlike the A1, which only has a water capacity of 4 cups, the coffee makers like Jura D6 have the potential for 8 cups per refill, which is double compared to A1. 
Hence, D6 can efficiently serve coffee drinks to a small group of people, making it ideal for offices, but the A1 is better for filling your kitchen with the aroma of freshly brewed coffee. 
The A1 has a hopper that can hold 141 grams of beans, which is relatively small compared to the D6 200 grams hopper.
With the D6, you get five grinder settings, and you can control the machine with remote control.
The A1 has seven grinding stages, but you can't control it through remote.
The Jura A1 has a water capacity of 1.05 liter (37 ounces) and a bean container of 123 grams (4.4 ounces). 
The Micro 1 has the same water tank as the A1, but it has a larger coffee bean hopper.
Also, the A1 is equipped with an automatic energy-saving mode. Its features include adjustable coffee strength, water hardness, height-adjustable coffee spout, programmable switch-off time, and a drip-stop function. 
Micro 1 does not shut off automatically, but you can control the strength of coffee.
However, it doesn't have a drip-scaling feature, soft water compatibility, or a descaling function.
So, here the A1 is a clear winner.
Frequently Asked Questions
Is Jura A1 Discontinued?
No.
The A1 is an upgraded version of its predecessor Ena Micro 1.
The Ena Micro 1 has been discontinued.
Does Jura A1 Make Espresso?
Yes the Jura A1 does make espresso. It can make three different drinks which include ristretto, espresso, and a full cup of coffee.
How Do You Change The Cup Size On A Jura A1?
You change the cup size on a Jura A1 from the control panel, by selecting one of the three available cup sizes.
This should be done after you have selected the desired strength of coffee.
Is the Jura A1 Worth Buying?
Super-automatic espresso Jura machines are very compact despite being able to do all of the grinding and brewing for you. 
The Jura A1 is one of the most budget-friendly coffee makers available, and it produces coffee just as well as its more expensive counterparts. 
While the A1 has several disadvantages, it does have a Pulse Extraction Process P.E.P, and multi-aroma espresso grinder, which adds up to its value.
It also comes with a 6000 brew warranty by the company. 
The only thing that you might miss in this machine is the milk steamer. 
So yes, the A1 is worth buying for your first coffee machine.
Best Jura Coffee Machine Under $1,000
Jura A1 Coffee Maker
The Jura A1 Super-Automatic Espresso Machine is a fantastic choice for an espresso connoisseur.
If you're a coffee lover who would never add milk to your double shot of espresso, then this super-automatic machine is perfect for you!
Check Jura A1 Price
Buy On Amazon
We earn a commission if you make a purchase, at no additional cost to you.
Mark
G'day from Australia! I'm Mark, the Chief Editor of Portafilter. I'm super passionate about everything coffee related and love to spend endless hours mastering pulling the perfect shot on my Breville Barista Express.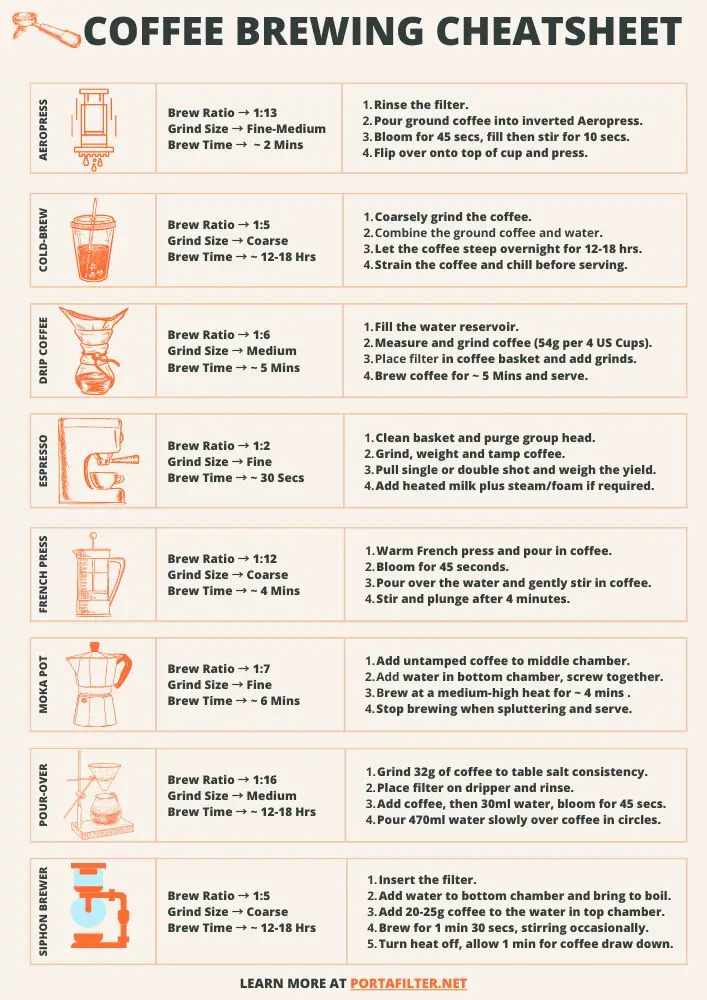 Get Our FREE Coffee Brewing Cheat Sheet
This free cheat sheet will improve your coffee brew by providing quick information on brew ratio, grind size, optimal brewing time, and more!
No spam. Unsubscribe any time.