The world of coffee is a beautiful yet frustrating experience.
On the one hand, there is the joy of trying new roasts, brewed to perfection in many ways. Yet, on the other, there is the struggle of learning how to extract those subtle notes from your brew.
You want to drink that perfect mug of espresso, but going to the cafe seems like such a chore.
You want to make your drink at home but don't have the time or energy to spend hours experimenting.
It's a familiar struggle. But luckily, that's where automatic coffee makers like the Jura Z8 come in. Promising a sophisticated flavor palette with minimum effort, the Z8 will change your life.
Jura Z8 Automatic Coffee Machine
If you're looking for an automatic coffee machine that prepares a broad range of specialty drink options, the Jura Z8 is the one for you. 
This top-of-the-line Jura machine has everything a coffee lover may need, from the traditional Americano and delicious lattes to a rich espresso and 21 other coffee drinks. 
Our Top Pick
Jura Z8 Automatic Coffee Machine
If you're looking for an automatic coffee machine that prepares a broad range of specialty drink options, the 

Jura Z8

 is the one for you. 
This top-of-the-line Jura machine has everything a coffee lover may need, from the traditional Americano and 

delicious lattes to a rich espresso

 and 21 other coffee drinks. 
Buy Now on Amazon
We earn a commission if you make a purchase, at no additional cost to you.
05/15/2022 12:08 am GMT
Once you have the Jura Z8 espresso machine, you can start exploring light, medium, and dark roast options to suit your flavor profile. 
Pros
Ten levels milk frothing system
Ten levels for coffee strength
21 custom drink options
Stepless grinder and brew quantity
Three levels for water temperature
The easy-to-use touch display panel
Cons
Jura Z8 Review
As someone who makes their regular coffee at home, I know exactly how hard it is to find the perfect automatic coffee machine.
It doesn't matter how expensive your roast was or where the beans were sourced. Without a suitable device, you'll miss those delicious notes.
What could have been a flavorful brew will just fall flat. 
But with the Jura Z8, making great coffee has never been easier. Here are a few factors that particularly stood out with this coffee maker. 
Design
The Swiss design combines the ease of an automatic coffee maker with the high-flavor quality of a professional brewer.
The one-touch button lets you prepare any drink you want, from flat white to rich espressos and complex custom coffee drinks.
You'll be especially pleased to know that the Z8 makes cold brews with the same skill and efficiency as warm coffees.
What sets this device apart from the rest is the PRG technology or Product Recognising Grinder.
The Z8 is an intuitive device, which means that it can recognize the type of drink you've chosen and adjust its settings instantly.
It takes under a second to recalibrate and match the predefined settings for the fineness and consistency of the grind.
Professional Aroma Grinder
The automatic adjustments are just one part of the deal.
You have the manual or individual selection in the Aroma Selection Feature for consummate drinkers who precisely know what they want.
Here you can alter settings before you start brewing your long coffee.
Patented Pulse Extraction Process
Adding to this complex flavor palette is the unique JURA Cold Extraction Process, which pushes the cold water through the grounds with high-pressure pulses.
The result is a perfectly brewed cup of good coffee with balanced acidity, energizing aroma, and delicate texture.
The Z8 was clearly designed for the best coffee lovers who recognize and appreciate the discrete differences between roasts but don't have the time for manual brewing.
Ever since I've gotten the Z8, I've been amazed at the notes I can pick up in my regular roasts. 
There's never any danger of overprocessing.
The crema is always thick and rich, a mouthwateringly smooth texture. The brew won't taste anything like the bland, dull result you get from mediocre automatic machines. 
Fine Foam Technology
Most people who make coffee at home often complain that it is never as good as local coffee shops.
The main reason, you ask?
The drink comes out flat. If you're having the same problem, then Jura Z8 is your savior. 
The Fine Foam Technology makes a superb caffe latte and cappuccino. All thanks to the intricate milk system that double froths the milk in separate chambers before evenly mixing it in with the rest of your espresso base.
The result is supreme milk froth quality. 
The milk temperature comes out piping hot and stays neat for a lot longer than you'd expect.
With Jura Z8, you get to enjoy the perfectly textured lattes and cappuccinos any time of the day.
Smart Connect
Have you ever thought of making your drink using an Android app? With the Jura app, you can brew yours with nothing but a single tap on your phone. 
It comes with Jura Operating Experience Smart Connect.
You simply need to set up the type you like and save it on your phone. And then, no matter where you are in the house, just sit back and let your Joe app do the talking with your device.
This setting is beneficial if many people are living in one house. Each person can set up their own Jura app and get the perfect cup with just a tap on the screen.
You can download the Android app here.
High-Resolution Touchscreen
For the user at home, brewing isn't just about the flavor and consistency.
When investing in an automatic machine, you need to know that it will deliver ease of use, which the Jura Z8 certainly does.
Its double-speed 4.3-inch touch display is intuitive for even the most technologically challenged coffee lover. 
With the extensive Specialty Menu, combined with the artificial intelligence programming, you need to press a single button to choose your brew.
The Z8 does all the rest, from adjusting the settings to brewing.
One-Touch Function
Jura Z8 offers an innovative one-touch function. Make yourself a one-touch Americano, espresso, or latte.
Just preset your preferences, and the device will keep them saved.
The next time you make your drink, just tap on the option you want and leave the rest to the Z8. You'll get the perfect cup of coffee every single time.
Plus, with the Smart Connect feature, everyone can personalize their one-touch coffee.
So whether it's an espresso or a frothy cappuccino, making coffee has never been easier.
With the innovative design of the Jura Z8, you make minimal effort and get maximum results.
Get 50% Off Your First Bag Of Coffee!
This delicious, immune-boosting, healthy, low-acid, USDA organic certified is our favorite coffee. Our friends at Lifeboost offer our readers 50% off for all first time customers. So give it a try today, and see why it's our go-to!
SAVE 50% NOW
Using the Jura Z8 Espresso Machine
Jura Z8 has the most user-friendly designs you can find among all home coffee machines.
Everything from brewing a cup to cleaning the Z8 comes with easy-to-follow instructions.
The Z8 has a simplistic function. You don't need much else other than a power cable and power plug. You don't need multiple connections. Just plug in the power cord in the inlet, and you're good to go.
All you need to do is make sure the bean hopper and water tank are filled, and the device is plugged in. Power on and start brewing.
You can easily control how you want your drink with the touch screen. Whether it's milk-based or steam-based, the Jura Z8 will brew your drink to perfection. The instructions on the touch-screen are visible and easy to use.
The bean container is on the top, and a water tank is on the side. The water reservoir needs to be filled before you can start making your drink. It also controls the size of the grinds. Depending on the drink you're brewing, this precise control of granule size makes all the difference in the drink's taste.
The nozzles for pouring espresso are adjustable to cup widths as well as cup sizes. This adjustment is particularly significant since you won't be losing any of that crema.
The Z8 dispenses the milk and the coffee using the PEP technology.
For the prospective buyer, the Jura Z8 Coffee Machine has a lot to offer.
Whether you've woken up in the mood for an intense espresso or want a cold brew in the middle of a hot summer day, the Jura Z8 can make it with a simple touch of a button. 
Despite being one of their more advanced models, you won't have to worry about struggling with a dozen buttons and levers to get a simple cappuccino.
This is one of the biggest reasons I prefer using the Jura Z8 over other semi-professional models. You can get complex and layered flavor notes without taking a caffe barista course in the process. 
It is perfect for beginners who don't want to go through the trouble of manually grinding their roast.
With the Product Recognizing Grinder (PRG) technology, the integrated grinder automatically adjusts its settings to match the predefined grind consistency, and it only takes a fraction of a second. 
Why do all that heavy manual lifting when you can get a high-performance machine to do it for you?
The adjustment happens before every cup of coffee is brewed. If you want to experiment with different grind consistencies, you can even alter it yourself using the Aroma Selection feature.
As an iced coffee lover, I simply loved the Z8's chilled brews.
Anyone who enjoys cold coffee knows that the normal process involves starting with a hot brew and then chilling it.
This means you still get a lot of the bitter notes and lose some of the fruitier notes.
But the Jura Z8 is designed especially for cold brew lovers. So it extracts the notes by pulsing cold water at high pressures through a relatively coarser grind.
As a result, you get a clean and refreshing brew that offers clarity of flavor you otherwise couldn't get in a cold coffee.
As someone who regularly iced cold coffee, I have yet to find another coffee maker competing with the Jura Z8.
The elegant and aesthetically pleasing Z8 will look great on your kitchen counter, while the high-quality materials and engineering process promise coffee-making excellence for years to come.
Specifications
Some of the specific factors that set the Jura Z8 apart from competing models include its:
32 Specialty Drink Options
4.3-inch Touchscreen Color Display
280 gram Bean Container Capacity
Measures 32 cm width, 38 cm height, 45 cm depth
2.4 liters water volume
Specialty Features
Cold Extraction Process
Intelligent Preheating
3D Brewing Technology
Automatic Grinder Adjustment
Active Bean Monitoring
Automatically adjustable milk foam
Smart Mode
Home Wifi Connection
Jura Operating Experience (J.O.E)
Things We Didn't Like
The Jura Z8 may offer a tonne of features, but these certainly don't come cheap.
Perhaps the biggest drawback to this high-end espresso machine is its price tag. This model is an investment only the most ardent coffee lover will want to make. 
Additionally, experienced coffee makers will be surprised to note that the Zura Z8 only has a hose milk system despite the high price point.
If the cappuccino store system doesn't do it for you, you can always pay an extra $300 to get their specialty Cool Control Jug, but in my opinion, Jura indeed dropped the ball in this regard.
How to clean Jura Z8?
Cleaning the Jura Z8 is extremely easy because of the various in-built hygiene features.
When you insert a filter, the Intelligent Water System automatically recognizes it.
Then the CLARIS filter cartridge does the rest. It uses the upflow principle and is filled with 100 percent natural ingredients. 
When water moves against the granules in the cartridge, it triggers an ion exchange. The pressure and flow clean the water.
A small quantity of limescale stays in the water drawing out the fragrance and taste from the ground coffee.
Of course, the amount is too low to form deposits that affect the working of the heating elements. Only healthy fluorides and minerals are retained.
Then you have the One-Touch milk system.
You only need to rinse the spout with this cleaning fluid to eliminate an excess milk residue or fat clinging to the espresso machine.
The Jura Z8 also comes with an integrated rinsing, cleaning, and descaling program so you can manage machine maintenance with a click of a button.
Not to mention the monitored drip tray that ensures maximum hygiene and cleaning ease.
Jura Z8 Alternatives
If the Jura Z8 doesn't seem like the right choice for you, there are always other options.
Jura has a lot of great coffee machines with special features and at affordable rates.
So, you have to ask yourself, is the Jura Z8 Automatic Coffee Maker superior to other devices?
Jura S8 vs Z8
If you're looking for a quality espresso machine on a budget, the Jura S8 is a prime contender for the best pick.
It comes with most of the advanced features of the Jura Z8 espresso machine, such as the superautomatic mechanism, patented pulse extraction process, touchscreen display, Clearyl Smart Water Filter, and energy save mode.
The major differences are in the size and coffee drinks range.
For example, the Jura Z8 is 15 inches tall, 12.6 inches wide, and 17.7 inches deep, while the Jura S8 is 13.7 inches tall, 11 inches wide, and 17.5 inches deep.
If you're short on space and need to fit your coffee maker on your countertop, you may want to go with the smaller Jura S8.
Additionally, the Jura S8 offers an admirable 15 drink options.
In comparison, the Z8 has 21 custom drinks options, which may appeal to advanced coffee lovers who simply aren't willing to compromise on their many moods and caffeinated cravings.
If you want to make black tea or green tea, you can also use the hot water function.
Jura Z6 vs Z8
Espresso fanatics across the world swear by the Jura coffee makers.
And the Jura Z6 and Jura Z8 are two of their most popular and high-tech models.
What sets these two coffee makers apart is the difference in custom drink options. The Jura Z6 offers 13 caffeinated beverages, including several types of cappuccinos and lattes.
At the same time, the Jura Z8 can make up to 21 specialty coffee drinks, including a single and double shot espresso or a traditional Americano. 
When you're investing in a Jura machine, you can rest assured you're getting the best in the business.
These are both superautomatic machines, so all you need to do is press a button, and the device will grind the beans, tamp the grounds, and add the foamed milk.
In short, any coffee lover's dream. 
However, if you're a beginner looking for a more affordable espresso maker, the Jura Z6 is the one for you.
But if you want the full range of 21 brews, then the Jura Z8 offers a selection that could compete with any high-end coffee shop.
Plus, the Jura Z8 prepares your drink slightly faster than the less advanced Z6 model.
Finally, the Z8 offers a dual thermoblock heating system that allows for speedier preparation times than the Z6 and its single thermoblock heating system.
Jura Z8 vs Breville Oracle Touch
Another great machine is the Breville Oracle Touch, which comes complete with an easy-to-use color touch screen panel, five pre-set coffee options, and an additional eight custom input options.
The Jura Z8's 21 coffee options are far more than the 13 offered by the Breville Oracle Touch.
However, the latter offers a greater degree of personalization that may appeal to advanced coffee drinkers. 
Comparatively, the Oracle Touch allows adjustments to milk temperature, milk texture, and coffee strength, while the Jura Z8 lets you change the grinding settings, heat level, and aroma settings.
For people who crave a balanced espresso without any bitter notes, the Oracle Touch Over Pressure Valve is the ultimate design element.
The features let you control the maximum extraction pressure, preventing bitter notes from developing.
The Z8 offers a Pulse Extraction Process that adds layered flavor notes to your good espresso by increasing the extracting time.
Overall, the Jura Z8 is more expensive than the Oracle Touch, which may factor in your ultimate decision.
FAQ's
Is the Jura Z8 worth it?
The Jura Z8 comes with many bells and whistles, but these aren't just marketing tactics. The high-functioning espresso machine offers ten levels for milk temperature and frothing portions, three for water temperature, and another ten for coffee strength.
The average coffee maker provides three to five levels in each category.
The increased personalization and control are certainly worth the higher price point.
If that doesn't satisfy you, consider the integrated grinder that works noiselessly and consistently. The Jura machine automatically adjusts its internal settings based on the type of drink you want.
For example, when you ask for a latte, it will simultaneously pour the coffee and frothy milk into your glass.
However, when you push for a latte macchiato or lungo barista, you'll notice a few seconds' pause before the milk portion is expelled, allowing the foam to settle. 
These minor details make the Jura Z8 worth its price and a beloved espresso maker by coffee lovers everywhere.
This is doubly true for a home Caffè Barista who wants a variety of custom drinks without becoming a professional caffe barista in the process. 
Why are Jura coffee machines so expensive?
The variety of Jura coffee machines features and specifications, including the Cold Extraction Process, Intelligent Preheating, 3D Brewing Technology, Automatic Grinder Adjustment, Active Bean Monitoring, Milk to Milk Foam Automatic Adjustment, and Smart Mode make Jura machines so expensive.
Most of their models far outperform other espresso machines. 
How long should a Jura coffee machine last?
On average, Jura coffee machines last anywhere from 5 to 8 years, depending on how well you take care of them. Generally, the life expectancy of an automatic coffee maker is around five years, so Jura models are an investment.
How often should I change my Jura filter?
If you want your Jura coffee maker to last a long time, you need to take care of it, and changing the filter every three months is a requirement.
Otherwise, limescale collects in the water filter and begins to form deposits on the heating system. This can potentially damage the entire device.
With Jura devices, you have the added benefit of an intuitive, user-focused model.
The coffee maker will send you an alert telling you that machine maintenance is required and it's time to change the filter, so keep an eye out for this notification on display.
Our Verdict
The Jura Z8 is a top-of-the-line machine. It is miles ahead of other super-automatic espresso machines with an endless number of settings, coffee options, and features. This ultimate espresso maker is perfect for coffee snobs who want quality above all else and don't care about price. 
When it comes to layered flavors and complex notes in your coffee, there's no competing with the Jura Z8. If you're looking for the best flavor quality, aroma, and user ease, this is the model for you. 
And if you want something at a lower price point, you can check out one of the three models we mentioned earlier. It all comes down to your preferences. So choose wisely and happy shopping!
Mark
G'day from Australia! I'm Mark, the Chief Editor of Portafilter. I'm super passionate about everything coffee related and love to spend endless hours mastering pulling the perfect shot on my Breville Barista Express.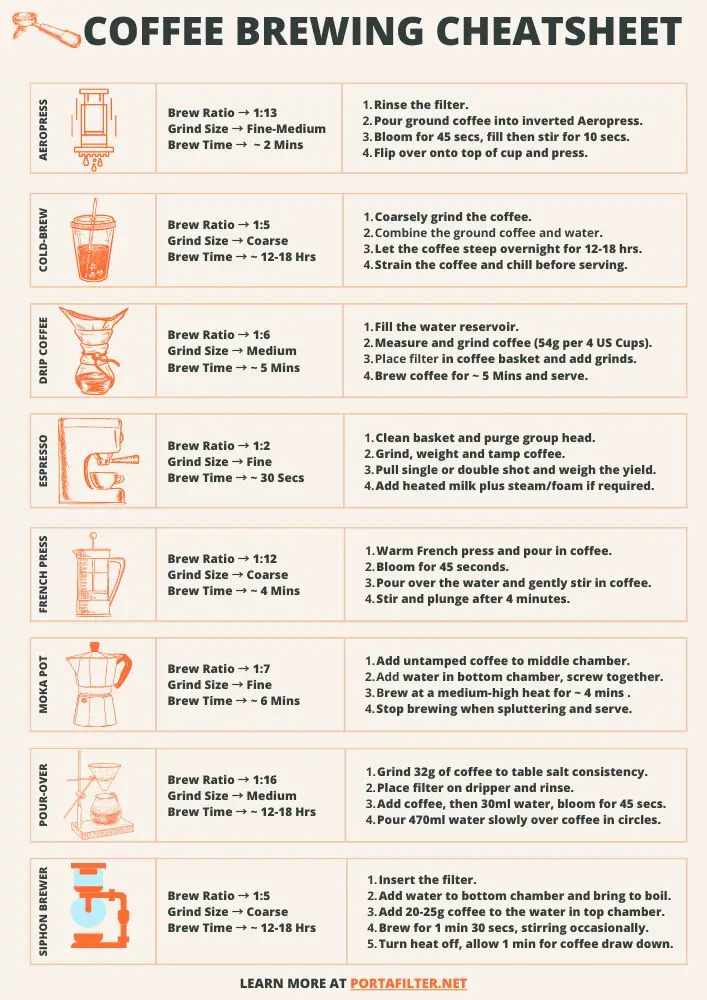 Get Our FREE Coffee Brewing Cheat Sheet
This free cheat sheet will improve your coffee brew by providing quick information on brew ratio, grind size, optimal brewing time, and more!
No spam. Unsubscribe any time.