If your daily morning coffee-making ritual has left you wanting to master the art of specialty coffee making, then you are not alone. With corporate America basically running on coffee, thousands of people have shown interest in getting a handle on latte art.
New York City, situated at the epicenter of industries, offers plenty of opportunities for barista training.
In order to become a successful barista and excel in the specialty coffee industry, it is highly imperative to stay up-to-date with all the skills that are in demand.
So, we have brought the most prominent and state-of-the-art coffee courses in NYC for you.
Let's get it brewing in New York!
Best NYC Barista Training Courses
At A Glance
| | | | |
| --- | --- | --- | --- |
| Name | Rating | Reach them at | Location |
| The American Barista and Coffee School  | 4.7/5 | Click here  | New York |
| Joe Coffee | 4.5/5 | Click here  | New York |
| Counter Culture Coffee  | 4.4/5 | Click here  | New York |
| Procreate Coffee  | 4.2/5 | Click here  | New York |
| Coffee Project  | 3.8/5 | Click here  | New York |
The American Barista and Coffee School
Located in the heart of Union Square, they incorporate a unique 'Train the trainer' method in their 2.5-day intensive course is the most popular class because it's filled with practical training in roasting and home brewing.
Other aspects that they focus on include – Speed, Latte art, Espresso machine extraction skills, counter maintenance, and general operations. 
What makes ABCS special is that you don't have to be an enthusiast to understand what they teach. You can first take a foundation course and then slowly make your way up to the advanced topics.
Joe Coffee Classes
Get to know your coffee beans and master the art of specialty coffee making at Joe Coffee Company. They offer a wide array of specialty coffee classes for enthusiasts, be it offline or online.
They are known for their free–pour technique, which involves learning mike steaming and latte art without the use of any tools. They also encourage students to take notes and photographs for easier understanding.
For all-around development and learning, we recommend taking their monthly barista course.
Students interact with instructors twice per week for a two-hour session. They offer two and six-hour long specialty coffee classes for $60 and $150, respectively, which can also be tailored as per your needs. 
Needless to say, you also get a certificate at the end of your practice. You can reach them at [email protected] for more details.
Counter Culture Coffee
With over 25 years of experience, brand value and quality training are the two pillars at CCC.
They have introduced us to various new classes of specialty coffee while educating people through virtual trainers, events, and one-to-one training sessions.
There are new classes in New York for everyone, regardless of their expertise, coupled with home brewing guides. 
They will teach you about the perfect grind size and aroma identification. Counter culture coffee also has a plethora of online sources accumulated over decades. 
Procreate Coffee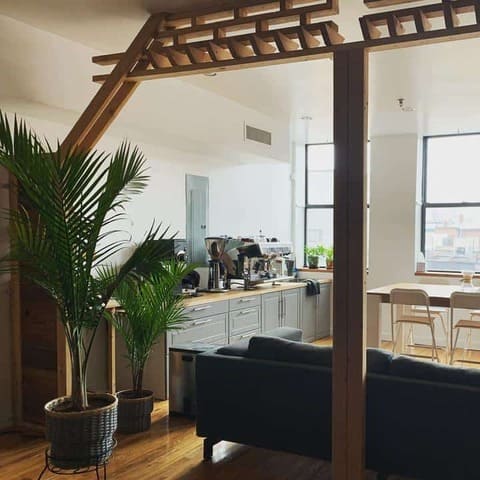 Procreate coffee is the perfect place for all the budding baristas to up their brewing consistency and finesse. 
B.P.P.E-approved courses coupled with affordable pricing make this place ideal for beginners. Honing your skills becomes pretty easy when owning hefty equipment or mugging fancy recipes isn't necessary. 
The Procreate coffee school welcomes everyone who has a desire to become a barista. They have three different new classes, details of which are as follows –
| | | |
| --- | --- | --- |
| Short Barista Workshop | 3 hours long | $115 ($10 discount if you bring someone along) |
| Barista Workshop w/ Latte Art | 4.5 hours long | $150 ($20 discount if you bring someone along) |
| The Latte Art Workshop | 2 hours long | $96 |
You also get to handle gadgets like Siphon, Aeropress, Hario V60, Kalita Wave, etc., while brushing up on skills such as pour methods, maintaining optimum water temperature, filtration, etc.
Coffee Project NY
Training at the Coffee Project NY gives you exposure to their state-of-the-art campus and coffee shop while being under the supervision of ChiSum Ngai, who is known for his accolades in roasting.
You can take their premium training and learn more about coffee entrepreneurship to have an edge above your competitors if you plan to have your own café someday.
This coffee quality institute is the only Specialty Coffee Association (SCA) premier training campus in New York State and has also been featured in sought-after newsletters such as The Business Insider and Forbes.
Step in today or contact them at [email protected].
Latte Art NYC
If you are looking to up the ante and add some additional stars to your resume, specialty coffee classes in New York to learn latte art is an extremely good idea.
New York state offers a plethora of specialty coffee classes such as the one at Procreate coffee, where budding baristas can hone their skills and take their coffee game to the next level by signing up for the next class.
Try Our Favorite Coffee Beans!
This Ethiopian Yirgacheffe is a unique organically grown coffee with a truly exotic flavor with pleasant acidity. The Yirgacheffe coffee region in southern Ethiopia produces distinctively floral and fruit-toned coffees from traditional varieties of Arabica long grown in the region from wild coffee trees.
Find out more!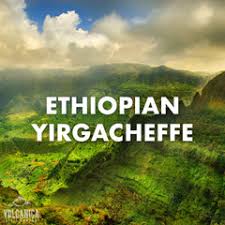 Frequently Asked Questions
Summary 
Living in a large city like New York state, you may also come across various 'coffee sommeliers' who can help you out. If you are short on the money front, you can always join a local coffee shop as an apprentice to get access to training 'on the job.'
Some New York coffee shops also sponsor baristas and send them to specialty coffee schools. This way, you can save money and get to know if you are really meant for this profession or not. 
All the barista schools on this New York list will help you on your way to becoming a world-class barista.
Whether you are a rookie-level coffee aficionado or already have some basic knowledge up your sleeve, having formal training will help you get noticed when applying for jobs while also simultaneously honing your barista skills. 
Hi everyone, my name is Brooke and I'm a Barista and freelance writer. I love brewing coffee and my favorite coffee drink is without doubt an Americano (espresso with added hot water). When I'm not busy making or writing about coffee you'll find me hanging out at the beach with friends in California where I am currently residing.
Get Your FREE Coffee Brewing Cheat Sheet!
This free cheat sheet will improve your coffee brew by providing quick information on brew ratio, grind size, optimal brewing time, and more.
No spam. Unsubscribe any time.