Portafilter helps coffee lovers brew like a barista. When you use our links, we may earn an affiliate commission. Learn more.
Coffee lovers around the world will swear by the power of a strong latte or cappuccino. If you want to build your career as a barista you're going to have to perfect your skills.
With the right training course, you can open your own café in San Francisco CA or join a major franchise. Whatever your choice you'll quickly establish yourself as an expert barista.  
And when it comes to barista training, San Francisco has countless options for coffee industry programs and courses that you can take a part in.
This is the start of your coffee-making enterprise. You'll learn everything about brewing the perfect cup of joe, from prep and technique to maintaining the proper consistency. 
Here are the top 5 courses for barista training San Francisco has to offer and all the various benefits you can get with them.
Top 5 Barista Training San Francisco Courses 2022
SF Espresso Machine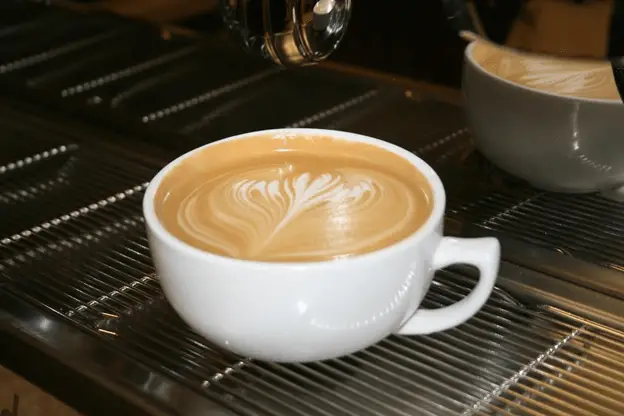 SF Espresso Machine is the best of the best when it comes to barista training in San Francisco CA. They are open daily from 10 to 5 and on weekends from 10 to 3.
If you're looking to become an expert in the art of coffee making their Espresso Preparation Training Class is the place for you.
All you need to do is schedule an appointment and get started.
Who is this course for?
The SF Espresso Machine coffee course is not for beginners; it is for coffee industry makers who want to advance their barista skills beyond the ordinary level.
If you are looking to create advanced latte art techniques or make the perfect espresso this course is perfect for you.
How does it work?
First, you choose between one of two courses, the Espresso Preparation Class or the Latte Art Classes. If you want to become a top-shot barista then adding that extra flair to your drink preparation is a must.
You want your customers to remember your drink preparation and come back for them. After all, an Instagramable cup of excellent roast has no competition.
What aspects does the course cover?
Espresso lessons cover the process of pulling shots, properly tamping, quality control, and everything else you'd need to know to prepare the perfect shot.
Latte Art goes over everything you'll need to know about style, presentation, and creating a memorable cup of coffee.
Sightglass Coffee
When it comes to preparing the perfect cup of coffee, Sightglass Coffee is a top player in San Francisco CA. This school will teach you all the skills you need to get to the top as an expert brewer.
With their hands-on training approach, Sightglass Coffee will make you ready to set up your own shop and open a famous brewery.
Their multiple courses cover every aspect of the coffee-making process, from preparation to brewing to service.
They also go over essential topics like efficiency and quality control.
With a combination of theory and practice, Sightglass Coffee structures small classes with expert teachers.
Who is this course for?
The best part of the Sightglass Coffee training course is that it starts with the fundamentals and moves on to advanced techniques so it is a great tool for baristas at any level.
Whether you are a beginner or an intermediate learner you can improve your barista skills with this complete learning tool.
What aspects does the course cover?
Basic espresso extraction strategies and milk texturing
Introduction to commercial equipment
Learning to adjust the grind and taste the brew
Methods for brewing
Mixed drink preparation and building recipes
Machine maintenance and quality control
As you can see, this is an intensive, fully-fledged training program for baristas to improve their skills and become the best at what they do.
Paper Moon Latte Art Class San Francisco CA
Perfect for people looking to get their hands on some specialized training, the Paper Moon Latte Art Class San Francisco CA holds 90-minute sessions that anyone can sign up for.
You'll get hands-on experience learning the basics of steaming and pouring, with the primary focus being latte art.
If you're looking for some short sessions to up your coffee game this is the class for you.
Bay Area CoRoasters
CoRo's Advanced Small-Batch Coffee Roasting
Another great setup is the Advanced Small-Batch Coffee Roasting that holds private two-hour sessions upon request. Simply contact a CoRo team member and book your class.
Under professional direction, you will roast multiple batches of coffee in a commercial machine, practice your cupping and tasting till you get the perfect brew.
Bay Area Coffee Roasters 
CoRo's Introduction to Small Batch Coffee Roasting 
The barista training Bay Area Coffee Roaster have many great programs and their Small Batch Coffee Roasting sessions are just one of them. The two-person group sessions happen every Friday and cover technical aspects like fan speeds, logistics, and hands-on coffee roasting business methods.
The smaller sessions are higher priced because of the privacy they offer. 
But if you're looking for specialized courses to up your game then the Bay Area CoRoasters should have a program to help you get there. Pick your favorites from their catalog and target specific areas till you become an expert brewer.
Each of these programs has been highlighted for its excellent staff and training options. Start now with one of the top courses for barista training San Francisco has to offer.
Read next: Barista Training Portland, 5 Best Courses
Hi everyone, my name is Brooke and I'm a Barista and freelance writer. I love brewing coffee and my favorite coffee drink is without doubt an Americano (espresso with added hot water). When I'm not busy making or writing about coffee you'll find me hanging out at the beach with friends in California where I am currently residing. Follow me on:
Linkedin
Get Your FREE Coffee Brewing Cheat Sheet!
This free cheat sheet will improve your coffee brew by providing quick information on brew ratio, grind size, optimal brewing time, and more.
No spam. Unsubscribe any time.