There's not a single shade of doubt about the importance of coffee in our day-to-day lives.
It's the rich aroma and the powerful shots of caffeine that give us the energy to power through a hectic day at work.
However, if you are a folk who is dreaded by the thought of heartburn or acid reflux, Lifeboost coffee is the brand for you!
Lifeboost coffee has multiple offerings at premium rates, which are said to be ideal for people with sensitive stomachs.
Furthermore, we also have a 50% discount code for you ahead!
Is coffee with low acidity a flavorless, flat brew that only imitates the taste of the real thing, or is it any good? 
Let us dive deep into the Lifeboost coffee reviews of this Central American Brand and find out whether the high price is justified by unmatched aroma or not.
Our Quick Lifeboost Coffee Verdict:
Price: 6 out of 10
Quality: 9.5 out of 10
Selection: 8 out of 10
Flavor: 9 out of 10
Usability: 8.5 out of 10
Overall Rating: 8.5 out of 10
Lifeboost Coffee Reviews
Products At A Glance:
Best Lifeboost Coffee
Medium Roast Coffee
Pros:
USDA organic certified
Endorsed by Doctors
Rich taste, creamy and bold flavors
Get 50% Off
We earn a commission if you make a purchase, at no additional cost to you.
Best Lifeboost Dark Roast
Embolden Dark Coffee Roast
Pros:
Rich in anti-oxidants
Organic coffee
Low acid, easy on stomach
Buy Now
We earn a commission if you make a purchase, at no additional cost to you.
Healthiest Lifeboost Coffee
Pumpkin Spice Coffee
Pros:
Good for stomach, eyes, and skin. Also helps with diabetes
Unique flavor
Buy Now
We earn a commission if you make a purchase, at no additional cost to you.
Lifeboost Coffee Reviews
1. Medium Roast Coffee
You know you're sipping a mug of something healthy and pure when you have the earthy blend of medium roast coffee by Lifeboost.
Providing you with creamy and bold flavors, this coffee is made for balancing not only your cup but your whole day.
Best Lifeboost Coffee
Medium Roast Coffee
If you are looking for a balanced, and natural morning cup, made with the finest USDA certified organic coffee available, then you have to try this LifeBoost Coffee!
LifeBoost is endorsed by Doctors as a healthy option because it is completely GMO, herbicide, and pesticide-free. 
Pros:
USDA organic certified
Endorsed by Doctors
Rich taste, creamy and bold flavors
Get 50% Off
We earn a commission if you make a purchase, at no additional cost to you.
Grinding these beans is also an effortless job.
They are less oily, which makes cleaning the coffee machine a gentle breeze. The coffee bag could be a bit costly, but every sip of freshly brewed coffee speaks for itself.  
Customize your coffee with dehydrated cherries and cherish the extraordinary experience of having low acid coffee.
Grown by small local coffee plantation owners in Nicaragua, each whole bean coffee packs the punch of hand cultivated and well-processed coffee that is shade-grown in the hills.
Each tiny batch is thoroughly tested for mycotoxins and scrutinized for coffee beans of the highest quality. 
Don't miss out on the experience of drinking single-origin gourmet coffee.
Grab your first bag and fall in love with the coffee that has a quality like no other and is known to be drops of heaven in a cup.  
2. Embolden Dark Coffee Roast  
It's imperative to detoxify your body, and Embolden Dark Coffee Roast helps you with just that.
This coffee is fully organic and comes with a low amount of acids that help to keep your stomach intact by reducing digestive issues.
Best Lifeboost Dark Roast
Embolden Dark Coffee Roast
This coffee is rich in antioxidants, fully organic, and comes with a low amount of acids that help to keep your stomach intact by reducing digestive issues. 
Pros:
Rich in anti-oxidants
Organic coffee
Low acid, easy on stomach
Buy Now
We earn a commission if you make a purchase, at no additional cost to you.
You can customize or enhance its taste by adding a pinch of cinnamon, black pepper, and honey.  
Grown with passion, this coffee oozes out both quality and purity.
This coffee will definitely win your trust because it's selected from the best ripe and is rich in antioxidants.
If left in the pot for a long time, this coffee won't turn brown or muddy.
One can easily reuse it by keeping it in the refrigerator and preserving it for later.
If you are looking for an upgrade to your old coffee, nothing could be better than Embolden Dark Coffee. 
You'll feel that burst of energy entering your body the moment you take your first sip. It works as a perfect companion while you try to increase your productivity.
The coffee pack comes in a very good quality jute bag and is easily available online.  
3. Pumpkin Spice Coffee
Coffee lovers are always in search of finding something strong with perfect humidity content.
Lifeboost has crafted one of the coolest gourmet coffees known as the 1x pumpkin spice.
Healthiest Lifeboost Coffee
Pumpkin Spice Coffee
Add some spice and flavor to your coffee with this delicious Pumpkin Spice Coffee from Lifeboost. In addition to its great taste, this coffee offers health benefits including improved digestion, immune system, and promotes healthy skin and eyes!
Pros:
Good for stomach, eyes, and skin. Also helps with diabetes
Unique flavor
Buy Now
We earn a commission if you make a purchase, at no additional cost to you.
Infused with the finest flavors and taste-enhancing richness, this category of coffee beans will definitely provide you with a perfect balance of nature and freshness.
When it comes to health, Pumpkin spice coffee has a never-ending list of benefits.
It not only improves the immune system and helps in digestion (which also aids weight loss) but also helps to manage diabetes.
Additionally, it also helps in keeping your eyes and skin healthy.  
The scent and flavor are backed by the excellent quality of the coffee.
As there are no added chemicals or flavors in organic coffees, they tend to taste bland.
However, when it comes to Lifeboost organic coffee, you get to taste something that is superior to regular non-organic coffee.  
Order your pack of Pumpkin spice coffee and indulge yourself in the unmistakable warmth of the very famous Pumpkin Spiced Latte.
Order online from the very own website of Lifeboost coffee.
The brand is also providing offers for customers with membership.  
Get 50% Off Your First Bag Of Coffee!
This delicious, immune-boosting, healthy, low-acid, USDA organic certified is our favorite coffee. Our friends at Lifeboost offer our readers 50% off for all first time customers. So give it a try today, and see why it's our go-to!
SAVE 50% NOW
Lifeboost Organic Coffee Reviews  
To meet the ever-rising demand for coffee, many organizations have diverted to alternative farming methods to maximize production.
This results in non-organic coffee loaded with synthetic fertilizers, herbicides, fungicides etcetera.
Not only is this detrimental for your health, but also harmful for the coffee farmers who have to spray these chemicals on the crops.
After grinding these beans, you are left with a highly concentrated chemical residue in your cup. Luckily, this isn't the case with Lifeboost.  
To ensure a greater degree of purity, Lifeboost coffee ensures that all its plants are free from genetic modification.
This helps to preserve the delicate flavor that Lifeboost coffee is known for while also saving the environment.
Furthermore, growing the coffee in the cool shade of the mountain facilitates the natural ripening of beans while migratory birds such as the Scarlet Tanager keep bugs away from your coffee.  
These coffee beans are cultivated at high altitudes, the trees at these heights generally offer a lower yield but superior and vibrant flavors which are enough to justify the premium tag.  
When ordering from Lifeboost coffee for the first time, they cover shipping along with providing an additional 50% off.
These offers along with the unmatched quality make this deal almost indubitable.  
Espresso Organic Coffee  
Dip yourself in the everlasting aroma of one of the darkest roasts.
This coffee has a bold flavor that goes well with milk and sugar.
These beans are roasted to perfection and pack just the right amount of coffee to pull you out of bed in the morning.
Lifeboost Espresso Organic Coffee
This organic coffee can be brewed with or without an espresso machine, making it ideal for both homebrewers and small-scale roasters.  
Buy Now
We earn a commission if you make a purchase, at no additional cost to you.
This coffee can be brewed even without an espresso machine, making it ideal for both homebrewers and small-scale roasters.  
These beans have been selectively chosen from the most premium batches after being cultivated by coffee farmers and matured gradually in the shade of the mountains. 
Lifeboost coffee guarantees rich quality gourmet blends as their beans are fermented for at least 26 hours to prohibit the seed from getting damaged after skin removal.  
Apart from the multitude of fancy labels, consumers mentioned that this product was on the sweeter side when it came to taste.
Not only is this product high in antioxidants, but it also lowers down the risk of getting a stroke.
You know you're consuming something beneficial when it's organically grown.
Espresso coffee has always been known for its tasty flavors, and Lifeboost's espresso coffee complements those flavors with their existence.  
Some other highlights of the above-mentioned products are:  
Pesticide-free 
Springwater washed (humidity level – 11.5%)  
Hand roasted  
Single-origin  
USDA organic  
Minimal presence of any third party toxins 
These are one of their hottest selling products and are available in 12 oz packs. 
Lifeboost coffee puts the consumer experience on a pedestal and allows them to save money if they make a recurring purchase.  
Where to buy Lifeboost Coffee?  
We recommend buying Lifeboost coffee direct from the store because they offer a 50% discount for new customers!
The buying process is really simplified, thanks to their responsive website.
Start by choosing from a selection of their roasts. The options include dark, medium, light, and decaffeinated roasts.
Then you have to choose whether you want ground coffee or beans and the volume.
For those who are always in a rush and looking for simplicity over freshness, this is the option we would recommend.
Lifeboost Coffee Amazon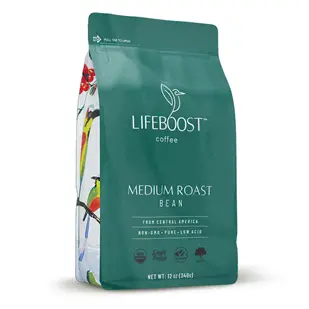 Lifeboost Coffee Whole Bean
You can also purchase your Lifeboost coffee at Amazon.
They offer all the best-selling varieties which are certified and third-party tested.
Buy Lifeboost Coffee On Amazon
We earn a commission if you make a purchase, at no additional cost to you.
05/02/2022 12:05 am GMT
It is worth noting that, among the two sellers, if you order from Lifeboost's official website, you get plenty of additional benefits and discounts.
Why Lifeboost?
Focuses on Health and Stability
When Dr. Charles Livingstone embarked upon the journey of building Lifeboost coffee, he wanted to prepare a blend that could be enjoyed without having any kind of health issues.
With every bean of Lifeboost coffee that you buy, you help millions of coffee farmers all over the world by contributing towards better education, health, and farming facilities.
The region where this coffee is grown is also nationally protected. This reduces the chances of contamination by any external sources.
One cup of coffee can have as many as 30 different types of acids.
Many people also steer clear of coffee due to the toxins which might cause kidney problems over time.
Cold brewing your coffee can also reduce acidity by up to 66%.
Lifeboost coffee is tested for mycotoxins by third-party organizations. Improper cultivation may lead to the growth of this fungus which can grow on the beans and amp up the toxicity.
To prohibit this, Lifeboost monitors its production process carefully, starting from the plantation to the point where it reaches you.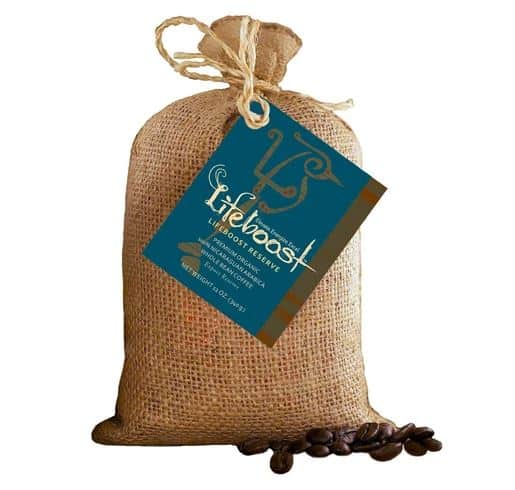 Their good intentions are also showcased by their 100% organic policy.
The pH level of their coffee is around 6, which indicates an almost neutral profile.
Even though coffee has loads of health benefits, Lifeboost coffee aims to negate the remaining negatives as well.
Singular Origin
Even though single-origin coffee is costly in many regions, it is worth the price.
These beans are often composed of invariably special roots and are picked by hand in far-flung tropical locations.
For enthusiasts, single-origin translates to superior quality.  
This is due to the following reasons: 
These coffee beans are grown at high elevations (4,000 feet or above), allowing them to develop an enriched flavor due to growing slower.  
These coffees are a mark of a flavor that is unique to their land of origin. In the case of Lifeboost coffee, this taste is generally slightly sweet with a citrus touch and a hint of chocolate/caramel.  
In the case of mixed breeds, the bad quality beans are often mixed up with the bunch, which can result in a muddy taste.  
Low Acid Coffee Concentration
For many consumers, the main reason for switching to this brand was their stomach's resistance to acid.
The bright and bold-flavored coffees generally have many types of acids.
As good as this is for your taste buds, acid can also have some detrimental effects like digestive problems, erosion of tooth enamel, a brown shade in your teeth, etc.  
Most coffee brands have a pH of around 5, whereas Lifeboost coffee has a pH level of six.
Aside from buying low-cost coffee, you can also start avoiding light roast coffee as it is more acidic. Drinking coffee with soy or almond milk can also be beneficial.  
Pros and Cons
| Pros | Cons |
| --- | --- |
| 100% organic and free from chemicals | Expensive Premium packaging |
| Environmentally friendly | The packaging leaves more to be desired |
| Positive customer reviews | Only single-origin options are available |
| Fairtrade certified | Doesn't go along with cream and sugar |
| Come in both pre-ground and whole bean coffee packages | Lighter roasts are not that strong |
| 30-day money-back guarantee | The taste can be too caramel-like  for some users |
| Cold-brew and decaf flavors are exceptionally good | Beans often go out of stock |
| Shade-grown in the Nicaraguan mountains | |
| Low acid coffee and mycotoxin concentrations  | |
Advantages and Drawbacks of Lifeboost Coffee
As for savory and fresh as their coffee seemed during our tastings, their websites fail to provide proper descriptions for different flavors.
Many users faced issues with profiling and identifying products when shopping online. 
Branding inconsistency due to different logos on their roasts also gave us a hard time.
But if we were not to knit-pick these issues (which are outcasted by the pros of this product), then Lifeboost coffee is totally worth every penny you invest.  
Cultivation Process
The growth concept is manifested in a method of ensuring that the coffee cherries are grown in the most fortunate circumstances possible.
The coffee beans are single origin.
That means they originate from a single coffee farm in Nicaragua, which is located within a national protected area.
The coffee beans are cultivated at an elevation of more than 4,000 feet above sea level, which is one of the highest in any plantation in the world.
This high altitude is intentionally chosen in order to slow down the growth of coffee cherries, resulting in a more flavorful cup of coffee and more nutrition in the coffee beans.
When the coffee cherries are fully ripe, they are hand-picked and matured for an exact 26-hour period before being harvested again.
In the following step, the beans are hand-washed in natural spring water before being sun-dried to reach a precise moisture content of 11.5 percent. The beans are rested for a month before they are delivered to the roastery for roasting.
This process of cultivation makes the Lifeboost coffee beans 100% natural and organic.
There is no use of chemical fertilizers or pesticides in the production of these beans, which means they are healthier for the environment, better for the health of individuals who consume the coffee, and safe for the coffee farmers who grow the coffee beans themselves.
Overall Taste
When it comes to the flavor of Lifeboost coffee reviews, there is a wide range of opinions available online.
We hear from a lot of individuals who love the flavor of the coffee and describe it as "the cup of heaven," but we also hear from a few folks who don't like the taste at all. 
The flavor of Lifeboost coffee is often characterized as intense but smooth.
Depending on the roast style, Lifeboost coffee is typically fairly clean with little acidity (light, medium, or dark).
Another common user description of this coffee is that, when prepared properly, it has very little bitterness.
During the taste evaluation process, finding out the perfect taste of a coffee bean is one of the most essential and challenging parts at the same time.
The beans have to taste good.
Otherwise, there's no way any customer is going to buy them again.
A bad-tasting cup of coffee might be the consequence of a variety of things.
Coffee that does not taste good may be due to the beans themselves, but it may also be owing to excess or under extraction during the brewing process, poor brewing technique, incorrect grind size, or the use of incorrect water heat. 
Perks
30-day money-back guarantee 
50% off on your first order 
You can order your whole bean coffee in a classic burlap sack if you don't like their packaging.  
They also sell one of the largest collections of beans which are known for their bold flavor.  
Frequently Asked Questions
Is Lifeboost coffee legit?
Lifeboost coffee is one of the very few legitimately sourced coffees. Not only is it single-origin and Fairtrade certified, but it also boasts many certificates under its name. It has also been chosen as the 'world premiere cup' and has been served to various Presidents on international events too. 
Their commitment to ecological and ethical standards is commendable. Some key highlights that prove its worth are :  
– Shade-grown coffee  
– USDA certified  
– Fairtrade  
– Tested by 3rd party for mycotoxins  
– They also sponsor the Rainforest Trust which supports wildlife conservation 
Hence, it can be easily concluded that Lifeboost coffee is beyond a doubt legit and high quality.  
Is Lifeboost coffee really low acid?
Yes!  Lifeboost is really low acid coffee with a pH level of six which is considered to be nearly neutral.
It is even recommended by many doctors for people suffering from gastrointestinal issues or for those who have a sensitive stomach in general.
Coffee from other brands is generally very acidic due to the presence of chlorogenic, quinoa, citric, and phosphoric acid.
The way your coffee is roasted has a direct effect on its acidity. Lighter roasts always tend to be more acidic.
This can also have many health adversities such as irritable bowel syndrome, gastric ulcers, acid reflux, etc.
You can further reduce the acidity of your coffee by increasing the brewing time and brewing at a lower temperature.
Where is Lifeboost coffee-based?
Lifeboost is a premium coffee brand which is based in Central America.
This fair trade coffee brand sources its beans from a 5700 feet large covering of guava trees in the farms of the Nicaragua region, which is famous for its climate condition and fertile soil.  
They trade directly from local coffee farmers of the region and have totally neglected the role of any middlemen.
This not only helps the true cultivators keep the rightful amount of their earnings, but it also helps the consumers feel good as with every sip they help provide a better future to these communities.  
Where is Lifeboost coffee grown?
These non-GMO organic whole beans are grown in the mountains based in Central America. These low acid beans are shade-grown at high altitudes in farms of the Nicaragua region. This region is known for the wide variety of coffee beans it offers.  
This region is also known for its volcanoes.
This is also the primary reason behind the fertile and productive soil in this region.
The cold weather in this region also provides an extended cloud cover to the farms, this facilitates better nutrient absorption.  
High altitude coffee absorbs the most nutrients due to growing slowly and is also sun-dried and washed by spring water.
Lifeboost coffee reviews: Is it worth the hype?
They say that having a bad cup of coffee is better than having no coffee at all. With Lifeboost, you get to taste the strong aromas of single-origin coffee beans while sipping the healthiest coffee.
They are determined to redouble their efforts to create the best quality coffee.
So at the very least, one significant advantage of Lifeboost coffee is that it is as natural as it possibly can be, which is both beneficial to the environment and to your health. So yes, it is totally worth it!
This coffee can be purchased in both whole bean coffee and pre-ground packages. These products come in 12 oz bags.
Their bestsellers include Light roast, Dark roast, Decaf, Espresso, and flavored coffees like Caramel macchiato and French vanilla. 
Lifeboost also sells various coffee makers and nutrient supplements on their website.
Whether you are an amateur fanatic or an experienced enthusiast, Lifeboost coffee will most likely make you obsessed with its diverse palette. 
Here's a 50% discount code which is valid on your first purchase. Have a brew-ti-ful day ahead!
Brooke Davis
Hi everyone, my name is Brooke and I'm a Barista and freelance writer. I love brewing coffee and my favorite coffee drink is without doubt an Americano (espresso with added hot water). When I'm not busy making or writing about coffee you'll find me hanging out at the beach with friends in California where I am currently residing.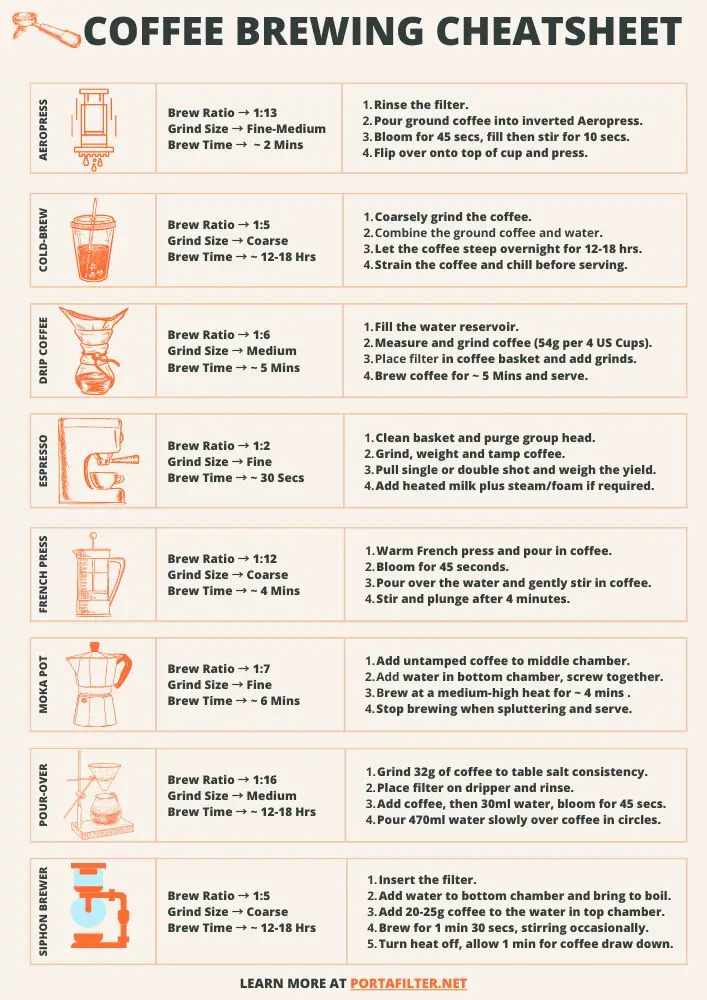 Get Our FREE Coffee Brewing Cheat Sheet
This free cheat sheet will improve your coffee brew by providing quick information on brew ratio, grind size, optimal brewing time, and more!
No spam. Unsubscribe any time.