The bustling city of Chicago is best known for its building design and architecture. If you've ever been to Chicago, you've probably noticed how busy city life is. And what keeps a busy city running? The answer is their local coffee shops.
So if you're someone with your eyes set on a career as a barista, what's a better place than a busy city that runs on coffee?
So pack your bags and get ready!
Chicago could be the place where your barista career will take off. In this article, you will find the best barista training Chicago has to offer.
Chicago Coffee
Chicago is one of the USA's most busy cities. It's definitely giving San Francisco a run for its money as the next Silicon Valley. And a competitive society like that of Chicago needs something to fuel its energy. Little did you know it's their coffee that keeps them running.
So baristas are in high demand in Chicago.
If you think you have it in you to make a mean cup of coffee, Chicago is waiting for you. It's a great place to start any career. Who knows, you might even have your own Dark Matter Coffee business in the middle of the city one day.
Barista Training Chicago: Top 5 Classes You Should Be Considering
Even though Chicago is a city that runs on coffee, there's a disclaimer you should know of.
Home to some of the finest coffee shops, surprisingly there aren't a lot of Chicago barista training classes.
However, you shouldn't be disappointed. The lack of Chicago training centers doesn't mean that there's a lack of quality training.
There are a few institutions having the best barista training classes Chicago has to offer. Some of these workshops have to be taken physically, but some others can be taken online.
So whether you want to learn from the comfort of your home or have a more hands-on experience at a Chicago training center, these barista courses give you the opportunity to learn from Chicago's finest.
1. Midwest Barista School
The Midwest Barista School isn't just your average barista training institution. But, it is the complete coffee brewing experience, from the art of coffee making and decorating to building your own coffee brewing empire. The Midwest Barista School gives you everything you need to know in the coffee business.
One of the most unique features of the Chicago training center is that they cater to a small number of students in one class. As a result, you get your ideal instructor paying attention to your needs. Never worry about being ignored in a crowd of students again.
2. Intelligentsia Home Brew Class
What's a barista who doesn't know the basics of specialty coffee? If you want to finesse the skills of specialty coffee, get a hands-on experience at Intelligentsia Home Brew Class. Learn the most exotic and exciting techniques of coffee making.
Everything from Cheme to a lot more awaits your exploration.
At Intelligentsia Home Brew Class, you learn everything from scratch. So take your time and learn all the basics. Your new skill set will give you a significant confidence boost. Besides, once you cover all the basics, you can let your creativity run wild.
So what are you waiting for? Kick-start a remarkable barista career with Intelligentsia Home Brew Class.
3. Counter Culture Coffee Chicago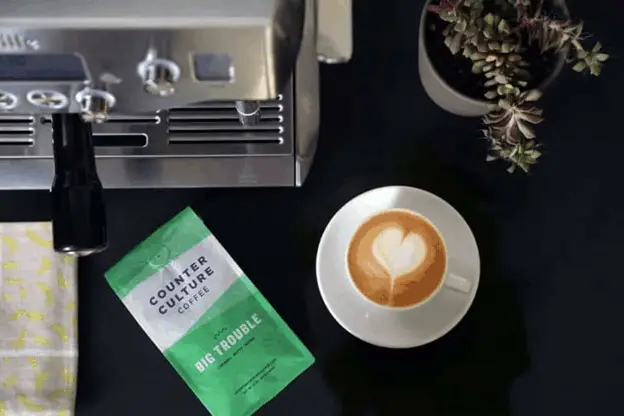 Are you unable to leave your home? If you think the inability to attend a Chicago training center session physically will compromise your career as a barista, you're wrong. Counter Culture Chicago Coffee At Home Course is the answer to all the prayers of those struggling to attend physical workshops.
Get the help you need from Counter Culture Coffee in just three easy steps.
First, off you should go to their official website and register yourself for the Coffee At Home Course. Now all you need is the supplies you already have at home. Finally, Join the Zoom classes the barista course offers through the link you'll have been emailed.
Follow along with the learning material you can find on their website and perfect your skills at your own pace.
4. Metropolis Coffee Company's Barista Training
The Metropolis Coffee Company's Barista Training has specialized courses depending on your needs. For example, you could opt for a course for baristas working in a cafe environment having access to commercial machines.
Or, you could check out their home brewing section if you don't have any specialized equipment.
From general manuals to Scott Rao's The Professional Barista Handbook, Metropolis Coffee Company has all you could need as an aspiring barista. At Metropolis Coffee Company, be curious, learn and get creative with the art of coffee making.
At Metropolis Coffee Company, don't hold back and let your inner barista shine through.
5. Learn From Home: Udemy's Latte Art 101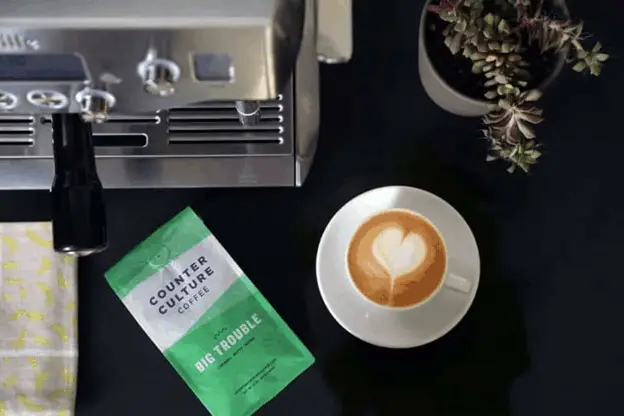 Want a crash barista course in the craft of coffee making? That too, while never having to leave the comfort of your home? Then, Udemy's Latte Art 101 is the only class you need.
All you need is 44 minutes of your life and lots of practice. You'll be a coffee-making expert with all but 15 classes from Udemy. Learn the basics of milk, how to steam it, and all the creative ways of latte art.
With Udemy's Latte Art 101, bedazzle anyone and everyone that crosses your path.
Try Our Favorite Coffee Beans!
This Ethiopian Yirgacheffe is a unique organically grown coffee with a truly exotic flavor with pleasant acidity. The Yirgacheffe coffee region in southern Ethiopia produces distinctively floral and fruit-toned coffees from traditional varieties of Arabica long grown in the region from wild coffee trees.
Find out more!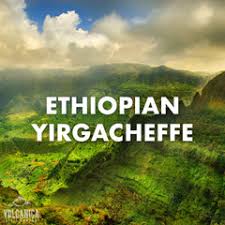 Coffee Roasting Classes Chicago
If you are searching for coffee roasting classes in Chicago then we highly recommend checking out Diedrich Roasting Academy which offers hands-on training, created, and taught by the Specialty Coffee Association (SCA).
This is an in-depth barista course that is divided into 4-course offerings:
Roasting Foundation (online)
Green Foundation (onsite)
Sensory Foundation (onsite)
Roasting Intermediate (onsite)
The courses are run at their Chicago training center by Mike Ebert of Firedancer Coffee Consultants. Ebert is an authorized Specialty Coffee Association instructor and has a wealth of knowledge to share with coffee roasters.
Final Thoughts
This is your gateway to the best barista training Chicago has to offer. Learn from Chicago's most exemplary and become the outstanding barista you're destined to become.
We highly recommend the Midwest Barista School and Counter Culture Coffee barista classes.
With everything from making a killer espresso shot to managing your coffee business at your fingertips, there's no stopping you now. All you need now is a lot of practice and a knack for creativity, and you're all set.
So don't let anything get in your way now. The city of Chicago awaits you!
Hi everyone, my name is Brooke and I'm a Barista and freelance writer. I love brewing coffee and my favorite coffee drink is without doubt an Americano (espresso with added hot water). When I'm not busy making or writing about coffee you'll find me hanging out at the beach with friends in California where I am currently residing.
Get Your FREE Coffee Brewing Cheat Sheet!
This free cheat sheet will improve your coffee brew by providing quick information on brew ratio, grind size, optimal brewing time, and more.
No spam. Unsubscribe any time.