Ready to go from coffee lover to certified barista? Want to take your favorite drink up a notch?
It's time to fulfill your fresh brew dreams and invest in an electric coffee percolator.
Having the right equipment is the difference between mediocre homebrew or a great cup of coffee.
With the right tools, you can brew delicious professional-quality roasts and enjoy an array of complex flavors.
An electric percolator helps you achieve the perfect brew consistently so you can enjoy great-tasting coffee every day.
It is definitely an investment worth making for all coffee lovers. 
In this article, you will find everything you need to know about the top electric percolators on the market, their features, specifications, and what sets them apart from other brands and models.
All aspects you should bear in mind while conducting your research are also outlined, so you can make an educated decision about which device will suit you the best.
Best Electric Coffee Percolators of 2022 
1. Best Electric Percolator: Presto 12-Cup Stainless Steel Coffee Maker
Best Electric Percolator
Presto 02811 12-Cup Stainless Steel Coffee Maker
Brews great-tasting coffee-rich, hot, and flavorful
Makes 2 to 12 cups of coffee as fast as a cup a minute, then keeps it piping hot automatically
Easy-pour spout and traditional design provide elegant coffee service anytime
Luxurious stainless steel construction for easy cleaning and lasting beauty
Made of durable stainless steel including the filter basket and perk tube; Signal light indicates when coffee is ready to serve
Buy on Amazon
We earn a commission if you make a purchase, at no additional cost to you.
07/04/2022 12:12 am GMT
Whether you're brewing coffee for one or the whole family, the Presto 12 cup stainless steel coffee maker has got you covered.
This top-notch machine is an investment worth making for any coffee lover who wants a flavorful and enriching cup of coffee.
The Presto 12 cup produces the finest brew that remains piping hot even after its been resting for long periods.
You will find this machine easy to use with its simple and elegant design and have no trouble preparing your morning coffee.
Its signal light helps you determine when your coffee has been perfectly brewed and is ready to serve.
Additionally, the beauty and simplicity of this design come with the promise of durability and endless cups of freshly brewed coffee.
The stainless-steel construction provides a touch of luxury with the convenience of easy cleaning and maintenance.
Pros
Large capacity
Affordable price
Simplistic and durable design
Cons
Customers report that the aluminum nuts used may corrode causing a bitter taste to your coffee
2. Farberware Electric Percolator Coffee Pot: FCP 240
Farberware 2-4-Cup Percolator, Stainless Steel, FCP240
Durable stainless steel construction and maintains consistent brew speed: 1-cup p/min
Automatic keep warm mode. Volts -120V, 60Hz
Cool-touch handle and lid knob with rolled edges for safe and easy handling
Product Built to North American Electrical Standards
Product note: the logo design of this item may vary depending on when the product was manufactured
Buy on Amazon
We earn a commission if you make a purchase, at no additional cost to you.
07/04/2022 12:59 am GMT
Coming up next is the Farberware 2-4 Cup Percolator.
With its long-lasting and durable construction, this machine has you set for years of brewing.
One important feature is the brewing speed of this percolator, which provides you with a fresh cup of coffee in no less than a minute.
Safety is a top priority in this design.
While the automatic warm mode ensures that your coffee is always piping hot, its lid knob with rolled edges and cool-touch handle guarantees safe and accident-free handling.
The premium stainless steel exterior and coffee basket strike the perfect balance between aesthetic quality and usability.
Pros
Detachable cord
Top-notch safety features.
Fast brewing
Cons
Relatively small brewing capacity
3. Small Electric Percolator: Portable Electric Coffee Maker Single Serve 8 Ounces
Portable Electric Coffee Maker Single Serve 8 Ounces (AC 110-120 Volts, white)
Different Coffee Percolator-Precise temperature control, automatic power adjustment and appropriate...
Versatile - One key operation. Coffee 1 for light/medium roasted coffee, coffee 2 for dark roasted...
Very portable - Small and light, no messy
Safe and Durable - Food contact grade 304 stainless steel 17 ounce kettle with filter basket, Made...
Notice - Fresh coarsely ground coffee make the best. Please note that to prevent spills, add no more...
Buy on Amazon
We earn a commission if you make a purchase, at no additional cost to you.
07/04/2022 12:11 am GMT
If you're brewing for one the portable electric coffee maker is your go too.
Its single cup capacity and small compact design allow you to move it around with ease.
Do not be fooled by its small size, this electric percolator packs a punch with a variety of controls and unique features. 
Features such as temperature control, automatic power adjustment, and variable brewing times guarantee you the finest cup of coffee, consistently each morning.
This versatile machine boasts an easy-to-use one-key operation that allows you to brew all your favorite coffee roasts from light to dark.
Additionally, you can make use of this portable electric percolator's many settings: brew tea, boil water, or for keeping your coffee warm.
Pro tip! Use fresh coarsely ground coffee beans for the best results, and no more than 25 grams to prevent spillage. 
Pros
Compact and portable design
One key easy to use operation
Versatile uses
Cons
4. Vintage Coffee Percolator Electric: Moss & Stone Electric Coffee Percolator
With the versatile portions of 2 to 10 cups, the Moss & Stone electric percolator is the perfect fit for you if you are brewing for one or many.
Guaranteeing rich and flavourful coffee with every brew your morning coffee just got a whole lot better.
This statement piece will become the crown jewel of your kitchen owing to its elegant traditional design.
The aesthetics of this product are matched by its unique features and convenient controls.
Its durable copper body stainless steel design has a black stay-cool handle as well as an indicator light helping you perfectly time your brew.
Its inbuilt keep warm feature keeps your coffee warm for you to have later.
Additional features include a removable coffee filter and filter basket for easy cleaning of your percolator.
The pump tube and easy pour spout allow for a clean and spillage-free coffee pour.
What sets Moss & Stone apart is their unparalleled commitment to user experience and customer support.
Upon purchasing the electric percolator, you are provided with a 1-year warranty in case of any damages or malfunctions.
Pros
One of a kind, year-long warranty
Easy cleaning
Durable copper body
Cons
110 volts input might not be suited to all countries
5. 4 Cup Electric Percolator: Gastrorag
Gastrorag 4 Cup Electric Coffee Percolator, Stainless Steel
QUICK & SIMPLE BREWING - Percolator coffee pot brews 4 cups of hot, flavorful coffee in less than a...
ALWAYS READY - Stay-warm mode keeps the brew hot without totally stewing—and thereby...
EASY POURING - Cool-touch ergonomic handle. Precision no-drip spout pours without a spill....
BEAUTIFUL DESIGN - Gastrorag percolator coffee maker is stylish, functional, and looks great on any...
QUALITY - Made from premium stainless steel. No internal plastic elements, so your coffee is always...
Buy on Amazon
We earn a commission if you make a purchase, at no additional cost to you.
07/04/2022 12:10 am GMT
Perfect for a small family's morning coffee run, the Gastrorag percolator coffee pot can brew up to 4 cups at once.
This device is an investment if you are always in a rush, as it can brew each cup in under a minute.
The innovative design allows for easy handling by virtue of its cool touch ergonomic handle.
Its precision no-drip design ensures that there is no spillage as you pour your coffee into a cup.
Furthermore, the Gastrorag is suited for all surfaces and will not slide across or cause damage owing to its stay-cool bottom.
Another unique feature about its model is its detachable power cord which allows you to remove the coffee pot from its base and use or store it separately.
The quality and design of this device are not far behind either.
The elegant and functional design offers the perfect balance between usability and aesthetics.
Crafted from stainless steel, with no plastic elements, your coffee is safe and free from the bitter aftertaste of any unwanted elements.
Additionally cleaning is not a concern either as the Gastrorag electric percolator is completely dishwasher safe.
The use of paper filters is also eliminated and its concealed heating element enables easy cleaning.
The safety features of this model are top-notch ranging from a cool touch ergonomic handle to a precision drip spout that prevents any hot liquid from pouring onto your surface.
Pros
Stay warm mode
Cool touch ergonomic handle to prevent dripping
Cons
Not suited to large brews
Try Our Favorite Coffee Beans!
This Ethiopian Yirgacheffe is a unique organically grown coffee with a truly exotic flavor with pleasant acidity. The Yirgacheffe coffee region in southern Ethiopia produces distinctively floral and fruit-toned coffees from traditional varieties of Arabica long grown in the region from wild coffee trees.
Find out more!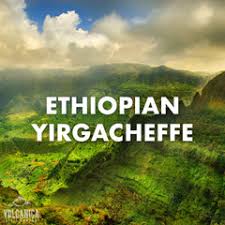 People also ask
If you're new to making coffee in an electric percolator don't worry! Here are some of the commonly asked questions amongst new users.
How to make coffee in a percolator?
If you're about to invest in your first manual percolator it helps to know a little about how it functions beforehand. Here are seven steps you can follow to make the perfect cup of coffee in a percolator:
1. Pour water into the percolator
2. Add your coffee into its basket (1 tablespoon for 1 cup of water)
3. Switch on the heat to medium till the water comes to a boil and then reduce it
4. Pay attention to the steam formation from the glass globe on top, if it increases you might have to reduce the temperature
5. Keep brewing for ten minutes, or as long as indicated if your percolator is an electric one.
6. Remove the percolator from the heat source 
7. Remove the used coffee grounds and pour!
How to use an electric percolator?
Buying an electric percolator makes your coffee brewing experience much easier and faster. Little is left to luck and very little monitoring is required to obtain the perfect brew.
While functions and instructions differ slightly amongst different electric coffee percolators here are a set of general instructions you can follow to operate an electric percolator:
1. Measure your coffee grounds, make sure it is coarsely grounded
2. Pour the water into the reservoir depending on the amount of coffee you want to brew
3. Switch your percolator on and wait about a minute for it to start brewing
4. As per the instructions outlined with the model you are using brew the coffee for 3-6 minutes or until the light goes off
5. After using it, unplug the percolator and clean it.
Final Verdict on Percolator Coffee Electric
The perfect cup of homemade coffee is easier to achieve than ever before with an electric percolator.
Leave nothing up to chance or luck and enjoy your mornings with a cup of fresh and delicious coffee.
Electric percolators come with a variety of features that help make your job easier and your brewing experience much safer.
From the increasingly popular stay warm feature to easy pour spouts, every brand will offer you a plethora of new features that help enhance your experience. 

Our favorite pick is the Presto 12 cup stainless steel coffee maker.
Its unparalleled capacity of a dozen cups of coffee and luxurious design makes it a top pick amongst brewers.
The stay warm function keeps your coffee piping hot long after it has been brewed.
Producing brews with a rich and bold taste, its easy-pour technology allows for minimum spillage and a hearty cup of your favorite beverage.
Get Your FREE Coffee Brewing Cheat Sheet!
This free cheat sheet will improve your coffee brew by providing quick information on brew ratio, grind size, optimal brewing time, and more.
No spam. Unsubscribe any time.