Today I will be reviewing a bean-to-cup automatic coffee machine by Jura experts called the Jura D6. The D6 is known for combining the benefits of automation, heavy saturation, and energy saving.
It is loaded with advanced features and heavily relies on automation which makes specialty coffee preparation a breeze. But all this comes at a high price.
Let us find out if the Jura D6 is as good as everyone claims or not.
Jura D6 Automatic Coffee Machine Platinum
Its minimalistic looks and high quality characterize Jura's D line, which prepares cafe-quality specialty coffees in just a few simple steps.
The Jura D6 employs cutting-edge technologies like Intelligent Water System, Fine Foam Technology, Pulse Extraction Process P.E.P, easy cappuccino system, six specialty coffees, etc.
Our Pick
The D6 stands close to Jura's flagship offerings Jura developed like the Z6 and the Giga 6. 
You also get Jura descaling tablets and a company-fitted filter pre-installed in the system to chalk out all the impurities in your specialty coffee. 
After intensive testing and everyday use, I can honestly say that this Jura machine is worth its price. 
Pros
Highly automated with room for lots of programming and customization
Given that this is a super-automatic coffee machine, it comes as loaded as it can get. It features a burr grinder, a bean hopper, and also a cleaning function which is detected automatically. Hence, the price can easily be justified by the functionality of the system. 
It features an ergonomically designed rotary switch which makes it extremely easy to use.  
Automates frothing and steaming
Cons 
Owing to the lack of a bypass, the option to use pre-ground coffee is dearly missed on this machine. The function to add pre-ground beans means a lot for someone who likes the occasional cup of decaf or strong-flavored brews, not to mention the superior taste that whole beans provide. 
If you want to try out a wide array of drink selections, you are better off with their advanced models, such as the best-selling E8. The D6 only lets you play with espresso, cappuccino, and macchiato. 
If you are only interested in espressos, then you can save on both space and money by going for one of their compact offerings, like the A1 or the Micro 1.
Jura D6 Review
Every specialty coffee lover dreams of preparing professional barista standard brews at home. While some can do this on their manual machines, not everyone has the skills and dedication to the full aroma brewing process.
Not to mention the physical exhaustion caused by the process. 
The majority of people would prefer just to press a button and get a delectable cup of coffee. This is where an automatic coffee machine comes into play.
Even though the Jura D6 is one of the least expensive models Jura developed, the build quality is absolutely top-notch. 
You can get this in two colors: platinum or piano black. My unit was the platinum shade as I feel it blends seamlessly with all kinds of kitchen interiors. 
Even though it comes with a built-in grinder, the footprint of the D6 was quite compact (11×13.6×16.3 inches). It weighs just less than 10 kilograms which allowed me to move it around my kitchen easily whenever needed. 
Since this is a lower-cost alternative to their E6 and E8 models, it misses out on the TFT color display and functions with a rotary switch instead, paired with an intuitive plain text display. 
Even though it takes away some of the high-tech appeals which can be seen in its expensive big brother, the E8, the system felt highly intuitive, precise, and easy to use. 
The bean hopper at the right side can hold up to 7 ounces of beans and is protected by a hermetically sealed top to avoid air exposure. 
The left side, on the other hand, houses the water tank, which also happens to be removable. 
This came in quite handy when I had to refill it. 
One of my favorite features is the Pulse Extraction Process P.E.P brewing system. P.E.P technology works like a charm when you are preparing an espresso. 
In this mode, the hot water cycles through the puck, which helps create a thickened crema and fuller brews. 
This also kept the flavor profile quite balanced; my drinks were neither too sour nor too bitter. The chance of error when using a super-automatic machine is almost zero. It also has a 15-bar pump which provides ample pressure for espresso extraction time. 
The brewing unit had generous capacity, more than the likes of other specialty coffee machines like DeLonghi and Saeco, which come at a similar price. 
The built-in grinder called the aroma G2 has stainless steel burrs that are at a perfected cutting angle to help preserve the flavor and perfect coffee aromas. 
This Jura machine was also very quick to heat up, thanks to the thermoblock heater.
You can also customize the drink volume for every drink and choose from multiple coffee strength and temperature options. 
Since the milk frother operates at maximum, the froth in my cappuccinos was always perfect.
The upkeep is also quite easy due to the quality construction.
I also picked up the optional Smart Connect accessory, which was quite useful and let me control the D6 via my mobile device. 
Key Features
Design
The body is carved out of a solid block of aluminum and is quite lightweight too.
The bean hopper on the right side features a lid that helps keep the beans fresh. There is also a button that lets you adjust the grind level according to the type of specialty coffee you are making. 
The top portion has a maintenance chute which can be hatched open for cleaning tablets whenever you want to descale.
They have also provided a tiny little compartment in front of the chute to accommodate cups.
The water reservoir on the left is removable, unlike the new group, and comes with SMART filters that enhance your perfect coffee taste.
If you use these filters, then you also won't have to perform descaling on a regular basis. 
On the front of the machine, there is a front-loading drip tray and a dreg box, that stores the grounds once you are done making your perfect coffee. 
Easy Cappuccino System
This machine's easy cappuccino system lets you make delicious cappuccinos even without having to move your cup. 
Simply connect your milk container and select cappuccino from the menu. 
Once you open the rotary switch, milk starts to dispense into the cup. The frother is powerful enough to create a foamy texture, giving you a full aroma of cappuccino capped with foam in no time. 
Keep in mind that you can't brew and froth milk drinks at the same time since it only has one boiler. 
The frothing process can be programmed using the central console. 
Jura also provides a separate milk pipe in case you are thinking about frothing manually, but setting it up was quite tricky for me. 
Aroma G2 Grinder
This state-of-the-art Aroma G2 grinder ensures great coffee quality. 
The company claims that this grinder can retain roughly 12% more coffee aromas as compared to other conventional burr grinders. 
The blades in this grinder are cut out in an odd shape and placed at a perfected cutting angle so as to preserve all the flavor.
The bean hopper is placed inside the housing giving you some spare space on the top. 
Pulse Extraction Process P.E.P
This is a feature that can be used while preparing espresso. 
The pulse extraction process P.E.P process allows you to prepare professional barista standard espresso via optimum extraction time. 
This mainly has to do with the pre-brew system. 
When the coffee comes in contact with the water, not all the particles are able to come in direct contact with the water.
With a pulse extractor, one can shoot hot water through at regular intervals, allowing the flavors and aromas to fully develop, giving you a perfectly balanced cup of espresso. 
Optional Smart Connect
This is a Bluetooth-based add-on optional smart connect accessory that can be purchased from their website.
What it does is that it allows you to smartly pair your machine to your mobile device using your WiFi network.
You can control certain functions, such as: 
Adjusting the water hardness
Switch-off time
Unit volume
Language 
Programming different products 
The range of the Bluetooth connection is roughly three meters.
Once you are within the range, simply tap on scan in your network settings and tap on the machine's name. The firmware version of this app keeps getting updated regularly. 
Intelligent Water System
The clearyl smart water filter inside the Jura D6 filters out all the harmful water-based byproducts such as calcium and phosphates, which may later stick to the internal pipes and clog the system.
You no longer will have to spend on descaling tablets as long as you use these filters properly. 
The Intelligent Water System wirelessly links the filter cartridge with the coffee machine through RFID technology so that the filter is detected automatically. 
This, in turn, prevents any potential impairment of the taste and perfect coffee aromas caused due to chlorine or hard water. 
Using the Jura D6 Automatic Coffee Machine Platinum
This machine lets you choose the kind of drink you want by adjusting the front dial and pressing it.
Unlike other machines that failed to do a good job retaining the texture and taste of specialty coffee, the Jura D6 performed remarkably well in my testing. 
When making espresso, the D6 uses its innovative technology, which is called P.E.P, to bring out the best coffee aroma into the cup.
The thermoblock unit facilitates quick heating and is ready to go within 20 seconds.
Moreover, the burr grinder is backed by Jura's Aroma G2 technology, along with crystal clear water churned out of the CLEARYL filter. 
Overall, the D6 did an excellent job of making espresso without me having to interfere too much. 
However, it is worth noting that this machine does not employ the pulse extraction process P.E.P. Its two-channel spouts are also quite functional if you want two specialty coffees prepared at the same time. 
The results were far better than the likes of capsules and k-pods as the caffeine source was untreated.
The machine delivers similar results when it comes to cappuccino as well. 
You can also control your shots and select between 1-2 shots of espresso at one go. 
The water tank is large, so aptly sized that you can easily get almost 30 double shots of espresso or 10-15 cups. 
The coffee grounds container also has a generous capacity. 
The inability to froth and brew at the same time put me in quite a pickle, though, given the price, dual boilers would have been a nice addition.
That said, the frothing process was totally hassle-free. All I had to do was program the machine, and it took care of the rest.
Aside from these features, Jura has also loaded this machine with their latest technologies such as the Energy saver mode, which minimizes energy consumption, a thermoblock heating system that retains the heat inside the boiler, and a custom app to control the machine through your mobile. 
Specifications
| | |
| --- | --- |
| Features | Jura D6 |
| Brewing capacity | 63 single and 31 double  |
| Water tank fill volume  | 1.9 L |
| Cable length | 1.1m |
| Weight | 9.8kg |
| Taste | PEP and Aroma G2 technology |
| User-friendliness  | Push buttons, knob, and plain text display |
| Design and materials | Aluminum brew group with aluminum housing  |
| Cleaning and maintenance  | IWS system and CLEARYL filter |
| Grinding | Aroma G2 grinder |
| Frothing | Automated |
| Value for money | Yes |
Additional features: Thermoblock heating, programmable, ESM technology, Adjustable water hardness, 8 levels programmable coffee strength, fine foam frother, and high performance 15 bar pump
Things We Didn't Like
The UI could be quite confusing to navigate for someone who is not tech-savvy. If you buy this machine, be prepared to learn the configuration if you want the best results. 
The price could have been lower. Given the fact that other brands like DeLonghi have some high-end offerings around the thousand dollar mark, Jura D6 may seem overpriced to some. That said, it makes up for its price by its resilient build quality. 
This model also does not have a bypass function which is helpful in making decaffeinated beverages. 
Lastly, if you are only interested in espresso, then you can also have a look at some of Jura's budget offerings, like the A1.
How to Clean Jura D6
The key to ensuring a long and healthy life for your Jura machine is frequent maintenance. The D6 has the following integrated maintenance programs : 
M-CLEAN for cleaning the foam frother
CLEAN for cleaning the machine
DESCALE for descaling
Your machine will send you a prompt whenever cleaning is required. These programs can be started anytime in the programming window. The automated warnings and easy maintenance are some of the strongest selling points of this machine. 
Cleaning Frequency : 
The fine milk frother must be cleaned daily, if you prepare milk often. 
Descaling should not be carried out if you use the CLEARYL Smart Filter Cartridge. 
The D6 will prompt you to clean it after 80 switch-on rinses or 180 preparations. 
You should also clean the container once a month as the best coffee beans are covered with a thin layer of oil which might get imparted on its surface. 
Jura experts also recommend using Jura 2-phase descale tablets, which are precisely developed to remove limescale from thermoblocks without causing damage to the linings. 
This process will keep your drinks from having a metallic impair flavor and lasts for roughly 45 minutes. 
Get 50% Off Your First Bag Of Coffee!
This delicious, immune-boosting, healthy, low-acid, USDA organic certified is our favorite coffee. Our friends at Lifeboost offer our readers 50% off for all first time customers. So give it a try today, and see why it's our go-to!
SAVE 50% NOW
Jura D6 Alternatives
Jura D6 vs E6
Both the Jura D6 and E6 offer customizability, allowing you to enjoy specialty coffees in a short amount of extraction time without losing quality. 
However, the two share a few distinguishing characteristics that set them apart from one another, and they are as follows: 
| | |
| --- | --- |
| Jura E6 | Jura D6 |
| The Jura E6 is 11 kg in weight. | The Jura D6 weighs 9.8kg.  |
| The side of the E6's TFT color display contains six multipurpose buttons that make navigation a breeze. | D6 is equipped with a plain text display and two LED buttons for accessing its programs.  |
| The E6 accessory kit includes a 20-ounce cool control base as well as a 14-ounce stainless steel milk container with a screw-on lid. | The D6 comes with a glass milk container along with a stainless steel milk pipe with a stainless steel casing.  |
| The Jura E6 has a bean hopper with a capacity of 10 ounces.  | The bean hopper capacity of the D6 is 7 ounces.  |
| The E6 features seven different freshly grinding settings. | D6 has five different freshly grinding settings. |
| The E6 is regarded as a machine with the most advanced features. | D6 is considered to be the best option for small-scale coffee preparation. |
Jura D6 vs A1
Both the Jura A1 and the Jura D6 are two of the most popular coffee makers for casual coffee drinkers on the market. The following are some of the key features of both machines :
| | |
| --- | --- |
| Jura A1 | Jura D6 |
| When not in use, the Jura A1 coffee maker transitions to standby, allowing you to save energy and money on your electricity bill. | The Jura D6 Automatic Coffee Machine is equipped with the most advanced filtering technology, ensuring that your coffee tastes better.  |
| Only one spout present | Two spouts for when you simultaneously prepare two cups of servings  |
| The water compartment and the bean canister are arranged on the back.  | The water compartment and the bean canister are placed on either side for easy access |
| Slightly smaller and lighter than the D6, 9.4×12.7×17.5 | Has a larger footprint, 11×13.6×16.3 inches  |
| Aroma G3 grinder  | Aroma G2 grinder  |
| 20-25 average serves per day | 40-50 average serves per day |
FAQs
Can I Use Ground Coffee in Jura D6?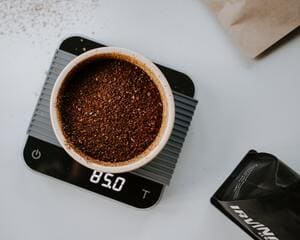 Ideally, you should only use roasted and untreated coffee beans to fill up the hopper. 
Ground beans often contain various pre-infusion sugars, which may damage the grinder over time. 
In case you somehow end up putting freshly ground beans in the hopper, make sure that you don't add more than two spoons. 
Caramelized beans, chocolate powder, soluble coffee, or its substitutes should also not be added. 
The absence of a bypass chute further excludes pre-ground beans as well
Can You Make A Latte with the Jura D6?
No, you cannot make a latte with the Jura D6.  The D6 offers six specialty coffees prepared to professional barista standards: coffee, 2 x coffee, espresso, 2 x espresso, cappuccino, and milk foam. 
If you want specialty coffees prepared such as lattes, flats, or macchiatos, then you can go for some of the higher-priced offerings by Jura. 
Since the milk frother always operates on max pressure, you cannot get the microfoam that you require for preparing a latte.
So even though you will have to pay a higher price for the models which can prepare these drinks, the extra functionality is totally worth it.
How Do You Use A Jura D6 Coffee Maker?
Once you get acquainted with all the parts, set the water hardness and pre-condition your machine, followed by pressing the 'on' button.
Now insert the filter cartridge and connect the milk pipe to the fine foam frother. Pick the type of drink you want by using the rotary switch and pressing it to start the preparation. 
Place a cup under the spout. Once the text "COFFEE" appears on the intuitive plain text display, you can remove it to enjoy your drink. 
Refer to the company manual to get started with the setup. If you still have any issues the Jura customer service team is always available to help you.
Our Verdict 
Is the Jura D6 as good as everyone says it is? Yes, this super-automatic coffee machine brews professional barista standard coffee and is totally worth it.
Be it the design language that showcases premium finishes that go with all modern kitchens or the ton of innovative features that it has – the D6 checks all the boxes for every espresso lover out there. 
The specialty coffees taste profile is also consistent, along with the presence of an extremely useful milk system.  
Say goodbye to the hectic manual coffee-making routine! 
With the D6, you can get delicious cups of the best coffee using the tip of your fingertips, or for that matter, the command of an app. 
I hope that you found this review helpful and will love the Jura D6 as much as I do!
Mark
G'day from Australia! I'm Mark, the Chief Editor of Portafilter. I'm super passionate about everything coffee related and love to spend endless hours mastering pulling the perfect shot on my Breville Barista Express.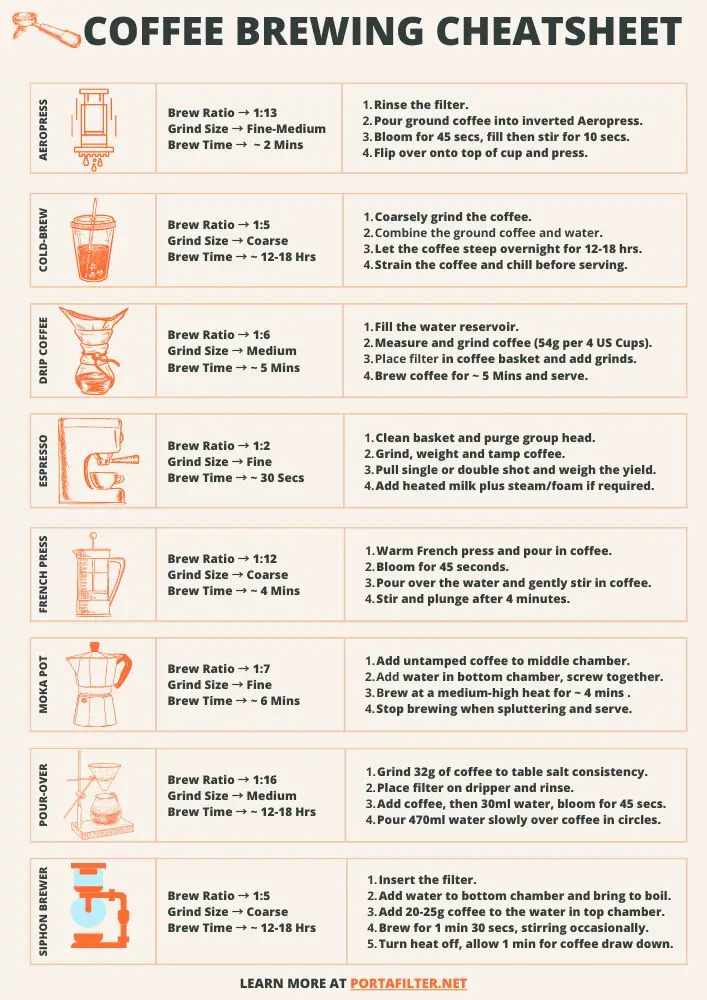 Get Our FREE Coffee Brewing Cheat Sheet
This free cheat sheet will improve your coffee brew by providing quick information on brew ratio, grind size, optimal brewing time, and more!
No spam. Unsubscribe any time.