Are you are looking to purchase a pod, single-serve espresso maker but are unsure which one to choose?
It is likely that during your search for the perfect pod espresso machine, you have compared the Nespresso Vertuoline vs Evoluo.
When comparing the Nespresso Vertuoline vs Evoluo and deciding which one to choose, it is between whether you want to go for the slightly cheaper option with a smaller water tank capacity overall or spend slightly more money for a slightly better water tank capacity.
At first glance, the Nespresso Evoluo and Vertuo look quite similar, but they do have some minor differences.
In this article, we will be comparing both of these best single-serve coffee makers to show you their similarities and differences.
We will be discussing both their pros, cons, and specifications, to help coffee lovers decide which one would be the best option.
Nespresso Vertuoline vs Evoluo Comparison Table
| | | |
| --- | --- | --- |
| Features | Nespresso Evoluo | Vertuo |
| | | |
| Best For | People who make coffee frequently and have reasonable kitchen countertop space | People with limited kitchen counter space, or a tight budget |
| Centrifusion Technology | Yes | Yes |
| Coffee Capsules | Nespresso Vertuoline Pods | Nespresso Vertuoline Pods |
| Coffee Cup Sizes | 5 | 5 |
| Dimensions | 10.75 x 14 x 14.5″ | 9 x 12.3 x 12.2″ |
| Used Capsule Container Capacity | 17 | 13 |
| Water Tank Capacity | 54 ounces | 40 ounces |
| Price | Check Price on Amazon | Check Price on Amazon |
Nespresso Evoluo vs Vertuo – Which is Better?
Breville Evoluo Coffee and Espresso Machine
The Nespresso Evoluo is also a compact machine that is available in five colors also.
These colors are, black, red, titan, matte black, and chrome.
The dimensions of the machine are 10.75 x 14 x 14.5 inches so it is the larger machine overall. It also weighs slightly more than the Vertuo at twelve pounds. 
The length of the power cable is 29.13 inches which are slightly shorter than the Nespresso Vertuoline.
The price of this coffee maker is reasonable and it is a slightly cheaper option.
Although this coffee maker uses the same Nespresso pods as the Vertuo and has a very similar spec, it is made by Breville not Nespresso.
Breville in this instance has worked alongside Nespresso to create this particular model.
Buy On Amazon
We earn a commission if you make a purchase, at no additional cost to you.
07/04/2022 12:11 am GMT
Nespresso Vertuoline vs Evoluo – Key Similarities
In terms of similarities, there are many:
The heat-up time for both Nespresso machines is twenty seconds
They both have the same power wattage of 1350W
In terms of color, both have five different options to choose from
Both use centrifusion brewing technology which creates fantastic tasting coffee
The Nespresso Vertuoline coffee machine and the Nespresso Evoluo are both made using plastic and have a removable water tank for easy access and cleaning
1. Centrifusion Technology
Both of these Nespresso machines use a specific technology to create coffee.
This is called centrifusion technology.
Centrifusion technology is activated once the pod is placed in the machine and the capsule is pierced by the needle inside the machine.
This needle then pumps water through the capsule to create a fantastic-tasting coffee. It does this at seven thousand rotations per minute.
In total both espresso makers only take around twenty seconds to brew the coffee and are both simple and easy to use.
This saves you time each day as the machine will do everything for you.
These are smart coffee makers and will produce perfect-tasting coffee with every brew that does not burn. By choosing either of these pod machines you will not lose out on the great coffee taste or quality.
2. Nespresso Pods
Both of these Nespresso machines are compatible with the Nespresso VertuoLine capsules, so in regards to the taste and quality of the coffee, this will be the same.
It is worth noting that you can only use Nespresso VertuoLine pods in these machines and there is no additional option of using your own coffee.
Both of these coffee machines come with a complimentary box of 12 Nespresso VertuoLine capsules for you to try, which is a great addition.
There is a range of different capsules included so you can have a good idea of what capsules you prefer before purchasing a whole box of them.
This is great if you are gifting one of these Nespresso machines as you will not need to buy any capsules to accompany it.
3. Milk Frother
Both coffee makers produce coffee only from these pods and do not contain a milk frother.
If like me, you prefer milk-based coffee drinks, then you will need to add and froth your milk separately.
Nespresso Vertuoline vs Evoluo – 5 Important Differences
Let's take a look at the five key differences between the Nespresso Evoluo and Vertuo:
1. Coffee Cup Sizes
Both coffee makers are compatible with the Nespresso Vertuoline pods, which means that you can choose between five different cup sizes:
Espresso – 1.35 ounces
Double Espresso – 2.7 ounces
Gran Lungo – 5 ounces
Coffee – 8 ounces
Alto coffee – 14 ounces
This is great because it gives you the option of choosing very different cup sizes to suit your specific needs.
You can have a standard cup of coffee or an espresso-style coffee if you prefer to drink lattes or cappuccinos.
If you prefer one design over the other, you will not be losing out on the different types of coffee cup sizes you can have. 
The only slight difference with each model is the size of the cups you can use in the machine.
The Nespresso Vertuoline has three different cup support options, whereas the Nespresso Evoluo has four.
The Evoluo does give you more freedom with the height of the cup you are using and will likely be more compatible with the use of travel mugs. 
It is worth noting that you can only use the Nespresso Vertuoline pods in these machines and you cannot brew your coffee grounds in them.
Although you are limited to the pod use only, as you can see from above, there are many different options available. 
The machine has Automatic Blend Recognition which helps them to differentiate between each different capsule.
It is also worth noting that neither coffee maker comes with a milk frother included, although this can be easily and cheaply purchased separately.
2. Used Capsule Container
The capsules used in these coffee makers are single-use and must be disposed of after use.
Both coffee makers have the useful function of storing the capsules, in a used capsule container, once used so that you can throw them away all in one go once the used capsule container is full.
The Nespresso Vertuoline used capsule container can hold up to thirteen capsules, whereas the Evoluo holds a capacity of seventeen capsules.
They both can store a reasonable amount of used capsules before they need to be changed, but the Nespresso Evoluo coffee maker can hold four more capsules.
3. Water Tank Capacity
One of the main differences between each espresso maker is the water tank capacity.
The water tank capacity of the Nespresso Vertuoline reservoir is forty ounces. This is great water tank capacity and means you will not have to keep refilling your coffee maker after every use.
The water tank capacity for the Evoluo reservoir is slightly larger at fifty-four ounces.
The water tank capacity of the Evoluo is fourteen ounces larger.
While this may not be a noticeable difference to some, if the coffee machine is used frequently each day, the Nespresso Evoluo may be the more suitable option for you.
4. Price
The price of each coffee maker is reasonable, however, the Vertuo is cheaper, which is worth keeping in mind if you are on a budget.
5. Espresso Machine Size
It is worth keeping in mind that the Nespresso Evoluo is slightly larger when compared to the Vertuo, so if you are running low on storage or counter space, the Vertuo may be the better option for you.
Try Our Favorite Coffee Beans!
This Ethiopian Yirgacheffe is a unique organically grown coffee with a truly exotic flavor with pleasant acidity. The Yirgacheffe coffee region in southern Ethiopia produces distinctively floral and fruit-toned coffees from traditional varieties of Arabica long grown in the region from wild coffee trees.
Find out more!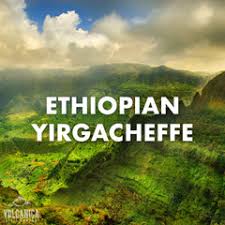 Conclusion
To summarise, the Evoluo seems to be of a slightly higher spec when compared to the Vertuo. However, this is reflected in its increased price.
Everyone's opinions on this will vary due to individual preferences. 
Overall, both of these Nespresso machines are great value for money, create great-tasting coffee, and only have slight differences.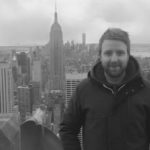 Hailing from the United Kingdom, Adam has a wealth of experience in building websites including researching, designing, content creation and website optimisation. Adam and his team were instrumental in helping create the master plan for Portafilter and subsequently designing and launching the site. Follow on:
Facebook
or
View all posts by Adam
Get Your FREE Coffee Brewing Cheat Sheet!
This free cheat sheet will improve your coffee brew by providing quick information on brew ratio, grind size, optimal brewing time, and more.
No spam. Unsubscribe any time.